Facebook Ads Cost in the Philippines: A Pricing Guide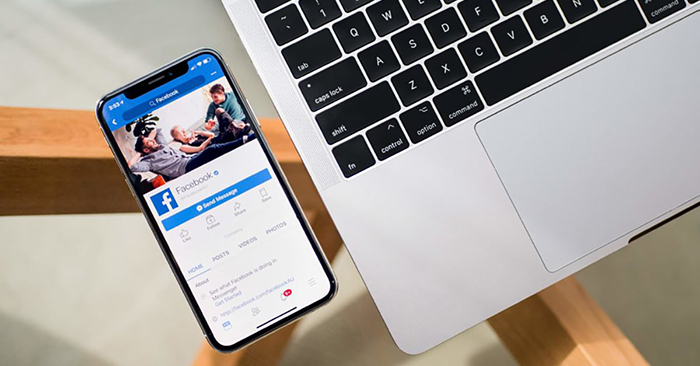 Cost of Facebook Ads
Right from the get-go, any digital marketer will explain that the cost of producing Facebook Ads can vary depending on the client's needs. This is why the question, "How much are Facebook Ads?" isn't the most reliable way of scoping your marketing budget
Say, for example, if a client is looking for a basic ad campaign delivered over a long period, the costs will be lower than if they are looking for a more complex online advertising solution that has a tighter timeline and more challenging objectives. The words "basic" and "complex" don't do enough to distinguish the difference in work necessary, but we'll get to that later. So, at the end of the day, the question of cost aptly becomes, "How much of my digital marketing budget should go to advertising on Facebook?"
While mileage may vary largely, we'll try to provide ballpark figures that make sense for Facebook advertising. To begin with, Facebook ads are generally billed according to two metrics: cost-per-click (CPC) and cost-per-mile (CPM) or cost per 1,000 impressions.
Facebook Ads Cost Per Click
The average Cost-Per-Click (CPC) is the amount you, as the advertiser, pay for each click on your ad. The CPC will depend on a number of factors, such as your budget, competition, and the relevancy of your ad to its target audience.
Per Hootsuite, the global average CPC for Facebook Ads goes between 0.18 to 1.85 USD or 10.26 to 105.40 PHP depending on your Facebook Ad campaign objectives.
Facebook Ads Cost Per Mile
CPM or Cost-Per-Mille (thousand impressions) is the amount you pay for 1,000 Facebook users to see your ad. If you have a limited budget, this might be a more practical way of calculating your ad spend, as CPM is often cheaper than CPC. However, CPM isn't as effective as CPC in terms of conversions as you pay for views rather than clicks.
Per Fit Small Business, the average cost per 1,000 impressions for Facebook Ads is between 1.01 to 8.77 USD or 57.39 to 498.35 PHP.
Facebook Ads Cost Per Acquisition
Cost-Per-Acquisition or CPA is the amount you're willing to spend on a lead or conversion. A lot of businesses use CPA to measure the success of their ad campaigns as it allows you to see how much money you're making for every person that buys your product or signs up for your service.
Per Wordstream, the average CPA for Facebook Ads across all industries is 19.68 USD, or 1,027.79 PHP.
Facebook Ads Cost Per Lead
The Cost-Per-Lead or CPL is the amount you're willing to spend on each person that signs up for your email list, subscribes to your service, or downloads your e-book — basically, any action that is aligned with your Facebook ad campaign objectives. CPL is a good metric to use if you want to focus on results that can impact revenue.
Per Revealbot.com, the average CPL for Facebook Ads in the U.S. in October of 2023 is 5,33 USD or 303.67 PHP. It does bear noting that with the right audience targeting, the costs can be effectively cut down.
How Much is Facebook Advertising Per Month?
If you're still wondering "How much do I need to spend for Facebook Ads per month?," let us answer your questions and make you more comfortable in launching a Facebook Ad campaign.
Brands and businesses typically spend anywhere between an average of 200 and 800 USD per month on Facebook ads. That being said, this cost is dependent on the size of a company and its available budget. Enterprises, for example, can choose to invest as much as 5,000 USD in advertising on social media platforms like Facebook.
In the Philippines, the converted average costs of Facebook ads/mo. amount to 10,445 PHP and 41,780 PHP. And given the gap between the floor and ceiling averages, we can see that there is a budget range that allows a brand to be more competitive than others. Having a larger ad budget gives a brand more room to scale up with more clicks, which means more conversions.
For example:
Your brand has a 50,000 PHP budget for Facebook ads, while your competitor has 25,000 PHP invested.
You both pay the hypothetical average cost-per-click (CPC) of 0.67 USD or 34.99 PHP.
Your competitor gets 714 clicks, while your brand gets twice as much at 1,428 clicks, which means your ad reaches more people.
Average Cost of Facebook Ads Per Year
For businesses looking at sustained Facebook advertising campaigns, the average annual cost of Facebook ads hover between 2400 and 9600 USD. This is equal to anywhere between 125,340 and 501,359 PHP, respectively. Again, these figures are dependent on your digital marketing strategies.
If, for example, your humble mom-and-pop-shop business wants to work with a
social media marketing agency
, the cost of Facebook ads per year can be tailored according to your needs vs expectations.
Enterprises, on the one hand, will often have higher ceilings to perform when it comes to ad spend, allowing for loftier goals.
Facebook Ad Auction: How It Works
To give you a better understanding of how Facebook Ads are priced, let's take a look at how the auction works.
Every time someone sees or clicks on your ad, it's an opportunity for you to achieve your business goals — whether that's generating awareness, driving consideration, or getting people to take action on your website or in your app.
Once your Facebook ad has been launched via Facebook Ads Manager, the ad auction happens every time there is an opportunity for it to be shown. This initiates a series of events wherein Facebook evaluates the following:
The bid of every potential Facebook ad
The estimated action rates for every potential Facebook ad
The ad quality of every potential Facebook ad
The amount you pay for each of these opportunities is determined by how much competition there is to show ads to the same people you want to reach.
These factors are used to evaluate the relevancy of every potential ad, which then generates the total ad value, and the potential ad with the highest total value is awarded the spot.
The Factors that Determine Facebook Sponsored Ads Cost
Facebook sponsored ads are auctioned off millions of times per second, and each time an auction happens, Facebook compares one ad to others shown to the same person at that moment. There are various factors to decide which ad to show, including:
Ad Bid is the price you're willing to pay to have your ad shown. The higher the ad bid, the more likely your ad is to be shown.
Ad Budget is the amount you're willing to spend on your ad set per day, separate from the ad bid.
Ad Objective is what you want your ad to achieve — for example, get more people to visit your website or buy your product.
Ad Placement is the spot where your ad can appear, such as in the Facebook News Feed on desktop computers or in Instagram Stories. The different ad placements have different CPCs and CPMs.
Ad Quality is how relevant and useful your ad is to the people who see it. Facebook measures this by considering factors like positive feedback (such as likes, comments, and shares) and negative feedback (such as hides, report as spam, and other removals). The ad quality score takes into account the CTR, relevance, and landing page experience.
Audience is the group of people you want to see your ad. For example, you can target your ad to people based on their location, age, gender, interests, and behaviors. The audience can be as specific or as general as you want.
Industry is the business category that best describes your company, such as "Clothing" or "Auto Parts & Accessories."
Season is the time of year when demand for your product or service is highest. For example, if you run a clothing store, you might want to show your ads more during the winter than during the summer
Based on these factors, Facebook will show your ad to people who are most likely to take the action you want. The amount you pay for each opportunity to show your ad is determined by how much competition there is to show ads to the same people you want to reach. There are functions like cost control in Facebook Ads which enable you, as the advertiser, to set up, cap, and optimize your ad budget in Facebook's bid strategy options.
Advertising newcomers can also choose automated ads, which simplifies the entire process and makes advertising on the social media platform easier. Facebook's automated ads cost a fraction of your potential returns, as these personalized plans give you control while also reducing the necessary guesswork that ad specialists can otherwise provide.
All these factors are combined to find the optimal auction price—the amount you'll pay for an opportunity to show your ad. If you're targeting a small group of people, such as those who live in a specific country or city, you may pay more per opportunity to show your ad than if you're targeting a larger group, such as all men aged 18 to 34 who live in a highly urbanized area like Metro Manila.
This is because there are more potential advertisers competing for the same group of people. Keep these factors in mind when creating your ad campaign so you can optimize your ad spend.
The cost of Facebook ads is also dependent on the type of ad your business is utilizing, so knowing which type to implement in your ad strategy can help impact performance.
A Quick Look at the Different Types of Facebook Ads
Now that we know the different factors that go into ad pricing, let's take a look at the types of Facebook ads and how they can impact cost.
Image ads are the most popular type of Facebook ad and are great for businesses that want to show off their products or services. These types of ads usually have a high click-through rate (CTR) and can be very cost effective.
Video ads are becoming more popular as people consume more video content online. These types of ads can be more expensive than image ads, but they can also be more engaging and have a higher CTR.
Carousel ads are a type of image ad that allows businesses to showcase multiple products or services in a single ad. These ads can be very effective, but they can also be more expensive than other types of image ads.
Lead generation ads are a type of Facebook ad that allows businesses to collect leads from potential customers. These ads can be very effective, but they can also be more expensive than other types of ads
There are other types of Facebook ads that you can choose to use depending on the ad campaign you're running. There are messenger ads, for instance, that appear in Facebook's Messenger app for online chat. Facebook ads cost per message is calculated as the total amount spent divided by the number of replies.
Depending on your marketing goals, you can determine which types of ads and campaign objectives to focus on, and take full control on ad creation, audience targeting, bidding strategy, and budget management.
It also helps to A/B test different ad sets to see which one works best and delivers on the objective you've set for the campaign.
Costs to Work with Experts on Facebook Ads
If you're not well-versed in Facebook advertising and don't have the time to learn, then it might be worth your while to hire an expert or a digital marketing agency that specializes in Facebook Ads. These experts can help your business with social media optimization, create and manage your ad campaigns, as well as provide guidance on which types of ads will work best for your business.
The cost of working with a specialist, expert, or agency will vary depending on the services you require, the size of your ad budget, and the scope of work involved. For example, a small business with a limited ad budget might only need help with creating and managing their ad campaigns, while a larger business with a bigger ad budget might need help with all aspects of their Facebook Ads strategy, from audience targeting to creative desi
The Average Cost of Hiring a Freelancer for Facebook Advertising
If you're on a tight budget or might not need end-to-end work done, then you might consider hiring a freelancer to help with your Facebook Ads. A freelancer with less experience might only charge a few hundred dollars for creating and managing a small ad campaign, while a more experienced freelancer might charge a few thousand dollars for a larger ad campaign.
According to , Facebook Ads Specialists on their platform can cost anywhere between 15 to 40 USD per hour. Converted to PHP, this amounts to around 787-2,098 PHP per hour.
When hiring a freelancer, be sure to ask for examples of their previous work and get an estimate of the total cost before starting work. It's also important to have a clear understanding of the scope of work involved so you can make sure the freelancer is a good fit for your needs.
The Average Cost of Working with a Digital Marketing Agency for Facebook Advertising
Choosing to work with an agency for Facebook ads offers a more immersive experience into online marketing, especially when compared to an individual freelancer. More often than not, social media marketing agencies will have hourly rates, but it will be most beneficial to pay for a package of social media services like Facebook ads management. This involves siloed work delegated and delivered by a team of contributors, which means that there are more specialized processes that ensure thoroughly executed campaigns.
According to Getcredo.com, the average hourly rate for an agency specializing in Facebook advertising in the U.S. is 136.69 USD. Meanwhile, marketing providers all around the world that are part of the dataset charge an average of 112.22 USD per hour, which is equal to 5,883.75 PHP per hour.
At its core, hiring an agency removes the need for you, as the client, to find other specialists to complete the work without worrying about expertise, which then effectively allows you to spend more time on critical aspects of your business. And in case your business needs to shift online marketing strategies or run a different type of digital marketing campaign, an agency will likely have these services such as SEO, PPC, and email marketing. This allows your business to leverage the best opportunities available to your brand or business.
Discover how your business can take advantage of a website vs Facebook by talking to your local digital marketing agency today.
The Cost of Technology and Tools for Facebook Ads Management
Of course, no Facebook campaign is complete without the use of technology like equipment and software tools. After all, these are what make your ads more efficient and effective. Like Facebook Ads Manager, there are other Facebook advertising tools available to advance your business and brand advertising strategies, such as the following:
Facebook Pixel, also now known as Meta Pixel, is an essential tool that allows your site to track conversions and remarket to web visitors.
WordStream Facebook Ads Performance Grader is a free tool that lets you know how your Facebook Ads are performing through an in-depth analysis report.
Facebook Messenger Chat Plugin for WordPress, also for free, allows you to engage your website visitors through Facebook Messenger.
Unbounce Landing Page Builder and Platform lets you create, publish, and test landing pages without needing coding skills.
HubSpot Ad Management Software integrates all your marketing data and provides real-time insights to help you make informed decisions.
Facebook Audience Insights is a tool that lets you research your target audience and create Lookalike Audiences.
SEMrush Social Media Ads Toolkit lets you spy on your competitors, create and test ad campaigns, as well as measure and optimize your results.
Canva Facebook Ad Maker is a free online design platform that's beloved by many for its wide library of templates.
Facebook Ad Library is where you can view, download, and share an archive of all current and past ads running on Facebook.
Hootesuite Social Advertising provides you with a platform for your social media advertising analytics across various channels that include Facebook.
These are only some examples of technology and tools that you may need to create and manage your Facebook Ads. But of course, the costs will depend on the ones you choose and how often you use them. Apart from the necessary equipment, like computers and workstations, and utilities like electricity and internet, the cost of your advertising tech should be seen as an investment and not as an expense.
The Average Cost of Graphics Creation for Social Media and Facebook Ad
Should you decide to outsource the graphic creation for your social media or Facebook ads to a freelancer, Waveapps.com cites the cost for every social media graphic ranges between 5 to 10 USD, which is 262 to 524 PHP when converted. However, depending on the scope or complexity of the project, the cost per graphic can go up to 40 to 65 USD or 2,096 to 3,406 PHP. Most graphic design freelancers will also be offering packages, such as a fixed number of designs for a fixed price.
Graphics are an important and crucial element in Facebook Ads, because  it's the first thing that will capture the attention of your target consumers. In fact, about 85% of Facebook users are said to engage more with visual content than any other type. So if you want to make a lasting impression and significantly increase the chances of getting your message across, make sure that your graphics are on point.
In most agencies, a social media team will be divided to handle separate elements of an ad campaign, wherein there will likely be a dedicated graphics designer and video motion designer for Facebook ads.
The Average Cost of Copywriting Services for Facebook Ads
Your ads will also need well-written copy to go along with the graphics, and this is where copywriting services come in. If your brand or business doesn't have an in-house creatives team, you will likely need to hire a freelancer or work with an agency. Like with graphic design, the cost of copywriting services will depend on the length and difficulty of the project.
According to Contentfly.com, freelance copywriters have rates that range anywhere between 0.02 USD to a dollar per word, which is 1.05 to 52.41 PHP per word upon conversion. For hourly rates of freelance copywriters, the range hovers around 30 USD or 1,572 PHP for newish content writers and around 100 USD or 5,241 PHP for more experienced copy specialists.
Some copywriters may charge by the project, in which case the price will be determined by how long it will take them to complete the project, as well as the level of difficulty. In most cases, the price will start at around 100 to 150 USD per project, which is in the range of 5,200 to 7,800 PHP.
As with any other professional services provider, it's always best to get a few quotes from different copywriters before deciding on who to hire.
Keep in mind that the cheapest quote isn't necessarily the best, and that you should also take into account the copywriter's experience, portfolio, and reviews before making a decision.
Digital marketing agencies will usually have a content team dedicated to providing marketing copy for various types of campaigns like SEO, social media, PPC, and other online marketing strategies.
Expectations on Facebook Ads Services and Solutions
When you are working with a digital marketing agency on your Facebook Ads campaigns, you should expect the agency to provide you with a campaign plan, target audience, ad copy, graphic designs, and reporting, amongst other deliverables.
The campaign plan should include details such as the objective of the campaign, target audience, budget, schedule, and key performance indicators or KPI's. The target audience should be based on demographics that apply to your brand, such as the age, gender, location, interests, and behaviors of your ideal buyers.
When it comes to the creatives, the ad copy should be clear, concise, and persuasive. It should also be relevant to the target audience, while the graphic designs should be eye-catching and relevant to the ad copy.
The reporting of the campaign should be detailed and include the following:
Impressions
Clicks
CTR
Conversion rate
CPC
CPA
Digital marketing agencies will usually charge a retainer fee, which is a monthly fee that covers the cost of all the services that the agency provides. The retainer fee will depend on the scope of work, as well as the size of the team working on your account.
For example, a small digital marketing agency with a team of one to three people may charge a retainer fee of around 5,000 to 10,000 PHP per month, while a mid-sized agency with a team of 10 people may charge a retainer fee of around 20,000 to 30,000 PHP per month.
Worried About the Costs of Facebook Ads and Social Media Marketing?
Don't let the cost of Facebook Ads and social media marketing hold you back from growing your business. With the right strategy and execution, Facebook Ads can be an effective and affordable way to reach your target audience. An important thing to keep in mind is that the costs to do Facebook advertising is constantly changing, so if you want to build your online presence, you should be starting soon, as organic growth can take some time.
Here are a few tips on how to reduce costs:
Choose the right campaign objective
Be specific in targeting your audience
Retargeting campaigns can be cost-effective
Keep your ad campaigns relevant to your potential customers
Reduce ad frequency score with fresh ads
A/B test ad sets with various creatives and different ad placements
Focus on post-click experiences
Monitor your Facebook Ads spend
When done correctly, Facebook Ads is a powerful tool that can help you reach your target audience and grow your business.
If you're not sure where to start or don't have the time to do it yourself, working with a reliable digital marketing agency is always a good idea.