Website vs Facebook: Everything You Need to Know for Your Online Business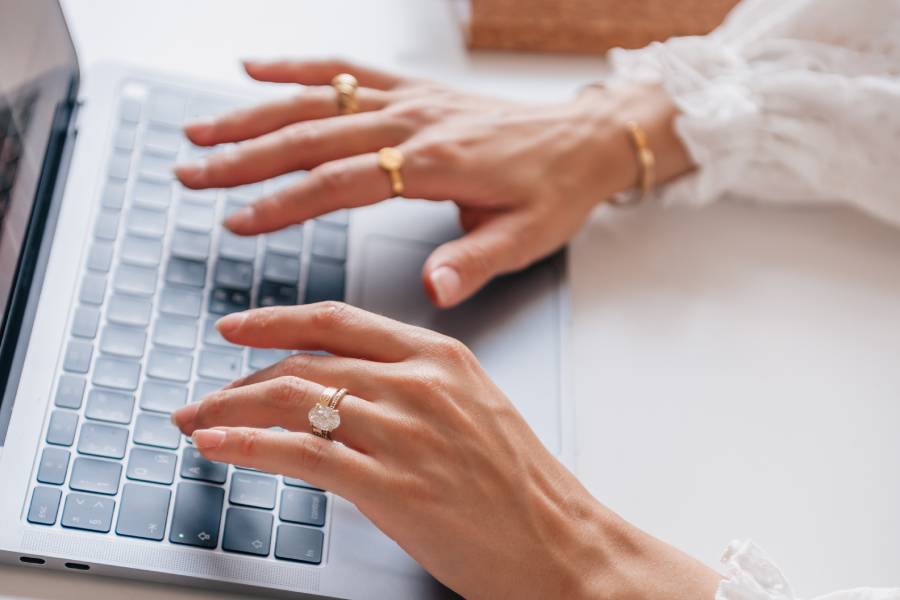 Digital marketing in the Philippines has indeed come a long way and is on an upwards trajectory. As a small or medium-sized business (SMB) owner, shifting to an online platform and opening more channels has surely occurred to you – especially in this ever-progressive digital age.
So, if you're still mulling over how or where to begin, that's very much understandable. Choosing between a Facebook Business page or a website can be a challenging decision to make, given the various circumstances, such as business goals, marketing budget, and other factors.
That being said, choosing between focusing to market on the world's largest popular social media platform or on your own website offers unique benefits.
Facebook, for instance, has over 200 million small businesses building their online presence through their platform. While data shows that, all around the world, 71% of small businesses own a website, which is a testament to how the internet is reshaping our lives.
Digital marketing involves the use of various platforms for advertising and promotion, such as websites and social media networks, so the question is: which platform is more effective?
In this article, we'll discuss the pros and cons in using a website vs Facebook for digital marketing.
…But First, What is Facebook?
Facebook, as a social media website, enables its users to connect with friends, family, and loved ones; share memories through pictures, videos, or links; get the latest industry news and trends; consume content on their favorite celebrities, hobbies, and interests; and search for businesses, products, and services.
While through a Facebook Business Page, businesses and brands are provided with a platform to reach their target audience amongst the billions of Facebook users—to engage and build lasting relationships with their existing customers and potential buyers.
Locally speaking, there is an estimate of around 75 million Facebook users in the last couple of years, which makes social media marketing in the Philippines a popular and cost-effective approach for many businesses—from your local mom-and-pop shops to household brand names.
How Can a Website Help My Business?
A website basically provides businesses with online real estate. One can look at a business website and compare it to their physical store, should one exist.
As the digital home for your business, it is through digital marketing strategies that more users find their way to your website, which is like getting people to funnel into your shop and look at your goods and services.
Search engine marketing involves online strategies to drive traffic to your website and increase visibility, effectively helping your business reach your target audience and potentially leading to more conversions. SEO services and PPC ads are some examples of SEM, which serve to help brands build their online presence through both organic and paid means.
With an estimate of 5.6 billion daily Google searches, imagine your website showing up amongst the top results in the search engine results page (or SERP) and how that volume of traffic can impact your business goals.
Pros and Cons of Website vs Facebook for Businesses
So, let's compare the pros and cons of website vs Facebook, and what are the advantages (or disadvantages) that these two platforms present to a business.
The Pros of Having a Website for Your Business
A website can help your business do the following:
Reach new customers online. Even with just an average amount of traffic to your site, you can reach up to 50,000 people who are actively looking for businesses like yours. Many small business owners find themselves at the top of search results when local keywords are used on Google searches. Just be sure that your optimized site shows up near the top! Search engines naturally give websites with more relevant content better visibility on their SERPs, which potentially increases incoming traffic to your website and boosts sales opportunities.
Increase brand awareness. The more visible or popular you are in your industry, the more likely people are to trust you. Building brand awareness through your website also allows for improvement of your online reputation by tracking key metrics such as traffic, conversions, social shares, and links back to your site.
Gain authority over competitors. When Google decides where to rank you among the most relevant results on its SERPs, one factor the search engine takes into consideration is how often other websites link to yours. So if your business's website consistently appears at the top of search engine rankings – whether it be local results or across all categories – this goes a long way when convincing Google that you're an authoritative voice in your industry with readers who are eager to hear from you. This improves user experience and makes Google happy, since they want to serve the highest quality results for their users.
Sell your products and services online. You may sell e-products, enable digital downloads, or provide physical items like apparel or mugs right from your website without having to pay commissions on sales through other platforms if you have a functional shopping cart on your website. Set appointment schedules, offer goods and services, and run an eCommerce store all at the same time.
Gain valuable insights into user behavior by tracking metrics. Having the capability to track certain data related to your business through platforms, like Google Analytics, provides insight into how people use it across different platforms, which helps determine whether there are particular features on your site that can be improved upon, as well as what content resonates most with users.
The Cons of Having a Website for Your Business
A website doesn't necessarily have many disadvantages, though some small business owners dislike having to pay more money for their web hosting service and domain names every year if they do not have the budget for it. It is important to understand that you need to invest some money into your website to see returns. There are also potential investments involved in hiring professionals who may help update or optimize certain elements of your site.
It takes time. The initial set-up process involves quite a bit of time and effort – especially for websites that offer very complicated or expansive functionalities. Once your site is up and running, maintaining it also takes a fair amount of time. Because of this, some small business owners choose to outsource these types of tasks to a website design company that specializes in the field.
It requires strong technical knowledge and skills. With so many different aspects that go into building and optimizing an effective website – such as hosting, coding languages, design elements, copywriting, and SEO – it can be easy for things to get overwhelming. Some people hire outside help for one or more of these specific tasks; however, if you plan on doing everything yourself at first, then educating yourself by reading books or taking courses is a great idea!
Poorly designed websites can hurt credibility with consumers. If you're not very website-savvy, then it's difficult to judge what might be considered effective or efficient without running into any hiccups. If people find that your site is hard to maneuver and outdated, they may think of your business in a negative light and/or avoid spending time on it in the future.
As a digital marketing agency, we can help you with any of these possible issues through eCommerce marketing services, web design and development, and SEO. Don't hesitate to send us a message!
Facebook for Businesses and the Pros of Having a Presence There
And when it comes to marketing through your brand's Facebook Page vs website, you'll find distinct advantages as well, such as the following:
Promote your business for free with Facebook's organic reach. Facebook's algorithms determine how many people see posts from pages they follow in their newsfeeds, and it is highly suggested to set up ads on this platform so that businesses can pay to increase the number of targeted users who are most likely to engage with posts. However, having an active presence with video views, comments, likes, and shares ensures that your page's content will show up in followers' newsfeeds at no cost.
Create a community of like-minded individuals around your brand. Having a Facebook page gives small business owners another channel to express their personality and generate engaging conversations about what matters most to them. When you share insightful blog posts related to your industry as well as content directly from your site, it helps build an impression of your brand as an expert in its field.
This personal touch goes a long way towards establishing trust with consumers. People are now more than ever seeking out businesses that share their same values and stand for positive change, so it's important to be authentic on social media. If people feel that you care about them through the small interactions offered by Facebook – such as replying to comments or thanking followers for reaching out – they're far more likely to engage further with your business.
Use e-commerce options if necessary. While not every business owner has the time or expertise required to start selling products directly on their site, having an active Facebook page is particularly effective for businesses related to fashion and food.
Not only can you share different outfits or recipes with potential customers, but you also have the option to collect email addresses from interested parties through an online store page on your Facebook business page. As long as these people are following your brand, that doesn't mean they'll necessarily go to your website to shop around – so it's helpful for brands with limited options for shopping elsewhere!
Cons of Using Facebook for Businesses
It is not a direct source of revenue. The main purpose of Facebook seems to be connecting users and building relationships: while it is effective in regards to getting the word out there about a small business and generating engagement, it doesn't directly contribute financially like a website would.
You cannot control when people will visit your page. Facebook is a free marketing platform that offers a great way to connect with people, but it can't accommodate all business needs – such those with specific needs related to e-commerce.
The organic reach of Facebook pages has decreased over the years. Even when you do engage with Facebook users on your own, there's no guarantee that they'll see what you share unless they also happen to follow your brand. This is due in part because Facebook has gradually decreased the organic reach of non-promoted posts. While it's still possible to promote posts with $$$ to get more likes and shares, only certain brands will have the resources or budgets required to take advantage of this functionality.
Like arranged marriages, Facebook was not designed to get customers to click through to websites; it is an indirect source of engagement and revenue for businesses. While it can be used in conjunction with other online platforms, Facebook does not replace the need for an active website presence.
Website vs Facebook Page for a Small Business
So, given the respective advantages and disadvantages of using a Facebook Business Page vs your own website, which platform should you choose for a small business?
The answer? Both!
While Facebook is an effective way to build a community and engage with potential customers, it lacks the direct source of revenue that comes from having a website. However, this doesn't mean you should abandon your Facebook page in favor of a site – maintaining both platforms will give you a better chance at reaching more people who are interested in what you have to offer! Combine these strategies for the best results possible.
Remember that you can seamlessly integrate social media marketing strategies with your SEO efforts for an effective digital marketing campaign.
Which Platform is Better for Online Sellers?
As a small or medium-sized business or SMB, using an online platform to sell goods and services is often easier done through a website. This is because a website will usually allow for more options in terms of e-commerce, including features such as online shopping carts and secure payment methods. In fact, if you're looking for a way to increase business, you should definitely start selling goods directly through your site.
If your business already has a website or blog that's been around for some time, it can be difficult to incorporate Facebook into your marketing strategy. And while it may be overwhelming to get started with a new platform, this doesn't mean you should abandon it entirely. Particularly, when used effectively in social media sites such as Facebook and Instagram, brands can successfully communicate with their customers, enabling a business to build brand loyalty and encourage repeat purchases from satisfied followers.
When is the Right Time to Move from Facebook to a Website?
So, if you're wondering when is is a good time to move from your Facebook Business Page to a website, or if it is even necessary, then the answer is that it depends. You should have a well-maintained website in place before you even start thinking about moving your Facebook page over to the site, so if you don't already have one, you should set up a business website first.
That said, should you have the capability to maintain both platforms, then that is much more recommended. For small businesses, having both a Facebook Business Page and website up and running can help drive your desired results. However, if your business' marketing budget is limited, the more cost-effective solution is to choose one platform to focus on at a time.
The length of time that you should devote to developing your social media following before moving your efforts to a website (or vice versa) will depend largely upon your long-term business goals and how well you can maintain both sites in the meantime.
So, when owning a business that is stable enough to afford marketing, it always helps to know what your goals are and commit to them. Is it increasing revenue? Growing online presence? Or establishing brand dominance? Both platforms can help you reach success, but your business must first define what "success" means.
In digital marketing, so long as success can be quantified and measured through data, then it can definitely be achieved with the right strategies in place. Set up key performance indicators and key results areas through the correct metrics, so you'll know when it is the right time to focus on another digital marketing strategy.
The Costs of Website Marketing vs Facebook Marketing
The costs of using a Facebook Business Page to market your business are minimal compared to those of a website, but feel free to check out this breakdown:
Website Advertising Costs – Google Adwords and Facebook ads are common platforms for website marketing – if you can afford them. If you're just starting out, chances are that it'll be difficult to get your feet off the ground and gain traction on either site with limited resources available, so most likely, they won't be worth pursuing right away. It's better to focus on creating quality content and promoting it through organic means first.
Facebook vs Website Design Costs – The benefits of using a CMS platform like Squarespace or Wix over doing all the coding yourself include ease-of-use and speed. So long as you know what you're looking for in terms of design (and you don't mind paying the monthly fee), either of these platforms are good ways to get a wonderful website up and running in no time.
Facebook vs Website Maintenance Costs – Unlike websites, Facebook pages are pretty much maintenance-free after they've been created. If you maintain your page regularly so that it doesn't become outdated or lose traction, your page should be able to run smoothly by itself. Websites, on the other hand, need consistent care to perform well.
Website Costs
So, how much does a website cost? The average cost to design, build, and develop a website is anywhere from 37,000 PHP ($750) to 250,000 PHP ($5000). While this may sound like a lot of money at first, it's important to remember that your site will continue to pay for itself over time by driving traffic and converting customers into sales.
While these prices are averages, costs can be even greater if your needs are more advanced or you're aiming for professional-quality results. Depending on the extent of customization needed, the cost could range anywhere from 150,000 PHP ($3000) to upwards of 1,000,000 PHP ($20,000).
However, keep in mind that SEO campaigns conducted when building your site can help it rank higher in search engines, so that you can gain organic traffic, reducing your overall marketing costs. Other search marketing strategies such as pay-per-click (PPC) can also help your site get up and running via social media ads, without having to fork over too much of your marketing budget.
Feel free to check out this blog on more about the price of SEO to know how having an optimized website can help impact your business' bottom line.
Facebook Marketing Costs
Compared to website design and maintenance, using Facebook can be incredibly inexpensive if you have a knack for creating engaging posts that generate conversation among your followers. If you're not the most creative person in the world when it comes to building amazing content for Facebook, this is where hiring a digital marketing agency comes in handy—they'll help create posts on an consistent basis, so you don't have to.
The average cost of running paid campaigns with Facebook Ads varies depending on how large your company is. Small-to-medium sized businesses pay anywhere from 100 PHP ($2) per day to about 500 PHP ($10) per day, while larger businesses in the millions-of-dollars range can pay even more, depending on their industry.
You can check out this article about the costs of outsourcing a Facebook ad campaign to freelancers, which will require at least three people: a campaign manager, ad copywriter, and graphic designer.
How to Decide Between Website Marketing and Facebook Marketing
When deciding between marketing your business online with a website, or through a Facebook page, there are three things you should consider:
your budget,
your target audience,
and your goals.
The following tips will help make the decision easier for you:
If you don't have much of a budget but want to start getting results right away, running paid campaigns through social media sites like Facebook might be the best option available for you.
Another thing to consider is your target audience, and which site would they be most likely to use? While a website might be best if the majority of your customers are middle-aged or older users who tend to frequent business websites, Facebook could work better if you're targeting younger demographics, such as millennials. Other social media platforms will also have more tailored audience types.
As you can see, there's no "one size fits all" answer when it comes down to choosing the right online platform for your business needs. Facebook marketing, for instance, can deliver results faster than SEO, but still provide long-term value. However, both do have their benefits and can help you gain more exposure for your brand with relatively little effort put in on your part.
The amount of money that you want to spend and how much time you want to dedicate toward running an effective marketing campaign will really be the deciding factors.
Digital Marketing for SMB's and Enterprises in the Philippines
The Philippines is known as the "Social Media Capital of the World" for the population's heavy usage of social media, with Facebook standing out as the most popular. In fact, Filipinos log an average of 4 hours and 15 minutes a day on social media, more time than any other nation. This is why your digital marketing campaign should definitely include implementing a Facebook page if it doesn't already.
One way to tap into the Filipino market is through Facebook Ads. The Philippines has over 70 million users who regularly log onto their feed, which makes it an ideal place to reach your target audience. To do so, you can create custom audiences based on demographics such as age range and location, as well as by interest, using Custom Audiences from Customer Lists.
Given the dynamic and ever-evolving nature of Facebook and the various trends around social, Bernard San Juan III discusses the intricacies behind the best practices for social media marketing in the Philippines as of 2021, which emphasize the following:
Know Your Audience
Authentic Means Humanized
Use the "Lookalike"
Remarket Everywhere!
As a business, you have to be where your audience is, and right now, your audience is online.
Alongside your Facebook Business Page, a website allows you to grow your brand, build your audience, and help them find you in a more effective way that's relevant to what they need. You can then do things like send visitors directly from your ads to a certain page on your site, or use UTM parameters in order to track the success of Facebook ad campaigns.
You don't have to focus on one over the other, but rather, manage both at the same time for best results.
In addition, if you own an online store, having a website is essential because it will allow your audience to find, learn about, and purchase your products or services online.
So, how do you make both platforms work for you?
Use similar keywords on both Facebook ads and website text because people who are searching for what you offer will likely use the same phrase in their search engine that they would use for Facebook. With a cleverly planned marketing strategy that includes both business pages, your business can see success through reaching more potential customers who otherwise may not have found you today.
For any questions or inquiries, feel free to send us a message or visit our blogs for more stuff on digital marketing, SEO, and social media.