Digital Marketing Platforms: Fuel Your Business' Online Presence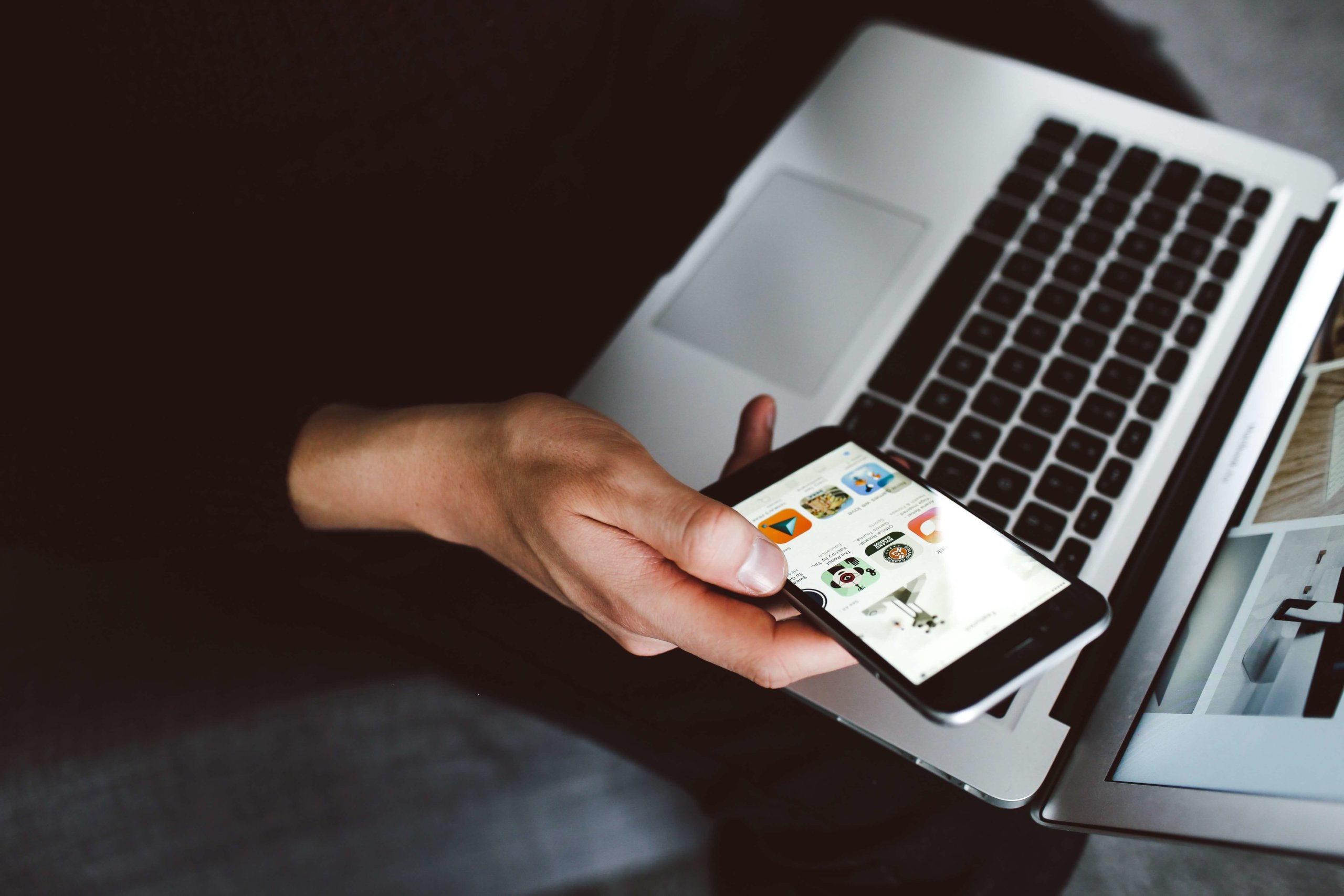 When you hear the word digital marketing, what's the first thing that pops to your mind?
Social media? Search engine optimization? Paid advertising? Content marketing?
In this time where customers buy from the first thing they see online, it's not an exaggeration when experts say digital marketing shouldn't be just another part of your to-do list. It makes the entirety of how your business can take the competition on another level.
But you have to start somewhere right?
There are different platforms and digital marketing services that allow your business to maximize your online presence, depending on who your audience is and what you want to achieve. 
So, let's start off with this list of digital marketing platforms for businesses:
Social Media Platforms
Most businesses, especially here in the Philippines, think social media is the endgame when it comes to digital marketing. When in fact, it's only one chunk of the digital marketing pie.
However, they're not entirely wrong in setting a portion of their digital marketing budget into social media platforms. For startups with no prior experience in digital marketing, social media is often a good way to start building brand awareness, audience reach, and engagement.
Facebook
When it comes to social media, Facebook holds the title as one of the most popular digital marketing platforms for businesses. In the Philippines, Facebook has become a go-to platform for online sellers or those looking to start their own business ventures.
Despite the popularity of this platform and its wide usage across the Philippines and beyond, only a few businesses are able to maximize its full potential and reap the benefits of Facebook marketing.
What budding entrepreneurs and business owners know about Facebook is often limited to posting on their pages or on the marketplace feature. But, the opportunities to be visible on Facebook goes beyond that.
If you truly want to grow your business with this digital marketing platform, your gameplan should include:
An optimized Facebook page: Most businesses actually miss opportunities by having an incomplete, inaccurate Facebook page. An official business logo, an informative yet engaging About Us section, and an active timeline posting can go a long way when establishing your brand's online presence on Facebook.
Audience targeting: Two things you need to ask yourself – Is your audience on Facebook? Are you targeting them properly? Facebook allows you to target a specific audience when you're creating ads. When you use Facebook as part of your digital marketing platforms, you need to have a clear idea of who your audience is.
Facebook Groups: The purpose of setting up a Facebook page for your business is not just for promotion; it's also to expand your network. You can create a group inviting people interested in your industry or join a similar one to exchange valuable content and share ideas.
LinkedIn
LinkedIn is often reduced to a platform for recruiters and companies wanting to reach out to dive into a talent pool when its purpose goes beyond that.
As a digital marketing platform, LinkedIn can provide your business with the extra arsenal to be visible to your audience. It allows you to establish long-term professional relationships and generate leads.
Just like Facebook, using LinkedIn as a digital marketing platform for your business requires strategy.
An optimized LinkedIn page: Adding complete information to your LinkedIn page attracts attention and gets more views. Every detail matters – from your company description to information about your headquarters or business location.
LinkedIn publishing: How do you capture the interest of your audience? Content is one answer. Luckily for you, LinkedIn has a publishing platform that allows you to write, edit, and share content. If you're the business owner, use LinkedIn Publishing to compose articles that link back to your website.
LinkedIn Groups: Like Facebook, LinkedIn gives you the opportunity to connect with a specific audience within a niche through groups. It's not just a networking platform; it allows you to have a central hub for sharing content and establishing your authority.
So which social media platform should you use? Having both in your digital toolkit won't hurt your business.
However, when using both Facebook and LinkedIn, it's important to keep your messaging consistent across platforms. This allows your audience to connect and be more familiar with your brand when they engage with you on these digital platforms.
Paid Advertising Platforms
A common question businesses have when they encounter paid advertising is, "How is it different from the traditional advertising strategies?"
The answer: a lot.
For one, results are measurable. You can see how many people engaged with your ads and how many converted. Second, you can have different ads running and tweak them as they run. You don't have to bank on one ad to promote your business.
Businesses, especially those with a small marketing budget, tend to shy away from paid advertising. While it's true that you need to have a budget to advertise online, the amount isn't as hefty as traditional advertising. In fact, paid advertising can be cost-effective as long as done properly.
If you're thinking about paid advertising as part of your digital marketing platform, your business can dive into the following:
Pay-Per-Click
Pay-per-click or PPC advertising is a strategy that allows businesses to be visible to customers who are likely to buy. When it comes to PPC advertising, Google Ads is one of the strongest platforms out there.
The way it works is you bid on keywords so your ad will appear whenever customers search for those particular keywords. By having PPC as part of your digital marketing platform, you can be visible to customers who are actively searching for products and services using your target keywords.
Most think of PPC as a standalone strategy. But, it's more effective when combined with other digital marketing approaches:
PPC and SEO: Businesses often think they don't need SEO services when they're already doing paid ads. What they fail to realize is how they can further dominate the online real estate if they have both strategies. By combining SEO and PPC, your business can drive more traffic using the right keywords and boost conversions.
PPC and Content Marketing: If you have a highly valuable blog, ebook, or downloadable material that merits the attention of your audience, you can run a PPC campaign to promote this. Start with your best performing content and create a compelling ad to entice more visitors to consume it.
Facebook Ads
Noticed how ads are now taking more space in Facebook newsfeeds? It's because Facebook has shifted its algorithm to allow more meaningful content to surface. This means Facebook has gone from being a simple free broadcasting platform to a marketer's playing field.
A great thing about advertising on Facebook, however, is it allows you to laser focus your content on your ideal audience. You can use custom audiences to target ads based on an existing email list or set lookalike audiences to cater to users who are similar to your target personas. This makes it easier to deliver information that piques the interest of people who are likely to convert into your customers.
Remarketing Ads
Not all customers convert immediately when they land on your website. Sometimes, a little convincing can push them further down the funnel and later prompt them into transacting with your business. That's the power of remarketing ads.
Remarketing ads allow you to target users who visited a landing page on your site. So everytime they visit other websites or go on other platforms, they'll see your remarketing ad. This gives you plenty of opportunities to stay on top of your customers' mind.
There are different ways to launch remarketing ads:
While organic search yields the most number of traffic for websites, you can't always rely on one sphere to boost your brand's presence. If you want your marketing efforts to come full circle, adding paid advertising to your digital marketing platforms will provide you with the extra leverage.
Content Marketing Platforms
The core of every digital marketing strategy is quality, engaging content – from the ads you launch to every email you send to customers.
This is why your strategy needs a solid content marketing platform that you can fully use to your business' advantage. This goes back to the question "What can I offer my audience today?"
When choosing a platform for your content marketing efforts, you can start with the following:
Blog
Every business needs a blog on their website to educate their customers, build brand awareness, and provide value right off the bat. Whether you're an enterprise or a startup, your content marketing platform starts with a website blog.
Great blog writing allows you to position your business as an authority in your niche, and there are many ways you can do this:
Focus on a topic that's relevant to your services and products.
Write angles that address the pain points of your audience.
Give your subject matter experts the opportunity to have their byline in your blogs.
Use multiple formats. Don't just stick to plain text for your blogs; use visuals and other content formats can supplement your topics.
Content Hub
A content hub can be a landing page on your website with all your digital assets. Think of this as an extension of your blogs, but for the purpose of allowing your customers to download content that matches what they were searching for.
The great thing about having a content hub is you can use it for lead generation. Use it to prompt leads to leave their contact information, giving you an opportunity to reach out to them later on. This opens a path for nurturing potential customers with valuable content.
Key Takeaway
One thing you need to understand when it comes to digital marketing platforms—it's not about the number of platforms you're using, but how you are maximizing them to fully benefit your business.
But, how do you know you're using the right digital marketing platform? We leave you with these pointers:
Always go back to your goals: What do you want to achieve? Each platform can help you in a specific aspect.
Think of how this fits in your marketing budget: Is the platform cost-effective? Before you pursue a platform for your digital marketing efforts, make sure it's worth the costs.
Prepare for future adoption: Digital marketing requires continuous refinement. Your strategy today might not give you laurels in the future. When choosing digital marketing platforms, choose those that make way for refinements and allow flexibility.
Your online presence can be as good as the digital marketing platform you're using. Don't be afraid to explore and experiment with different platforms to see which works best for your business. And if you need direction, we're here to help.