6 Common Digital Marketing Myths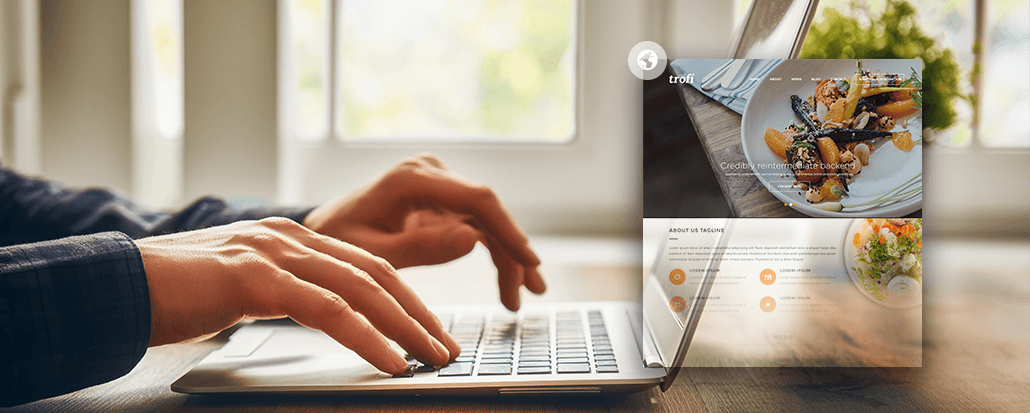 With over 60 million Internet users, the Philippines is primed for a digital future. If you're the owner of a small or midsize enterprise, it is the perfect runway to get your marketing campaign flying.
Many big brands and a few startups are capitalizing on the country's tech-savvy population to boost their marketing efforts. These businesses run digital marketing campaigns, using strong social media marketing, well-thought-out pay-per-click (PPC) ads, and industry-proven search engine optimization (SEO) strategies to tap their market online.
If you're looking for new ways to reach more customers, you can do the same. The online arena levels the playing field for small businesses and huge corporations. You have as much chance of getting new clients online as the big brands do — especially if you run your digital marketing campaign in a smart, creative way.
Now, with so much information out there about the do's and don'ts of digital marketing, it can be hard to tell which strategies work and which don't. Even experts who have undergone proper digital marketing training courses struggle with this concept. Let us help clear things out by explaining some of the common assumptions and hearsays in the digital marketing industry.
Myth #1: Build your website, and the visitors will come.
We've heard stories of entrepreneurs building beautifully designed websites, and once everything is up and running, they expect thousands of visitors to come pouring in. Unfortunately, after weeks or months of seeing slow to no traffic to their visually stunning websites, these business owners are left feeling disappointed. They end up shutting down their sites and never trying online marketing again.
The truth of the matter is that websites are an important tool for digital marketing. A website helps your business gain credibility, and it enables you to keep your customers informed about your latest offers. Building a website, however, isn't enough to attract visitors as it is only the first step of the entire online marketing process. The succeeding steps involve performing a range of strategies that attract visitors to your website. This is where the art and science of promoting your brand to your target online audience come in.
Myth #2: SEO brings long-term results; thus, you don't have to run SEO campaigns regularly.
Without getting too technical, SEO is the practice of increasing the number of visitors to your website by improving your website's search engine rankings. Through SEO, your website can appear on the first page of Google Search Engine Results Pages (SERPs) whenever a user types in keywords related to the content of your website.
It's true that SEO brings long-term results. Over the course of your SEO campaign, you'd target many different keywords, and, in turn, you would be able to build up organic search rankings for them. These rankings could last for a long time, especially if you don't have much competition for those targeted keywords.
The problem, however, is that Google, as well as other search engines, changes its algorithms repeatedly to improve its service and provide more relevant search results to its users. Plus, Google rarely discloses or explains its algorithm changes and updates. It is only up to the SEO experts to assess and understand the changes affecting their clients' campaigns.
So if you fail to reassess your SEO campaign, say, in a year, it is possible that the strategies you used will no longer be effective. We recommend re-evaluating your SEO strategies at least twice a year to make sure these remain current and in line with the ever-changing Google algorithms.
Myth #3: It's all about the number of visitors.
Some marketing professionals think they really know SEO. They set up campaigns, target keywords, optimize their websites with those keywords, and voilà, gain a lot of visitors to their websites.
They are, however, often left baffled as their phones aren't ringing and their emails aren't filled with client inquiries. The high number of visitors displayed on their site analysis reports turns out to be just a number — and doesn't indicate any business result.
Driving traffic to your website is important, but aiming for a volume of visitors in hopes that someone will stick and turn into a customer is a waste of resources. Visitors who land on your website by mistake or visitors who don't match the profile of your target clients aren't exactly high-quality prospects. This is where you need the help of digital marketing professionals.
High website traffic is useless unless it's targeted. That's exactly what excellent digital marketing professionals do. They market your products, brand, or website only to specific groups of internet users that match the demographics, interests, and location of your typical consumer.
Myth #4: Just post on Facebook, and you'll be fine.
Advertising on social media is perhaps one of the most effective ways to promote your brand. After all, Filipinos spend about four hours a day on Facebook and other social media platforms. But without the proper audience targeting or content marketing, you might not get the results you desire quickly. Plus, with the recent change in Facebook's News Feed, you will likely find it difficult now to reach and engage with your target customers on the platform.
So, now more than ever, you need to bring your digital marketing beyond Facebook. In the Philippines, local SEO works impressively, and it can boost your Facebook-centric marketing plan. Local SEO involves setting up your Google My Business page, claiming your local business listings, and optimizing your website with local keyword data.  If you have a dessert café in Mandaluyong, for instance, local SEO will help your website appear on the first page of Google whenever someone searches for "desserts in Mandaluyong" or "best cakes in Mandaluyong."
Remember that social media is still an essential channel for your digital marketing campaign. It is an avenue where you can interact closely with your customers and know them better – their changing needs, buying behaviors, and other important customer details.
But do not spend your marketing budget on Facebook ads alone. After all, most of the successful marketing campaigns online involve three or more strategies, not just Facebook marketing.
Myth #5: Digital marketing is cheap.
We've heard many clients complain about the cost of digital marketing. They assume that since the cost of Internet connection in the country isn't too expensive, the price of online marketing services is just about the same. What these clients are forgetting is that an online connection isn't the only expense needed for a digital marketing campaign. For one, the campaign requires digital marketing professionals whose high level of skills and working hours need to be compensated.
While digital marketing isn't exactly cheap, it is still more cost-efficient than traditional marketing strategies in the long term. A 30-second ad on a primetime TV show, for example, can cost a company more than half a million pesos per airing. A billboard in EDSA, on the other hand, can cost around 400,000 pesos a month. If you spend, say, a half or even a quarter of these amounts on digital marketing, you can reap major benefits for your business. So, when you compare digital marketing with other advertising techniques, it is inexpensive — but then again, the price isn't as low as many people think.
Myth #6: Digital marketing is difficult to understand.
Many people are scared of digital marketing, thinking they need to learn a whole lot of complex concepts before they get to start anything or reaping significant results. Also, many business owners dread the possibility of failing or even just the thought of trying something new and unfamiliar. They remain in their comfort zone, thinking their old ways can still work.
But whether they accept it or not, digital marketing is the future. With more Filipinos going online to shop or find services, it is essential that your brand is online, too. The market online — which is growing day by day — is too huge to pass up. We can't stress enough the fact that you need digital marketing to remain competitive today, as well as in the coming years.
Now, we'd like to eliminate your fear in digital marketing by saying it isn't as difficult as you think it is. Any subject can be easy as long as you put serious attention to it. Concepts and strategies can be technical, but as long as you grasp why and how they work, you're one step closer to achieving the digital edge you need.
Plus, if you have a trusted digital marketing agency by your side, shifting your business' marketing efforts to online marketing will be way easier and smoother.
Moreover, you may be afraid of digital marketing because you don't know exactly where to begin. Learning about the truth behind the common digital marketing myths, however, is a great start to understand better the power of digital marketing — what it can do to your business and why you need it.
In case you want to deepen your knowledge about digital marketing, we're here to help. We will launch soon a Digital Marketing Masterclass to help business owners and marketing professionals in the Philippines get ready for the digital future. Join us. Sign up for our Masterclass today.