Real Estate Brands That Win at Digital Marketing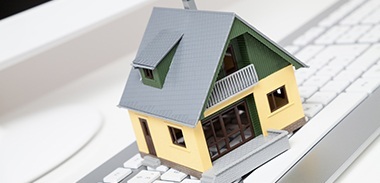 Digital marketing is playing bigger roles for real estate marketers, hotel owners, and resort owners today. These entities, which normally use traditional marketing, now turn to SEO for real estate and other digital solutions for promoting their properties – with goals varying from increasing awareness and visibility to garnering more sales, bookings, and reservations.
In this blog, let's have a look at some prominent names in the Philippine real estate industry and see how they use digital marketing to their advantage.
Megaworld Corporation: Shifting from Traditional to Digital
As one of the country's real estate giants, Megaworld has all the resources to use and maximize every marketing channel at their fingertips. In a feature on the online portal, Orange Magazine, earlier this year, Harold Geronimo, AVP and Head of Public Relations and External Affairs for Megaworld, stated that the company has begun shifting from traditional advertising methods to digital solutions. Geronimo likewise pointed to the use of online promotions on social media, blogs, and websites in their marketing strategy.
Megaworld Corp. is consistent throughout their social presence with their messaging of building integrated townships in their developments.
Geronimo added that social media is the fastest and most cost-efficient way to distribute content. "Almost all segments of our consumers in the Philippines are on social media and we want to be where our target markets are," he noted. "With the growing competition of real estate in the country, we are utilizing the online space to spread our creativity and be ahead of other companies."
Lamudi Philippines: Leveraging Connections and PPC
Lamudi Philippines has made a killing in the digital real estate market because of two things: they offered a solution that was not yet offered by anyone in the market, and they leveraged connections to become a big player in the online real estate scene without directly dipping into the real estate sales process.
Their digital strategy is simple: use the website as a portal to connect interested buyers and renters with real estate brokers, landlords, and sellers. Think of it as an OLX, but exclusively for real estate. Their website lets you filter searches by location, by budget, and by type of transaction (buy or rent), three things that appeal to house hunters who want easier solutions.
Lamudi has an aggressive text ad campaign that integrates with their phone app and uses Google's latest snippets to maximize their promotion.
To further boost their visibility, Lamudi also runs an aggressive PPC campaign. Try searching for "apartment for rent in [ANY LOCATION]" and you'll see a paid ad on top from Lamudi.
Lamudi likewise uses an integrated marketing strategy: they leverage traditional advertising to encourage offline property hunters to go online and use their platform for searching available properties. Their television commercial, which came out earlier this year, introduces online property hunting to traditional buyers and renters.
Lamudi's television commercial from earlier this year introduces their service while tugging at the heartstrings.
Ayala Land Inc: Content-Rich Marketing
Ayala Land's digital marketing campaign stands out because of the rich content they offer their target audience. They know their market is tech-savvy, they understand that these potential buyers and investors have money to spend and that they are willing to pay for comfort and luxury living in the heart of the city. As such, Ayala Land's marketing strategy gears itself towards this audience.
The real estate conglomerate's website is mobile-friendly – a feature which in today's tech landscape is no longer optional. In today's phone/tablet/phablet-driven world, mobile must come first.
Here's what some of Ayala Land's pages look like:
Ayala Land's mobile-friendly website also uses a live chat box for easier inquiries. Note the menu – their website is rich in content geared towards a specific market.
The rest of their strategy features the creation and distribution of rich media. Their content is focused and relatable, making it easily watchable.
Ayala Land's posts are relatable and easy to digest for the common audience.
By offering different types of content in many forms, while still maintaining their voice throughout their collateral, Ayala Land can promote their properties and their brand to the right target audience without a hitch.
Summing it Up
What lessons do we learn from these three examples? We take away quite a few important guidelines to use for digital marketing for real estate:
Content-focused marketing matters now more than ever before. It's important to know your market thoroughly and know how to reach them the best way through your content.
Adapting to technology also matters. More audiences will be viewing your content on mobile devices. It's important to keep this in mind when creating your digital marketing plan – you need a "mobile first" approach now.
Cross-channel promotion is important, but not as important as maintaining a consistent voice throughout the platforms. Creating a brand guideline and/or a content plan is important in keeping the quality of content high and your messaging consistent.
Traditional and digital marketing can be integrated.
Let these lessons guide you in your quest to venture out into not-so-new frontiers of marketing. Contact us, and our digital marketing company will show you how it's done.