6 Ways Filipino SMEs Benefit from Digital Marketing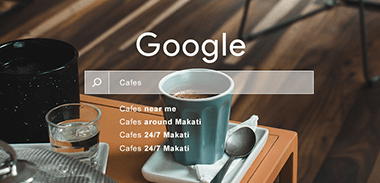 (Updated Jan. 3, 2020)
In 2018, the Philippines was named "social media capital of the world."  According to a study published by Limelight Networks, Filipinos are amongst Facebook's most active users, ranking first in southeast Asia alone, for time spent online on the network.
A typical Filipino adult spends at least 16 hours a week on the Internet—connecting with friends on social media, watching videos, checking emails for sales and promos, and shopping, the study reveals. As a tech-savvy population, Filipinos are a promising market for businesses.
In 2017, big brands like Jollibee, Uber, and Manulife successfully tapped their markets using the Internet, thanks to their engaging video ads and strong social media presence. The sales of Yum! Burger, for instance, quadrupled after the video of Kwentong Jollibee Valentine Series: Crush went viral.
The digital arena, however, isn't only for big brands. If anything, the playing field is level for small and big players alike. Small and medium enterprises can, in fact, reap huge benefits from digital marketing. Here's how.
1. You Become Searchable
A typical Filipino consumer makes an average of six to seven searches online before making a purchase, according to Google's collaborative report with Kantar TNS, Path to Purchase.
Imagine a male Filipino buyer looking online for a new pair of running shoes. On his first go on Google, he probably sees a list of websites that sell a variety of running shoes from different brands.
Of course, he won't stop there. He'll probably look for brands that offer great deals. After trimming down his choices, he'll search for customer reviews on the particular brand and model of shoe. He'll keep searching for information until he's comfortable with his choice.
Now, if you own a medium-sized shoe company with three or more branches in Manila but don't advertise your products online, there is almost zero chance that a buyer will know about your business.
You need to put your business on the digital map. Otherwise, you lose the opportunity to pitch your products to a huge online market—even to those who make more than seven searches before buying.
2. You Convert Shoppers into Buyers More Effectively
Not only does digital marketing make your brand searchable for millions of Filipino consumers, it can also help you convert more shoppers into buyers in a more effective way. There are digital marketing techniques available to you that can help you reach out to your targeted audiences and generate strong sales leads.
In a physical store, not everyone who walks in will buy a product. Some are just window shopping, while others are merely killing time waiting for a friend. Without any intention to buy, these shoppers are difficult to convert into buyers—even if your best sales professional does their best pitch.
With digital marketing, you can make your products easily searchable for those who are ready to buy. You can engage with those shoppers so that they no longer need to search repeatedly before finally making a purchase.
Through effective digital marketing strategies, you can avoid wasting time and resources talking to the wrong market and generate more profitable results instead.
3. You Connect with Mobile Consumers
According to a survey conducted by Deloitte, about eight of 10 Filipinos check their smartphones within 15 minutes of waking up. Filipinos also browse their phones repeatedly throughout the day, especially during their commute.
The Deloitte survey also gives a peek into Filipinos' popular mobile purchasing activities. About 25 percent of mobile consumers in the country use their phones to shop for products. Seventeen percent will reserve products online. Another 10 percent use their phones as a proof of purchase.
Again, with digital marketing, you can reach out to your targeted audience online, including mobile users. And when you work with digital marketing professionals, you'll likely get valuable tips on how to connect with mobile consumers more effectively.
These tips include making your website mobile-friendly, marketing your ads to certain demographics of mobile users, and creating content that is easily digestible through the screen of a smartphone.
4. You're At Par With Competitors
Ever wonder why the mobile company Nokia lost to Apple and Android?  In today's digital age, consumers expect constant innovation from brands. When companies fall behind, consumers are quick to punish them. That's exactly what happened to Nokia.
More and more businesses in the Philippines are ramping up their digital marketing campaigns. They capitalize on various channels, such as search engines, mobile phones, and social media networks.
Filipinos are using the Internet more and more to shop, buy, or get the necessary information that will help them make a purchase. If your competitors are amongst these businesses, you may get left behind and lose many customers, both the regulars and potential new ones.
5. You Compete with Big Brands
Digital marketing does not only keep you on equal footing with your competitors, but it also allows you to compete head-to-head with large companies through channels like PPC ad management.
A 30-second ad on a prime time TV show can cost over P600,000 per airing. If you spend, say, a quarter of that money on digital marketing, you can advertise side by side with some of the biggest brands in the world — not just once, but multiple times.
This is possible if you have creative, experienced digital marketing professionals by your side.
6. You Become Ready for the Future
By the year 2020, experts say, there will be about 30 billion gadgets — smartphones, tablets, watches, appliances, and more—all interconnected in a global online ecosystem. Tech-savvy Filipinos are expected to be well-adapted to that online ecosystem.
With more people going online to buy products or do business, it is crucial that your brand be online and searchable.
Digital marketing isn't just about selling products on e-commerce websites or apps. It is about helping you navigate the web so you can get the word out about your business, reach your target market, engage with them better, and convert them into paying customers.
Digital marketing in the Philippines shows no signs of slowing down. So, the question now is this: Is your business ready? If not, you may want to get on board the digital train now.