Being More Social: Get More Exposure for Your Personal Brand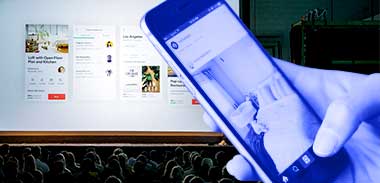 A business – whether it's a startup or an established one – needs a functional, well-conceptualized digital marketing strategy. That is a no-brainer.
But, is your digital strategy limited to your company? No – you need one for yourself.
Your personal brand's presence is as important as your business. Your customers want to learn about the person behind the brand; they want to engage with more than just a company. In short, they want to connect with you.
Where Do You Start?
Let's say you already have a website, and it's ranking high enough to be found by your customers. What other channels can you use to build your online presence? One answer – is social media.
Marrying social media with your digital marketing strategy provides you with more opportunities to connect instantly with clients. Digital marketing agencies recommend this due to the reach and engagement that you can gain not just for your business, but also for your personal brand.
So, if your social media profiles remain untouched for a long time, it's time to be more active and start adding content on your social media platforms. You need to start:
Posting and Tweeting
Post about your involvement in the industry and how you do it. For example, if you have been asked to sit on a panel, post a status or tweet about the conference or convention you're attending, what you were asked to do, and who you will be with. Ask your followers if they will be attending the event. If they are, encourage them to interact with you and ask questions about the industry and your business.
Another way is by showing that you're up-to-date with the trends of your industry. Here's an example:
7 #DigitalMarketing Marketing Trends You Can't Afford to Ignore https://t.co/4zycAUYDW5 via @B2Community – good to read.

— Jewel Delgado (@jewelclicks) November 6, 2017
When customers see how much you are contributing to the industry and how well you've established yourself in it and with your peers, they will view you as an expert, and they will want to conduct business with you.
Posting about a conference or convention you're attending as a listener is one way to draw attention to your personal brand. It shows that you support continuous learning, upgrade your craft, and update yourself on what's new and what works in your chosen field. It highlights the fact that you're not falling behind your competitors and that you are acquiring skills you'd eventually use for their benefit.
It also sends the message that you have not stopped improving even when you are already the best in the industry.  After all, according to Henry Ford, "Anyone who stops learning is old, whether at twenty or eighty. Anyone who keeps learning stays young."
Re-post or re-tweet news from other industry experts as well as events within the company, such as the business' anniversary or corporate social gatherings.
Uploading Pictures and Videos
Pictures or videos serve as proof of all your brand activities, so you shouldn't shy away from uploading photos and videos of conferences and conventions you've attended – whether as a speaker or as a part of the audience.
Post pictures and videos of how you're staying updated in your industry, what's happening inside your company, or how much your company is emphasizing work-life balance. Share photos of company outings and parties. These tell them who you and your employees are, how much you care about your employees' well-being, and what your business is beyond the professional spectrum.
Upload photos and videos of what's been happening inside your company, or videos about topics where you have an opinion and share that opinion with your followers. Re-post videos uploaded by other industry experts so that your followers and customers will learn what's happening beyond your niche. Be open and speak out with what you know and want your customers to know.
But before sharing those photos and videos, make sure you're only posting those that you are comfortable sharing and will allow you to make a connection with your target audience.
There's no harm in being a 'little celebrity' once in awhile. Promoting yourself is a way to put your business in front of your customers and humanize your brand.
Ready to be more social? We'll help you get started.