5 Tips for Finding the Best Digital Marketing Agency for Your Business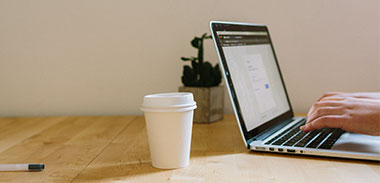 Admit it, one bad habit many business owners share is the desire to want to do everything themselves.
Understandably, it can be difficult to hand over the reins, rely on other people to perform critical jobs, and trust that they can do a good job.
As a business expands, however, it might not be able to organize all its activities efficiently, its online marketing-related tasks included. When this happens, the best option is to work with a digital marketing company.
With so many good digital marketing companies in the Philippines, finding the perfect match for your business is like searching for a needle in a haystack. Knowing the most important criteria to consider will shrink your list of prospects dramatically, making it much easier to find the right one.
Here are some of the most vital considerations when selecting the ideal digital marketing company:
1. Know what your business needs.
Make a list of what you want to achieve for your business, and then find an agency that provides the services that can make these goals happen. For instance, do you want your website to attract more visitors? Find an agency that offers content creation and SEO services. Do you want to drive brand engagement through Facebook or Twitter? Find a company that offers social media management.
By considering your business' needs before signing a contract, you can focus on achieving your goals.
2. Research your agency's strengths.
Just because a digital marketing firm is big doesn't mean it's better than others. If your brand focuses on wellness products, for example, you don't necessarily want to work with an established marketing firm that focuses on the car industry. You want an agency that knows your niche from the inside out, even if it means going for a boutique agency. Digital marketing agencies that operate within your niche are likely to know your market and provide your business with a strategy that will make you stand out from the rest.
Of course, in your search, you may find an agency whose work you can't help but admire, even if it's not within your scope. In this case, consider its capacity to handle a job that's outside of its wheelhouse. Some things to consider are the team's creativity and knowledge of your market.
3. Look into the company's current work.
Get a feel for how the company works by examining its current projects. One good way to do this is by visiting the agency's website. If the website is nowhere near as good as what they promise to deliver, jump ship immediately. A poorly designed logo and testimonials that sound fake are also red flags. How can a digital marketing company claim to make the best for you if it can't even do the same for its own website?
To be fair, even some trustworthy agencies may be unable to meet these standards as well. However, if there are far too many red flags, it's best to keep looking for other options.
4. Ask about pricing and service packages.
Finding a good deal is essential, but the truth is, it's highly unlikely to get top services unless you pay top dollar. In fact, as a rule of thumb, it's best to cross out the cheapest agencies on your list. Remember that if you are their lowest paying customer, you probably won't get the topnotch members of the team handling your project.
5. Don't cut corners.

It takes a lot of research, digital marketing training, and hard work to become a good, professional online marketer, and it shows in the quality of the work. Whether you like it or not, you need to shell out considerable cash if you want the best results. While it may be tempting to sign up for low-priced services to save, it's better to find a reputable firm and negotiate a reasonably low initial fee.
Ultimately, it pays to do research, know what you need, stay firm to your convictions and find a company that is willing to work according to your business plan. It is a process, but all the time you spend doing research will pay off once you find the perfect partner that will take your business to the next level. And guess what? We can be that partner – talk to us today.