How TO PROMOTE A BUSINESS WITH A LIMITED BUDGET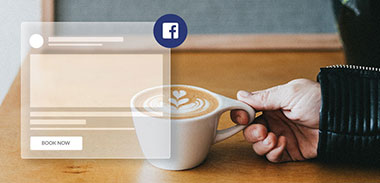 The idea of marketing your own business can be intimidating. Especially now that we're in a time of turbulence, greater than we've seen before. Budget is limited and we all can't afford to take major risks and be wasteful. Contrary to popular belief, business promotion doesn't have to be expensive. Well, not anymore. With the internet and internet marketing at play, the playing field just evened out. Large and small businesses alike play by the same rules, and this is the time to step up your game.
The strategies below can help you advertise your business effectively and put your name in front of potential clients.
Social Media Advertising
One of the most cost-effective internet marketing strategies to start with is social media marketing. Facebook alone has 74 million users in the Philippines which is expected to grow to 88.1 million by 2025. Social media is a surefire way to boost your brand visibility. An effective social media strategy has the ability to significantly increase your brand recognition. It also gives you the chance to interact with your target audience frequently.
If you're looking to utilize social media to promote your business, go with Facebook ads or Instagram ads. The cost of advertising on Facebook typically ranges from $0.31 to $0.61 per click. This depends on factors like ad quality, the size of your audience, and your chosen industry.
You can bid depending on your budget. For example, you have a budget of $50 or Php 2500 for promotions. Facebook will obtain as many results as it can for the specified amount.
Apart from setting your own budget, try using remarketing ads, which Facebook refers to as custom audiences. The idea behind this strategy is simple. When visitors interact with your brand, a code within your site tags them to allow for proper tracking. While they scroll through their Facebook feed, your ad will come up to let them know what they're missing.
A smart way to make the most of Facebook remarketing is to consider the overall goal of the ad. This will prevent you from running the ad continuously until you use up your entire budget.
Search Engine Optimization
The economy has never been as unpredictable yet one thing's for sure, the internet is thriving. Even in the midst of business turbulence, one man was able to increase his fortune by USD 13B or Php 641.35B in a day. That man is Amazon's founder Jeff Bezos. A report by The Guardian stated that one of the main reasons for this increase in revenue was the fact that hundreds of millions of people are trapped at home. This just proves that e-commerce is indeed thriving.
As more and more businesses migrate online, competition gets fiercer and fiercer too. How do you stand out and compete on a limited budget? The answer is search engine optimization or SEO.
In simple terms, SEO is the process of organically ranking your website on top of search engine results pages. So, if a user enters a keyword or phrase relating to your business, your website will appear as a result. SEO doesn't require you to pay Google in order for your website to show up on the results. It's displayed there because its content is seen as relevant and valuable by both Google and the users. For Google to recommend your website to users, it has to displays a high level of expertise, authority and trustworthiness.
Three Types of SEO
There are three types of SEO which are on-page SEO, off-page SEO and technical SEO. You need to have a well-rounded SEO strategy to get ahead of the competition. This is why quality SEO services are in such high demand in the Philippines. If you decide that you're going to do SEO marketing, you can't do it halfway either. You can't settle for half-baked implementation because there are small businesses out there who take their SEO efforts very seriously.
High-quality SEO involves fixing every nook and corner of your website. This way, it's easy for Google bots to crawl, index, and deliver to the end-user. Make sure that your web design is modern and responsive. This includes optimizing your images and your content so that users and search engines find it relevant. If this strategy is what your business needs but you're not sure how to go about it, then look for a longstanding SEO agency in the Philippines and partner with them. This way, you efficiently implement SEO into your business model.
Optimizing for search engines isn't magic, results won't appear overnight but when it does, it's for the long run. It is a strategy that goes well with strong analytical skills and patience. Optimize efficiently and the benefits are endless.
DISPLAY ADVERTISING (Paid MEDIA)
Using display ads enables you to highlight products and services on websites in a wide range of formats, such as images and text. The primary goal of display advertising is to widen your online visibility and sell more products online. Banner ads as well as pay-per-click (PPC) ads are a couple of display advertisements that deliver results and obtain a positive response from web visitors.
If you have a small budget, PPC advertising is an excellent option to market your business. This form of advertising lets you pay to get visitors to your website rather than obtaining those visits organically. When a PPC campaign is performing correctly, the fee is trivial. The visits that leads to a sale is worth more than what you pay for it.
If you're interested in implementing a cost-effective PPC advertising campaign to promote your business, then our PPC management services provide maximum ROI for every penny spent. We have a team of certified Google AdWords specialists that has worked on hundreds of PPC campaigns for various niches. Additionally, we combine our expertise with technology to deliver a solid PPC strategy that drives results to businesses.
Video Advertising
This promotional tool allows you to reach out to millions of individuals without spending so much of your marketing budget. Producing a budget-friendly video is now possible thanks to state-of-the-art technology. There are inexpensive video cameras, editing suites, and other video production equipment that are easily accessible.
On top of being affordable, video advertising lets you convey your marketing message easily and effectively. Why? It's because video appeals to various senses. The use of images and sound elicits a better understanding of a concept.
If you plan to advertise your business using videos, tap on the power of YouTube. The cost of advertising on YouTube is between $0.10 and $0.30 per view, depending on your targeting and video quality. When you want to optimize your advertising budget, start small. It's not uncommon to set an initial budget of $3 to $5 per day. Once your ROI increases, go ahead and raise your budget. Remember that you can adjust your budget any time.
Deals or Giveaways
People love freebies. So, take advantage of this user behavior by offering a giveaway or a good deal on your business website. It's a great way to get more business and attract more consumers to purchase your products or services.
When giving away deals or freebies, remember that you don't have to offer anything big. Small things, such as a discount on an item or a coupon code for free shipping, will do the trick. The business generated by these excellent deals will have people sharing the good news with their friends and family.
READY TO PROMOTE YOUR BUSINESS?
No matter what marketing channel or strategy you choose, you have to start with knowing who you're targeting and what your goal is. Have a clear vision of what you want to achieve and then that's when you dive into planning. It's also important to check on trends and what the competition is doing but never follow them blindly. Different startegies apply to different brands. Trial and error is part of business, however, this is not something you can afford to waste money on. Save time, energy, effort and resources by seeking advice from a professional digital marketing agency.
Promoting your business on a tight budget is challenging but not impossible. With a bunch of marketing channels available to us, it's just a matter of creativity, proper planning and the amount of effort we put into our work that will determine our success.
Looking to promote your business online without breaking the bank? Get in touch with us, and we'll show you what we can do for your business.