Shifting To A Digital-led Marketing Mix Strategy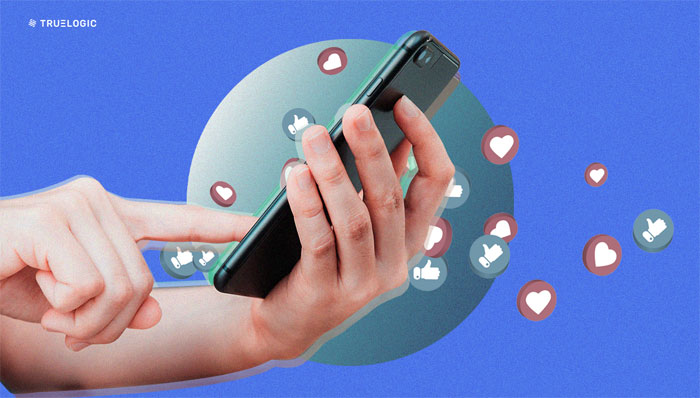 There's no way around it. For a brand to flourish in the tech-driven 21st century, a digital-led marketing mix is essential. Gone are the days when businesses only considered digital marketing to complement the tried-and-tested mediums of television, billboards, print ads, and window displays. In fact, digital marketing has become king, and brands that are quick to acknowledge its sovereignty poise themselves for success.
Review Your Digital Marketing Basics
In essence, digital marketing is a strategy that maximizes existing and creates new opportunities to reach customers created by the Internet. It also encompasses marketing initiatives that leverage the ubiquity of computers, smart phones, and other digital platforms in customers' lives. Thus, a digital-led marketing mix is one that finds the 'sweet spot' that weaves together traditional and digital forms of marketing, but with the latter type initiatives dominating the formula.
Now if you're a business owner or company exec questioning the need to adopt digital marketing—perhaps you believe that your products and services are targeted towards an older clientele that's much less digital-savvy than their younger counterparts, or that the nature of your enterprise doesn't need a shiny, new makeover—be advised that this is risky thinking.
If brands must learn one and one lesson only from the pandemic, it's that all businesses can benefit from a strong, recognizable online presence regardless of industry and customer profile. This is due to Filipinos quickly adapting to a more digital lifestyle. In 2020, there was an impressive growth of 37% in Internet users using e-commerce for the first time, with 41% of them coming from Metro Manila and 59% from outside NCR.
Living in isolation and working remotely has made online purchasing the standard, and experts predict that this is one aspect of our new normal that consumers will want to retain long after COVID-19 has come and gone. Never before have consumers experienced this degree of convenience combined with variety and accessibility. Now that they're able to canvas for the best options available in the market with a few swipes or clicks (and without having to step foot in a physical store), a solid digital-led marketing mix is a brand's best bet to make it to the top of search results and customer review pages.
Indeed, the shift to a digital-led marketing mix will be a journey. As in all things marketing and advertising, investing in research and being open to the trial-and-error process is at the core of figuring out how digital marketing can work for you. However, it's not entirely a guessing game as there are basics to focus on when selecting the right digital marketing tools or methods to adopt.
Consider the following.
Who exactly are your customers? Knowing who they are provides you with information on where to find them online, what kinds of content they interact with most, and the actions they take before making a purchase.
What is your budget? Know that there are some digital marketing tools that are more likely to yield higher/ lower ROI than others.
What are your goals or KPIs? This again dictates the suitability of marketing tools you will be spending on and the extent to which you want to develop them.
These considerations are key in your marketing strategy – whether you're using the traditional mix or now developing a digital-led one.
Building Your Basic Digital-Led Marketing Toolkit
Once you've zeroed in on the answers to those questions above, you can better navigate the digital marketing landscape. There are a handful basic strategies to master before competing in the bigger arena of digital marketing, outlined here.
1. Always return to content marketing
Content marketing is the foundation of all marketing strategies, traditional and digital. It covers all efforts to create and share relevant content in various forms with the goal of retaining and attracting customers.
2. Optimize your website for a smooth user experience
When searching for your products and services online, customers are likely to enter keywords on Google, and results will lead them to a website. This will often be customers' first online experience of your brand. A website that is well-designed, easy to use, and (most importantly!) fast-loading will add credibility to your brand and encourage them to seek you out on other platforms. Additionally, optimize your website for mobile; a good website should have a phone-friendly version.
3. Master SEO and SEM tactics
Search engine optimization (SEO) and search engine marketing (SEM) are at the core of your digital-led strategy. SEO tactics are used to direct customers that find your brand in search engine results to your actual website or webpage. On the other hand, SEM strategies make you more visible in search engine results. Consider your SEO as the foundation, one that you need to strengthen over and over again.
4. Maximize influencer reach
Influencers continue to have a place in digital marketing. Mainly, this is because they provide a face to your brand. You are no longer just an inaccessible or foreign business with influencer marketing, but an actual person that is relatable to, or aspirational for, customers.
5. Create a Google Business Profile
This is free and incredibly easy to set up. A Google Business Profile gives customers everything they need to know about you in one glance, with just one click or tap. When they Google your brand, everything from your opening hours, contact details, address, and more are provided.
6. Take advantage of native ad platforms
Good old-fashioned native ads are still in circulation. There is still value in designing your ad content to seamlessly fit in with organic content on websites or on social media.
Strengthening an Existing Digital-Led Marketing Mix
More experienced players in the world of digital marketing may benefit from these more advanced tips to enhance an existing digital-led marketing mix.
1. Incorporate machine learning tech
Artificial intelligence and machine learning capabilities are no longer relegated to science fiction. A simple example is the use of chatbots. Bigger brands that manage heavy online traffic from customer queries can make full use of these technologies by developing chatbots. Instead of having an FAQ page for example, chatbots can directly respond to customers, providing them with real-time, humanized interactions.
2. Study your web analytics closely
Web analytics have evolved from simply providing data on how long a customer spends on a webpage or the difference in clicking behavior between men and women. There are many tools you can invest in that generate more in-depth reports. And beyond that, there are professionals trained to monitor, analyze, and spot areas of opportunity as they occur in the present. Having suitable web analytics software and dedicating an individual or staff to use it is a powerful combination.
3. Invest in competitor tracking
In relation to studying web analytics, there are methods to track competitor online activity. You can get a better look of what's been working for them and, of course, determine how to build on this to your advantage.
Final Tips on Making Your Brand a Digital Champion 
Regardless of how far your brand is on its journey towards shifting to a digital-led marketing mix, these are overarching tips to keep in mind.
1. Make content share-worthy
Your digital marketing content must make customers want to tell or show their friends and family about what they just read or watched. Don't stop at design, star power, or visibility; create content with a story, emotion, and high shareability.
2. Exude authenticity
Customers are intelligent and intuitive; they can sense a brand's genuineness in a marketing campaign, and the slightest whiff of insincerity can have dire consequences. You won't only miss the chance to gain new customers, but you may also risk getting publicly called out and having a lack of authenticity forever associated with your brand awareness.
3. Encourage action
Devise ways to improve conversion rate. This is the process of successfully getting customers to find content on your website or webpage, and then performing a desired action—such as finding the product they're looking for, encouraging them to add it to their cart, and ultimately, getting them to proceed to check out and payment.
The importance of shifting to a digital-led marketing mix as soon as possible cannot be overemphasized. As of January this year, Google reported that it now manages over 3.5 million searches for products and services on a daily basis. Additionally, businesses that now execute marketing campaigns that are a mix of traditional and digital strategies have enjoyed a whopping 287% in conversion rate. The questions to ask now are: How do you beat the hundreds of brands fighting for a spot in that ocean of results, and is a 287% increase in potential online sales something you can pass on?
The only way to enjoy these covetable brand-growing results is by employing a digital-led marketing mix. Digital is the present, and it certainly is the future. Brands that don't take this seriously are sure to become relics of the past.
In conclusion, study your brand, get to know your customers, identify clear goals, and finally, bring this information to a digital marketing professional to get started on your digital marketing journey. A conversation with an expert is not only helpful for newcomers in the digital marketing scene, but for those that wish to level up their digital initiatives, too. Make sure to work with certified digital marketers as they can provide you with the most personalized, best-fitting, and data-driven advice that brings you the results you want.