Discover What 2022 Brings And Use as Leverage for your Digital Marketing Strategies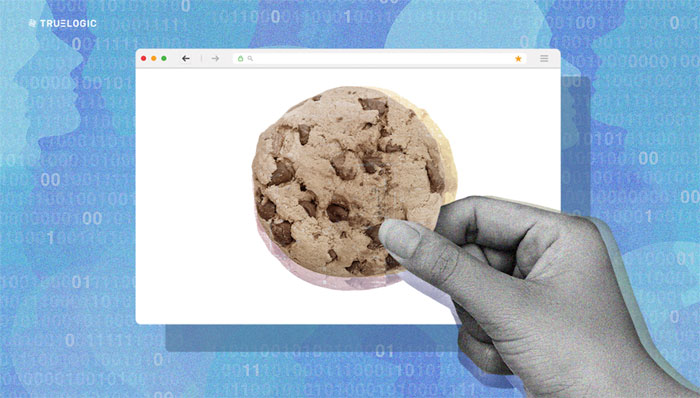 Keeping up with all of the moving parts of digital marketing can be a task. From SEO to PPC, platforms, tools, and best practices the digital landscape is changing constantly as new technologies, techniques and algorithms become available.
Everyone can agree that what worked the last few years may not work the same way in 2022, and to get the best possible results for your business is to stay on top of these trends. As new year comes and tech continues to change rapidly, it's a good time to take the opportunity to dive into the digital marketing trends that will be more evident in 2022.
According to Google, cookie tracking will end in early 2022 and it can potentially be bad news.
Tracking users across the web is essential to many advertisers and businesses. However, user privacy concerns have become increasingly important to more Internet users. With the implementation of EU'S General Data Protection Regulation (GDPR), consumers are more aware of the importance of safeguarding their online privacy and security. While there is an option for consumers to choose to opt out from third-party cookies and tracking, digital advertisers are looking for ways to change their tactics.
One of which is the implementation of the first-party data or even zero-party data collection to gather information about the consumers and provide relevant advertising to facilitate sales online.
Focusing on Zero-party data, this has been gaining momentum as data given directly by the consumer to a brand thru survey, gamification, or online consumer/brand interaction.
People are taking more steps than before to protect their privacy online, with 73% saying they use online services which promise high data protection, such as encrypted emails and privacy-protecting search engines. At the same time, data is needed to provide consumers with useful information and relevant content. It helps shape meaningful and memorable messaging that makes online experiences better, enabling marketers to reach the right customers and meet their expectations.
In 2022, marketers will need to focus on building a customer-centered data protection. That means rethinking methods for measuring and reaching audiences, so people feel in control and able to manage the data they share.  Because it takes time to build trust, marketers can start by being open and honest about the purpose of collecting personal information, and giving them the option to opt in or not.
Own Your Audiences
Reaching your audience on a platform where fewer distractions can increase one's reach. The attention span of most consumers today is similar to a goldfish and saturating the market with more content is not helping. In addition to that, there are a lot of metrics and dependent factors in today's algorithms that affect the delivery of the message, increasing the chance to be heard over all of the marketing noise.
With all the changes in the digital landscape, people will be more selective about what they purchase as their level of expectations will increase.
The pandemic has highlighted structural inequalities. In the midst of this, people's expectations are growing for brands to take a more open approach to diversity, equity, and inclusion. To be recognized as a true representative, it is important to understand the many identities that matter to people in the market and get hyper-local with messaging efforts.
This means acknowledging that people's identities are intersectional. Each person has their own unique experiences of discrimination and oppression, and must be considered that everything and anything can marginalize people. And this can overlap: people are not defined by a single characteristic. They are more likely to connect with your brand if they see themselves reflected in a nuanced way. Not the assumption of their identity, but their concrete and nuanced experiences and perspectives.
For an evolved approach in 2022, start by researching what identity means in the market. Then incorporate these learnings into every stage of the creative process, including updating the language and designs you use. Build campaigns that are representative and accessible. And know that people change and evolve as new experiences, needs, and interests emerge. Diversity, equity, and inclusion in marketing is an ongoing process.
Simplicity is King
Content is no longer king. There are hundreds and thousands of content on the Internet but what matters most is relevance and quality.
Consumers have become more interested in high-quality and unique content. But because the amount of information you can find on the Internet is endless, it has become more important to deliver high-quality, unique content.
Working on longer and more educational content through blog posts and articles is an excellent tool for strong SEO and thought-leadership. Before, there is a need to post every day to maintain brand recall. Today, there is more focus on providing higher quality content but posting less frequently. A word of caution, be sure that whatever is offered is relevant, engaging, and beneficial.
Conversational Marketing
In 2022, everyone will be a storyteller. Even brands need to deliver their message in a way that tells stories about their products or services.
Consumers don't want to hear how fantastic the product or service is. What they want to know is the story about the time it helped to solve a specific problem or the journey of how people use and enjoy the product.  Keep in mind that what is often missing nowadays is relatability: a real-life display of the advantages that the product has.
To stand out in 2022, brands should be more intentional about communicating their value and authentic purpose. Create messages and experiences that are true to the brand and relevant to people, reflecting their needs. In this context, relevance is as important as reach.
By leaning into brand purpose and expressing value in a way that is authentic and consistent, brands can connect meaningfully with audiences and drive business results.
So in 2022, focus on value and authentic purpose. This will create brand differentiation within the saturated online purchase journey.
Adopt Automation
Adding marketing automation into digital marketing strategy will make it more efficient and effective by automating workflows and spending less time on repetitive tasks.
The "one size fits all" approach stopped working a long time ago, and it's high time to look at segmenting different strategies, content, and sizes based on the audience you have.
Zero-Click Searches
When you have a question, you type your question into Google and click on the article that best answers your question or gives you the information you need. Sometimes though, the answer is suggested to you in a paragraph at the top of the result page.
These boxes, called Position Zero in search engine results, often come with an image and all the information being searched for is displayed in an easy to distinguish box, providing the needed answer without needing to click on an article link.
Think about how you can update your page titles to indicate what searchers will get when visiting your site. Being the subject of a zero-click search means it's halfway there and people are interested in what the message is.
The next step is to attract them to the site for more of what it has to offer!
Embrace Localized SEO
For businesses that operate on a local level, Google My Business listing provides valuable information and helps establish its geographical location. Having a geographically defined service area with Google My Business listing aids in showing up for "near me" searches.
It also lets customers learn more about the business within Google Search results. At a glance, a potential customer can see your open hours, address, and star rating left by other users. Also, posting products and sales that show up on your search listing can also be helpful.
McKinsey research shows that 45% of Chief Financial Officers (CFOs) have declined, or not fully funded, a marketing proposal because it didn't demonstrate a clear line to value. To successfully navigate this, there should be a single measurement owner within every brand to support an end-to-end approach.
And the "Swiss cheese model" can help tie measurement efforts back to business value, by using several layers to get the best possible answer. For example, video ads may not drive immediate conversions, but if done well, they will likely get a customer to consider your offering. When they search online, your brand will be on their radar and they will be more likely to buy it. If you measure these efforts independently, one will be a massive expense while the other will look overly successful. Either way, the CFO will always look for the quantifiable option-which is the latter.
Voice & Visual Search
Voice-activated digital assistants continue to be huge sellers. The popularity of voice search both at home and on smart phones has led to one of the most significant shifts in using keywords.
When writing content, choose the keywords based on the questions people may ask when using Siri or Alexa. This can increase visibility, and this digital marketing trend shows no sign of slowing down.
On the other side of the spectrum, users can now upload an image and get information about an item just from a picture. If they're uploading a plant photo, the search returns species information, while a landmark image will return historical data.
When a user searches for a product, it returns similar products and where to buy them. Google Lens, Pinterest Lens, and related search tools turn a user's camera into a search bar.
To do this,  you can add high-quality images and tag them with descriptive keywords. For voice search create more informative content, choose keywords based on the questions people may ask when using Siri or Alexa.
Expand on Online Reviews
Online reviews can make or break a business's ability to attract new customers or clients. Building credibility over the competition and showcasing 5-star services or product by word of mouth keep people coming back. While any company can talk up its own products or services, other consumers can provide real, unbiased reviews.
The most useful review for a business to receive is through Google Business. These are the most trusted sources, they're the most visible, and the Google Business listing lets people call or visit the website.
Utilize Influencer Marketing
An influencer is someone that people trust in a specific field, such as professional athletes, celebrities, and even successful dog trainers can be influencers. These are people who have a following online to promote their business, services, or message. Influencer marketing is tapping into these communities that are often large, active, and very loyal to the influencer they follow.
For influencer marketing to be effective, it doesn't always need to work with a huge star or local hero. Search for people with growing audiences on new platforms, and notice how they interact with their followers. Having a small but dedicated audience is more beneficial for marketing purposes than having a large but disconnected audience.
Create Mobile-First Websites
With the prevalence of smartphones for the majority of our internet browsing, more websites are created with a mobile-first design. This doesn't mean desktop usage is dead or how your site displays on a desktop view is not an issue. This simply means that when the website is being designed, it's mapped out on the smallest screen first to deliver the best experience to mobile users while including features designed to improve mobile use.
This can consist of touchscreen-friendly navigation, streamlined navigation menus, less text-heavy content, and functions like collapsible menus. The website will still work correctly on desktops and large screens, but the user experience is tailored to mobile users.
You will benefit from fast page loading, improved SERP, mobile integrative features like voice detection or camera use, and an overall improved user experience to help increase conversions.
When COVID first hit virtual events rose in popularity to fill the gap and succeeded quite nicely. Yet, even though life is getting back to normal little by little, marketers need to be aware that not all their current or potential customers are ready for the shift back. Some of them got used to virtual events but found they preferred them and wanted to keep attending them. In other words, marketing professionals now have two different audiences to attend to, both equally important.
Not only businesses have jumped on this wagon, but business schools were the first to adapt quickly to the worldwide changes that have been happening in the past couple of years. By using up-and-coming immersive technologies in addition to live streaming options and high-tech tools, they were able to support the needs of international students and adapt their activities as well as learning programs with their hybrid approach.
Artificial Intelligence is not only changing the future of digital marketing but also shaping it. As AI is becoming more accessible, using it as a tool in 2022 to analyze data, predict trends, and enhance a business' quality is key and digital marketers need to embrace a more customer-centric approach and transform the marketing model.
With AI technology, marketers can spot trends and predict them for their long-term goals. They can then make decisions based on these facts, how to allocate their budgets and who they should target which allows businesses to produce smarter, more targeted advertisements as well.
Use Gamification
Gamification is an emerging digital marketing trend that incorporates game features into a website. This is a bit of an oversimplification, but all the things that make games engaging, addictive, and fun are now being used as marketing strategies for businesses to increase customer loyalty, brand awareness, and sales.
A captivating experience taps into a player's emotions and easily demonstrates the best activities an audience can complete that make an impact on mutually shared goals.
Experience Interactive Content
Brands want to connect with consumers on an emotional and visceral level. The word visceral relates to deep feelings, and advances in technology can let you tap into those feelings by creating virtual and augmented reality experiences.
AR and VR are providing digital marketers a way to take users through an interactive journey by experiencing a product or brand in a personal space. Tour museums, see how products are made, and even examine and interact with products all from your home.  The connection from the brand to the consumer is elevated.
The world of shopping has changed. Global e-commerce sales grew by nearly 30% last year and new ways have emerged to make online content more "shoppable". People can now buy products directly from social posts, when tuning into favorite shows, and while watching YouTube content on connected TVs.
Storytelling is key to creating content that people want to shop from. Effective shoppable creatives can be anchored in the ABCD framework:
Attraction: Hook and sustain people with an immersive story
Branding: see and hear the brand
Connection: Help people think and feel something
Direction: Ask them to take action
Research shows that ads with ABCD drivers are likely to see a 30% lift in short-term sales.
Working on marketing campaigns for 2022, consider how it can make the content story-driven to make it more shoppable. Make sure it stays true to the brand and what it claims. It can express brand identity while optimizing the effectiveness of the campaign and creatives.
The vast majority of people say sustainability is more top of mind now than it was before the pandemic. And people expect brands to lead the way to make sustainability more manageable in their daily lives. Individuals already have so much to consider when making purchases, they don't want another level of research related to sustainability.
Brands can make this process effortless by incorporating sustainability benefits into choices people are already making and marketers can show people how their business is solving everyday sustainability problems, such as reducing the waste created by increased shopping deliveries and returns. People are very conscious of this, there is even a rising trend on YouTube where people watch return pallet 'unboxing' videos.
Provide User-Generated Content (UGC)
User-generated content is gold and helps build trust with the audience. It can help increase the brand's search rankings, credibility, and overall engagement. Over 80% of consumer's purchase decisions are influenced by peer social media posts.
By leveraging the fans' content, you can create meaningful relationships that foster long-term engagement. Find this content by searching the brand on social channels or asking for users to participate and provide content through hashtags.
When appropriately moderated, user-generated content can be a powerful tool for the website both for SEO and for user experience. User-generated content (UGC) doesn't have to be complicated or intensive; it can simply be a user review on a product on the e-commerce site, a comment on a blog article, or a Q&A section where people can ask questions and get the answers they need.
The Bottom Line
2022 will bring in some fundamental changes to the way to market. The death of the cookie is a big deal to the digital advertising that many businesses have been heavily relying on. What will become of the traditional remarketing tactics? What kind of new applications will aid marketers to capture their audience and be ever-present.
Even though what impact it will bring is unclear, one thing is certain consumers will continue becoming more demanding and this is why it's best to start adapting alternative advertising methods. Continue to experiment, measure, and ensure that new technology is always considered.
The Digital Marketing industry can be considered 2020 as Filipinos are known to be early technology adopters, with 81% of 18 to 24-year-olds already online. However, only 12% of those 55 years and older are able to access the Internet, which poses an opportunity for growth in this segment. Older people are beginning to show new habits and are overcoming their inhibitions toward purchasing online.
As digital marketers don't have to disregard the playbook out the window, adoption is key to next year. Brands and digital marketing companies need better synergy between different strategies, instead of the more traditional way of having it work in silos.
——————————————————————–
Also, you might want to check these new materials:
https://link.truelogic.com.ph/DMPhilippines2021
https://link.truelogic.com.ph/SEOChecklist2022