Content Marketing: Look Beyond The Written Word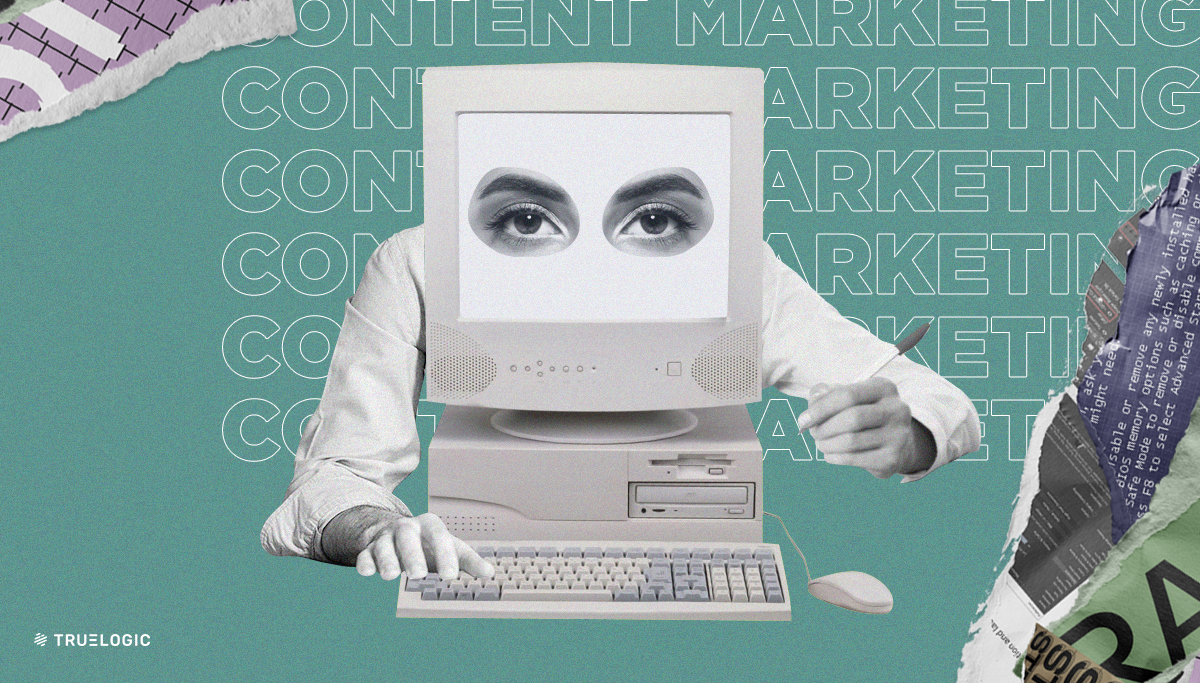 Content Marketing is one of the most important cornerstones of a successful digital marketing strategy.
Without it, you cannot populate a website; create posts for social media; or send email to loyal subscribers looking for interesting updates.
But there's oftentimes a misconception that content is quite limited – when in fact, content offers a whole realm of possibilities.
In 2021, an estimated 1.134 exabytes (1.134 trillion megabytes) of data were being consumed daily by 4.66 billion active Internet users. That includes you – and everyone who was consuming content in front of a screen, whether that was a TV, tablet, laptop, or phone.
Can you imagine what that means for content creators who want to stand out from their competitors – especially now?
So what can content marketing do – and how can you use it better in your digital campaigns?
Generate Brand Awareness 
Brand awareness campaigns take many forms. There's your corporate branding – your company logo, colors, imagery, and your tagline. If you aim to create awareness for a cold audience who has never heard of you, then there are Google Ads and social media campaigns for you to run.
Pay per click (PPC) ad campaigns are a short, impactful type of content marketing that helps people become aware of you now, whether they were in search of you or not.
This is the kind of content that can do three things: make strong first impressions; reinforce impressions that you had of them before; or maybe even debunk prior impressions that maybe weren't so positive.
Short ad content isn't the only way to generate first impressions. You can make corporate videos and place them on your website, or any social media account that you manage. They can be as short or as long as the platform allows.
This kind of content marketing activity isn't that different from the brand activation campaigns you previously would have set up at an event, or at a mall, or at a trade show.
It's essentially the same thing; now it just happens to be on the Internet.
Grow Audiences 
Content that's delivered consistently (and persistently) over any platform grows a community of listeners, viewers – and hopefully turns them into fans and advocates.
Content delivered across a set of different channels puts people into the habit of listening to what you have to say.
One of the most important activities behind growing audiences is interacting with them – so your goal is to engage with your audiences if you want more people to hear you.
People who enjoy interacting with your content will share it with others. So content that engages with audiences drives and grows traffic; if you are good with content, this user audience can turn into real customers.
Generate Leads 
Content marketing has a purpose. It is meant to help you do business, whether it's a consumer audience, or a trade audience you are talking to.
Content marketing is especially valuable for B2Bs.
Acquiring the services of a B2B, whether it's a digital marketing agency, an SaaS, or a bricks-to-clicks business, isn't something you do right off the shelf.
Good B2Bs have to create lead generation opportunities for multiple touchpoints with a potential client, and demonstrate the virtues of their business every time they make contact.
Prospects want to know if others were happy working with you, so you need to produce testimonial content, or release a series of case studies explaining what you did to make your customers happy.
If these same prospects want to understand how your business thinks and operates, and can showcase original thinking of its own, then it's time to bring out guides, manuals, e-books, or white papers for them to see.
Adapt to New Digital Consumption Habits 
Social distancing has really changed the way people look for information, as well as the way they want to consume it.
Many new formats took off in the early months of 2020, when the lockdown made everyone feel cooped up and created a desire for instant, relatable connections.
This is what gave social audio platforms like Clubhouse and Twitter Spaces the opportunity to take off. Social audio fans can choose what channels they like to listen to; calendar upcoming activities; participate in the conversation, or simply listen.
And just like audiences have gotten used to video on demand, they now seek educational audio content on demand, which you can find on podcasts distributed on platforms like Spotify, Google, or Apple Podcasts – to name a few.
Integrate more Video Into Your Marketing
And since we're on the subject of video, one of the biggest changes in social media during the pandemic was the introduction or improvement of multiple video formats across platforms.
Going Live 
Ready for a podcast, a talk, a short concert, or webinar? You can go live on major sites like YouTube, Instagram, Facebook, Kumu, and now even on LinkedIn.
Long, Short, Ephemeral video
Instagram already had Instagram Live, Instagram Stories, and IGTV when it launched its 30-seconder format, Instagram Reels, in August 2020.
The difference between IG Stories and Reels is that Stories is still an ephemeral format that disappears in 24 hours. Reels can be added to your Feed and will remain visible until you archive it.
Twitter tried launching Twitter Fleets – its answer to Instagram Stories – but retired it quickly.
TikTok seems to be outrunning the competition – experimenting with longer and longer video formats for its users. From 30 seconds, videos went up to 3 minutes, and if predictions are correct, up to 5 minutes will soon become the standard.
Previously, it seemed like explainer-type, potential lead generation videos were not possible on TikTok. Now it looks like they are. Even B2Bs can get onto TikTok if they want.
Augmented Reality / 360° / Animation
Snapchat encourages its users to experiment with Augmented Reality (AR) filters and backgrounds that are appealing to its younger audiences.
If you're a bit more DIY and production-savvy, you can also attempt 360-degree videos using a GoPro or other 360-degree cameras.
Another possible direction is animation. To save on live actors and production costs, more and more companies are experimenting more with animated videos and voice-over storytelling.
Stretch the Value of Your Content  
You won't run out of content options. Beyond written content and images, there's live video, animation, and audio to help you build out your content asset library.
Don't forget to repurpose and calendar your content to extract the most value out of it. Create infographics, text and video excerpts, GIFs, teaser videos – and most importantly, use your content pieces as the jump-off point to build more content.
It will also mean that your content marketing creation team will soon have to have a wider set of skills than ever before. You'll need content writers, script writers, broadcast producers, researchers, and editors.
Now's the time to start building that kind of team – or gain access to one; not later.