6 Ways You Can Use Social Proof To Boost Business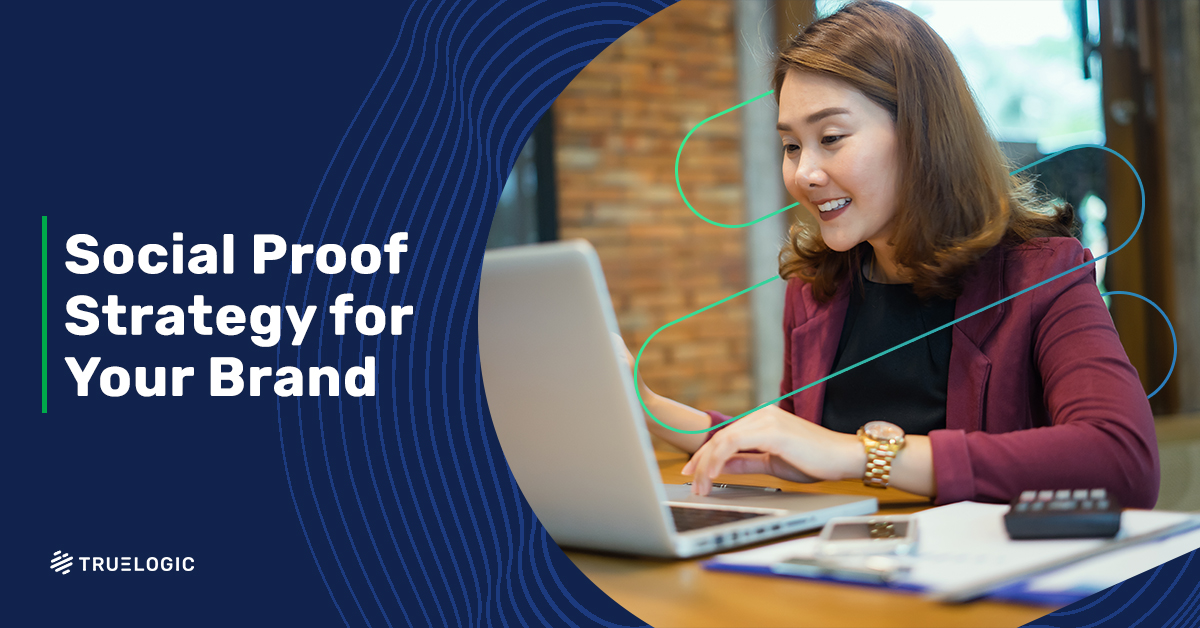 In today's digital world, if social media serves as the online landscape for where billions of people across the world gather to engage with brands and businesses, then can you imagine how social proof serves to provide a driving force for any business to successfully convert a user?
It can be the most powerful communications tool at our disposal, and it's only getting more influential – which is why businesses need to start leveraging it to boost their bottom line.
Especially now that selling on digital – whether on your own website or an eCommerce platform – feels so social, using social proof as a core element to your digital marketing efforts, from the top all the way down to the bottom of your sales funnel, isn't too far-fetched. That said, its effectiveness remains to be dependent on a range of factors.
In this article, let's navigate the different ways we can maximize the power of social proof to help your brand and business, whether B2B or B2C, reach its objectives.
But what exactly is "social proof," and what does it even mean?
The key principle of social proof, a term coined in 1984 by business professor Robert Cialdini, theorized that people are often persuaded to do something that's been done by others. It increases brand or product credibility, creates trust, and influences others to do something they witness in a social setting.
Social proof as a theory posits the psychological phenomenon wherein people conform to the actions of others in order to feel like they fit in. It's basically "Monkey see, monkey do." And it's still incredibly effective in marketing and eCommerce.
What is Social Proof in Digital Marketing?
Digital marketing is the process of using online channels like your website or social media pages to promote or market products and services. And social proof is a digital marketing technique that can be used to increase conversions and sales.
It's a simple concept, really. If other people are doing it, it must be good, right? That's the power of social media. We're constantly seeing what other people are doing, and we're more likely to do things that we see others doing.
Well, that's the premise.
So, what's an example of social proof in digital marketing?
Let's say you're looking for a new pair of shoes. You go to your favorite online store and find the perfect pair. But before you click "Add to cart," you see that there are over 1,069 reviews and they're all 5-star ratings.
You then think to yourself, "Nice." Basically, the reviews act as social proof and increase the perceived value of the product. And you have to admit how they also increase your chances of buying the product, because you feel more confident about the transaction.
In digital marketing, a brand can choose to leverage these reviews according to their target buyers as part of their social media marketing campaign. How so?
Via Facebook marketing, a brand or business page can create posts and share blogs featuring their customers, using the reviews as captions to promote a product or service, and effectively targeting their ideal audiences.
The Influence of Social Proof on a Business
Simply put, social proof is important because it works. People are more likely to buy something if they see that other people have bought it. And in most cases, they're also more likely to buy it if they see that other people like it.
It's a way to increase conversions by pre-selling the product or service. And it's also a way to build trust with potential customers.
For B2B businesses, social proof can be used to influence leads and boost sales. While for B2C businesses, social proof can be leveraged for conversions.
Its influence on a business or brand cannot be denied – especially in today's online social spheres, where it can be easy to trigger users or "netizens" who come from a wide spectrum of ideologies. Social proof can drive action and it's a must that brands be aware of this.
Here's an example of social proof in the real world:
As a digital marketing agency that has had the opportunity to work with thousands of clients, we're fortunate to have clients who are willing to share their experiences with us – which we have published as case studies – concrete evidence of how our SEO, PPC, and social media services have helped make an impact on our clients' business.
Looking at Social Proof in eCommerce Today
How impactful is social media for local businesses and the eCommerce industry?
The easy answer to this is: A lot.
In fact, spending time on social media has the power to influence buyer behavior, including what they buy and where they buy it. One out of every three Facebook users, for instance, have purchased something online through the platform in 2021.
Furthermore, per Search Engine Watch, more than half of social media users are reported to use the platform to research on products and services that they intend to buy. And a whopping 71% of these social media users are more likely to convert based on social media referrals.
Another study, this one by BrightLocal, found that 98% of consumers read online reviews – so, you know what that means if your page has yet to have at least one real review? An immediate disadvantage.
These studies and statistics show the power of social proof and its ability to influence buyer behavior.
How to Leverage Social Proof for Your Business
When it comes to digital marketing, social proof is an incredibly effective tool. It can help increase conversions and sales, and it can also help build trust with potential customers.
But for businesses, social proof is more than just a tool. It offers undeniable potential to be considered an essential part of their marketing strategy.
Here are a few tips for executing social proof marketing effectively:
Highlight Online Reviews as Social Proof
We all read customer reviews. In fact, here's a statistic on social proof: A Trustpilot survey in 2020 showed 89 percent of online consumers seek reviews on the Internet before making a purchase.
For B2Bs and B2Cs, this means finding ways to collect reviews about your business and putting them in prominent locations where customers can find them.
The easiest one to build – and now one of the most important – is the review section of your Google My Business profile, which is a first page result for branded search results. Encourage people to leave reviews, especially if you know they were happy with your performance. Take advantage of the free mileage from satisfied customers.
Other places are websites like Yelp, your Facebook page, as well as your online seller pages on Amazon, Lazada, Shopee, Zalora, and other e-commerce platforms.
Here are three tips on how your business can leverage online reviews:
Use a review tracking tool to monitor what people are saying about your business online. This will help you quickly address any negative reviews and take advantage of any positive ones.
Respond to all reviews, both positive and negative. This shows that you care about your customers and are willing to listen to feedback.
Use positive reviews in your marketing material. This can be in the form of testimonials, social media posts, or even as part of your website copy.
Showcase Client Testimonials
B2Bs have a shot at getting a boost from positive client feedback.
Are you at the midway point with a client, or at an evaluation period? If this client is getting good results from you, it's time to encourage them to share their experience with you – and the rest of the world.
You can create posts on social media (Facebook, Instagram, LinkedIn, or Twitter) quoting your business contacts. Better yet, dedicate an area of your business service pages on your website to demonstrate proof you've delivered good work.
Client testimonials aren't exclusive to B2B brands either; B2Cs can also use them in their marketing. User-generated content (UGC) is a powerful form of social proof, and testimonials are a great way to collect it.
If you have happy customers, reach out to them and ask if they'd be willing to leave a review or testimonial. You can even offer an incentive, like a discount on their next purchase.
Be sure to make it easy for them to leave a review or testimonial by providing a link to your Google My Business profile, Yelp page, or other relevant platforms.
Here are three tried-and-tested ways your brand can make the most of client testimonials:
Use customer testimonials in your marketing collateral, such as your website, brochures, and case studies.
Create social media posts featuring customer testimonials. Be sure to tag the customer in the post so they are more likely to share it with their own followers.
Include customer testimonials in email marketing campaigns. This is a great way to add social proof to your marketing messages and build trust with potential customers.
Brandish Business Badges Or Certifications = Increasing Legitimacy
If you own a B2B company that relies on meeting recognized industry standards, place your certification badges somewhere prominent on your website – typically next to, or underneath, your user testimonials.
Whether it's an ISO, TUV, IBM, Microsoft or Google certification, show them, and show them all. These badges signal your company's efforts to strive for excellence and quality. In certain industries, companies pitching for business get the additional boost when they send in their bids.
While for a B2C brand, business accreditations and awards work just as well. This is especially useful for luxury and high-end brands that trade on their reputation.
Here are three ways that a proof of expertise can help you increase profitability:
Improve customer confidence in your brand and product.
Help you win more business opportunities, as certifications can give you an edge over the competition.
Increase employee morale, as they feel proud to work for a certified company.
Choose the Right Company Logos
A variation on the user testimonial, company logos will give your business lift in terms of prestige and work delivered.
It's a quick, visual, and memorable way to help you stand out from your competitors, who may not have the portfolio you have built for yourself. It gives people checking out your business an idea of what verticals you serve (and might include theirs).
This tactic is commonly used on the homepages of B2B websites. But it can also be used in other marketing materials such as proposal templates and business presentations.
There are a few things to keep in mind when using this social proof tactic:
Use high-resolution images of the logos to avoid pixelation.
Place the logos in a visually appealing way on your webpages and marketing materials.
If possible, link the logos to case studies or testimonials from those companies so that potential customers can learn more about your work.
Consider Celebrity Endorsements with Care
Well, you will have to pay to get a celebrity to become a brand ambassador for your company, but the investment is worth it if this personality embodies a lot of qualities your company stands for.
The celebrity will have the clout and online/offline reach to deliver a range of messages for your brand, interact with members of your company, or users of your product.
It also helps to consider how a celebrity's brand serves as a social proof of persuasion – a local movie actor or TV show host with a wholesome brand will usually be chosen to endorse products for the family, while a sexy female celebrity will often be tapped to endorse local alcohol brands. And while this dated mode of targeting stereotypical audiences is still being used by present-day businesses, it just goes to show that celebrity endorsements still work.
Here are three ways your online business can make the most of celebrity endorsements:
Use the celebrity's name and/or image in your website design, such as in the header or on the home page.
Create social media posts featuring the celebrity endorser. Be sure to tag the celebrity in the post so they are more likely to share it with their own followers.
Include the celebrity endorser in email marketing or paid media ad campaigns. This is a great way to add social proof to your marketing messages and build trust with potential customers.
Social Media Influencers
Influencer marketing has become the fastest-growing online customer acquisition method, according to a recent online survey from InfluencerMarketingHub.
Influencers have loyal niche market audiences who follow what they do and will consider what the influencer endorses, sometimes more convincingly than a top-level celebrity endorser.
Here are three ways you can incorporate social media influencers in your digital marketing strategy:
Identify where your target audience "hangs out" online and collaborate with influencers who have the reach that your strategy demands. Create different types of social media content, such as videos, image posts, and ads that offer value and are relevant to the your audience.
Create social media posts on your brand's page featuring the influencer and your product or service. Be sure to tag the influencer in the post for a boost in reach.
Invite an influencer to do a review or unboxing of your product on their YouTube channel or blog. This is a great way to get exposure for your product or service while also building trust with potential customers. Cross-posting this content on your own channels is a great way to amplify its reach.
Our recent Truelogic DX Webinar covered online influencer marketing and might be worth checking out.

Maximizing the Benefits of Social Proof for Your Brand
Social proof is an incredibly powerful marketing tactic that can be used in a variety of ways to help businesses achieve their goals. When used effectively, social proof can help increase brand awareness, build trust with potential customers, and drive sales.
Depending on your brand or organization's goals,  you can use one or more of the social proof tactics discussed in this article. Keep in mind that the most effective way to use social proof is to integrate it into your overall marketing strategy so that it becomes a natural part of how you do business.
Digital marketing has vastly changed the landscape of how businesses operate and social media in the Philippines has been at the forefront of this change. With over 3 billion people using social media platforms, it's no wonder that businesses are clamoring to get a piece of this pie.
As you can see, there are many ways you can use social proof to increase the profitability of your online business. By leveraging the power of testimonials, online reviews, social media influencers, and celebrity endorsements, you can boost your brand awareness and build trust with potential customers.
In summary, don't be afraid to adopt these social proof methods for your brand. Others who visit your website and those wanting to know you might see you in a different light.
After all, if others can see what you've done, they should too.
Get in touch with us today and let's take your brand to the next level.