On the Next Edition of Truelogic DX: Retail Omnichannel Strategy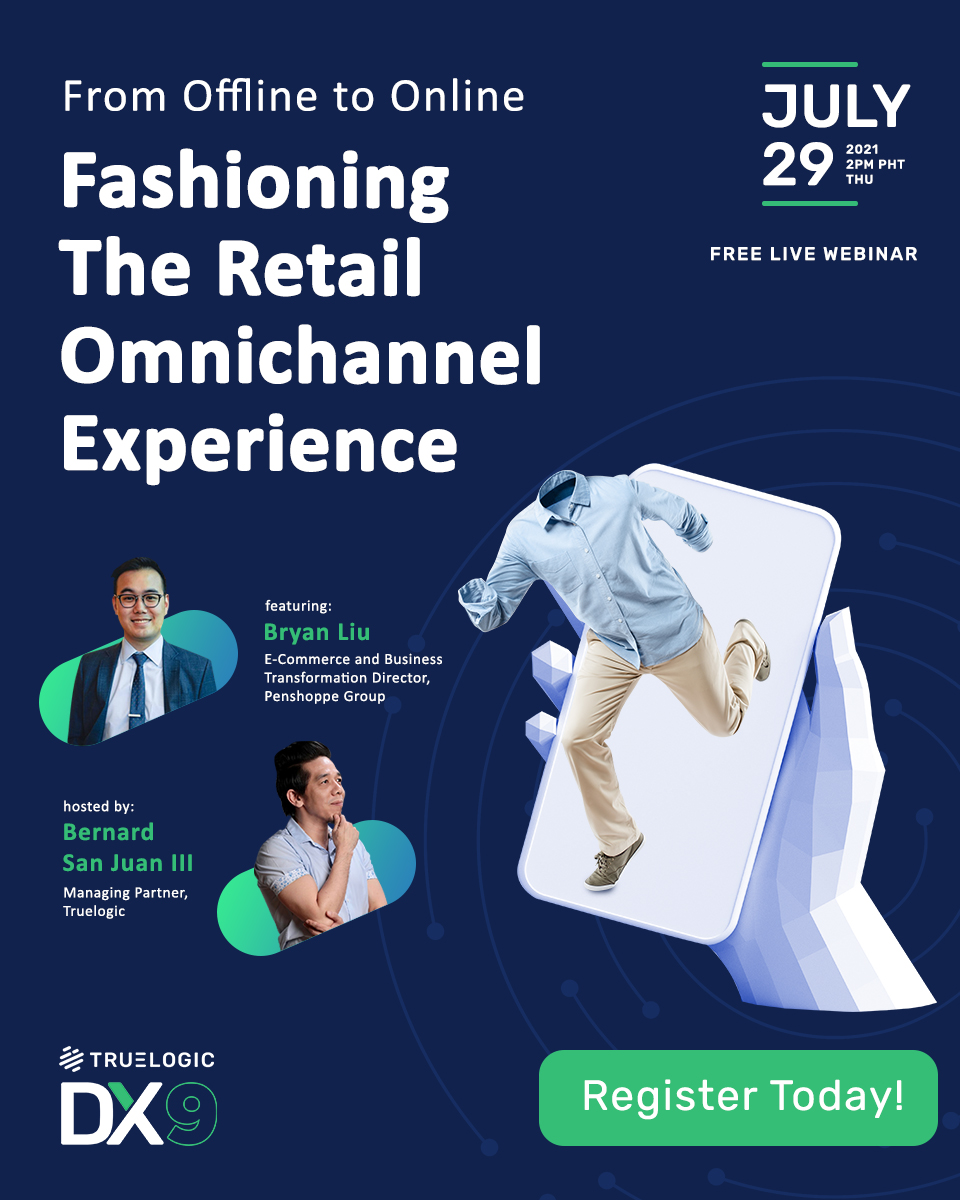 Going online was the only way for many businesses to survive the challenges of this pandemic. Many retail brands experimented and delivered brand new digital experiences for their customers.
Some of these brands discovered that they didn't just survive during this period. They saw the potential to thrive.
After successfully retaining old customers and gaining new ones, what comes next? What should brands do to maintain this connection as things slowly return to normal?
The answer might well be this: omnichannel. It's not a new concept, but for years it wasn't taken seriously, because it looks so logistically and technically complex.
Today, omnichannel deserves another look, especially if your brand wants to rise above the competition – and there is evidence to prove omnichannel does exactly that.
Want to know more?
Come and join us for Truelogic DX's 9th webinar, From Offline to Online: Fashioning the Retail Omnichannel Experience, which will take place on July 29, 2021 at 2PM PHT.  Although our case study discussion focuses on retail, there will be relevant insights for your business, whether you sell products or services, are B2B or B2C. Everyone is welcome!

Please register for this event by visiting our registration page. You can also visit the Truelogic DX page on our website to get more information on this event, review past webinar topics, or watch our past Truelogic DX replays.
You can also follow our regular updates on social media pages on Facebook and LinkedIn.