Next Up on Truelogic DX: A Webinar on Influencer Marketing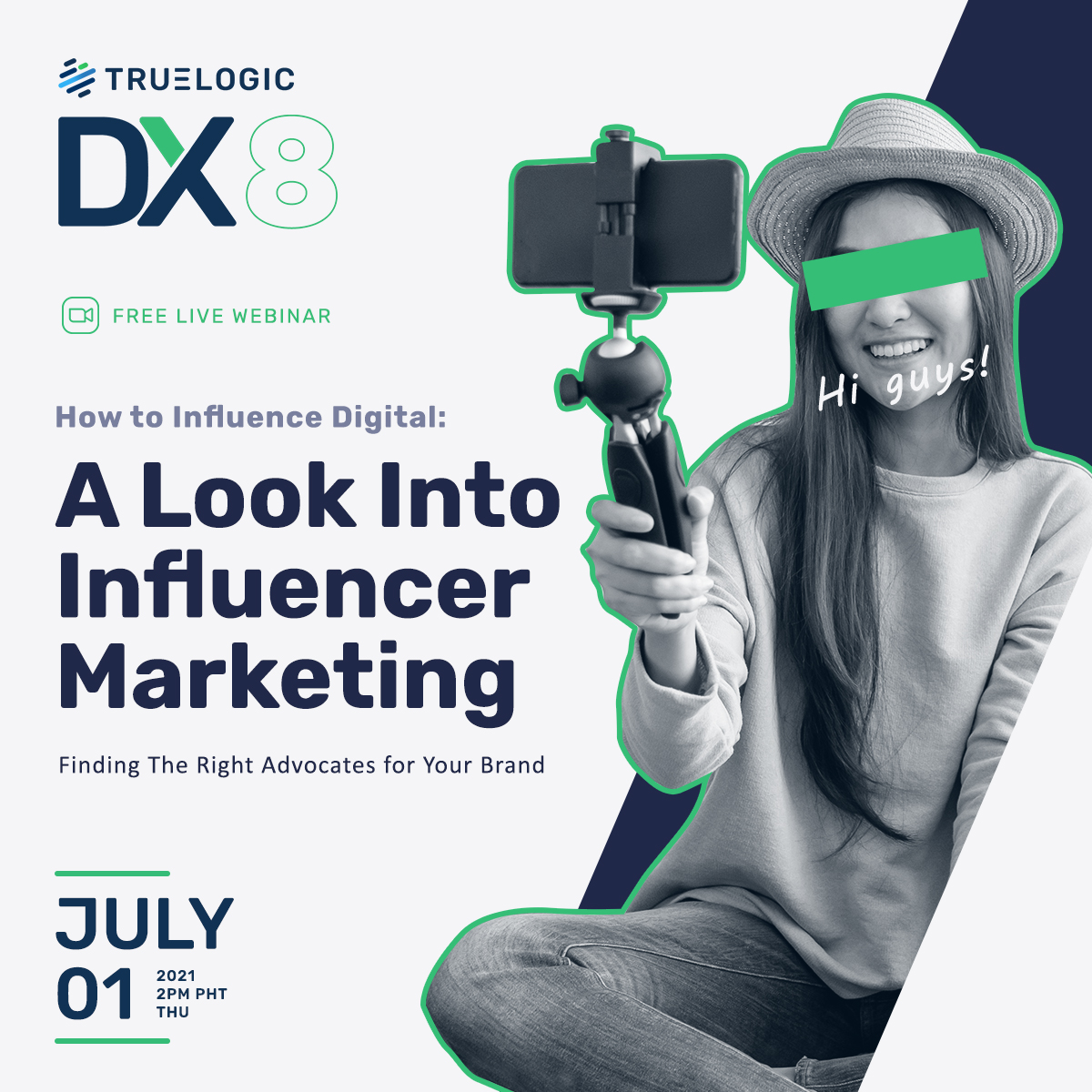 Brands who want to up their online game know influencer marketing can unlock new levels of interaction with their customers.
Marketers know that choosing the right messenger is often just as important as crafting the right message.
The problem is finding the right online influencer who can do it well.
How do you identify the right influencers for your brand? How do you talk to them and what metrics do you use to track and evaluate their effectiveness?
More importantly, how do they fit into your omnichannel marketing plans?
Find brand supporters who can turn into solid brand advocates and long term partners.
Sign up for Truelogic DX's 8th webinar, How to Influence Digital: A Look into Influencer Marketing. We'll help you identify who they are and guide you on how to make the right partnerships together with our special celebrity guest. Now that's entertainment! *wink*
Follow our social media pages on Facebook and LinkedIn to find out more about our upcoming event.
For more information, visit our Truelogic DX website page to view past webinar topics and watch the replays.