An Omnichannel Future for Retail (and Other Businesses)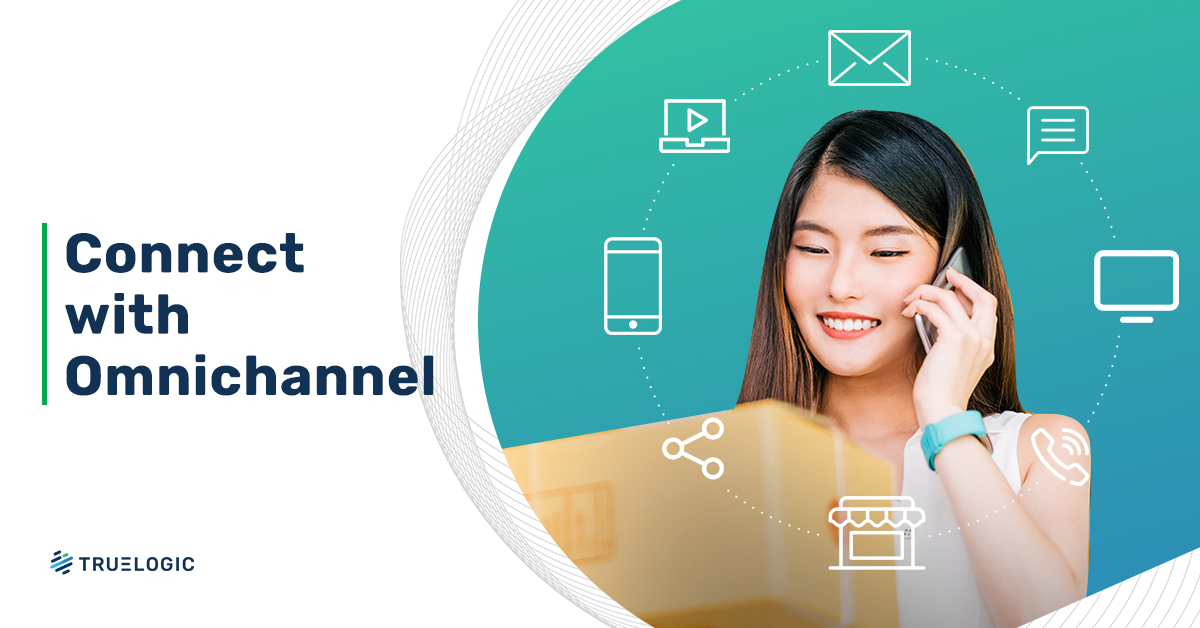 Amazon's Surprising Move
In 2018, Amazon, the world's largest e-commerce business, quietly began to open the first of 20 planned retail convenience stores under the brand Amazon Go.
Amazon had already launched a chain of physical bookstores, Amazon Books, in 2015. Two years later it acquired Whole Foods, a premium organic grocery store chain.
Observers were not surprised, because Jeff Bezos had announced his plan to go bricks and mortar in 2016. Still, why would a billion-dollar, purely online business, make such a counterintuitive move?
Natalie Berg, author of a business book on Amazon, suggested that Amazon saw the future of retail as "blended." Customers might like online over offline, or vice versa, but rarely do one without the other.
Berg also believed that going for physical stores would help Amazon get into fashion retail and curb shipping costs, including costly returns from dissatisfied customers.
Perhaps Amazon had foreseen something ahead of countless other brands that thrived in e-commerce. But it took the COVID-19 pandemic to reveal the extent of this potential.
Fast Forward to 2020 
The first two quarters of 2020 featured a steady stream of bad news about retail. Global brands collapsed during the pandemic and were forced to file for bankruptcy protection.
Neiman Marcus. JCPenney. J. Crew. GNC. Brooks Brothers.
In June 2020, European retail giant Inditex announced it would close over 1,200 stores worldwide as their first quarter sales went down 44 percent between February and April 2020. To counter these losses, it would bring its flagship brands, which include Zara, Bershka, Pull & Bear, and Massimo Dutti, online and use omnichannel.
This is where the story turns.
While many brands, unready for digital and e-commerce, languished during the pandemic, Inditex applied omnichannel and saw digital sales grow by 74 percent in the first half of 2020. Inditex also reported it had reached one million online orders in one day some time before September.
In the US, department store chain Target had also applied omnichannel, pushing sales on its website and offering same-day services such as Drive Up, Order Pick Up, and Shipt.
Target reported record-setting figures in the second quarter of 2020, with sales jumping 24.3 percent and profits up 80.3 percent. Meanwhile, digital sales, driven by online ordering, had shot up 195 percent.
It reaped huge benefits by integrating its physical and digital retail selling capabilities (for example, online ordering and store pickup).
Target also learned that its multi-channel consumers spent four times more than store-only consumers, and ten times more than digital-only consumers. It also discovered that more than three fourths of Target's online sales were fulfilled by their physical stores.
Biting the Bullet
These stories are encouraging. They describe a "blended" future that combines offline and online, physical stores with e-commerce. In this sense, omnichannel could be the next big leap.
For context, why does this matter?
Because as these reports show, consumers have discovered omnichannel and enjoy it.
Digital-savvy consumers will come to expect it.
Let's clarify one thing: omnichannel isn't the same as multichannel. If you're operating both physical and digital stores, you are online. But if you aren't connecting the customer experience between the two, you aren't really driving an omnichannel business.
Added to that is real industry skepticism toward omnichannel, because of the supply chain complexities it brings to the table. It requires sales and marketing to integrate with inventory management, warehouse fulfilment, and IT, says Truelogic Marketing Manager Ella Bugayong-Pabellano, who has worked years in retail.
Omnichannel is worth considering, with the right technology partners who can tackle both supply chain and front-end customer relationship management (CRM). In fact, one of the biggest benefits of this leap forward is the possibility of learning more about The New Customer of 2021.
In this new Age of Privacy, it'll take ingenuity and sensitivity toward new customer data-gathering rules to map The New Customer's path to purchase.
In the Philippines, the biggest brands in retail are already taking steps toward this possible future. And we know of at least one company that's in the process of making omnichannel possible.
But omnichannel isn't just for fashion retail. It's relevant to B2Bs and service industries like banking.
Consider the possibilities.