Jumpstarting Your Business With the Help of Digital Marketing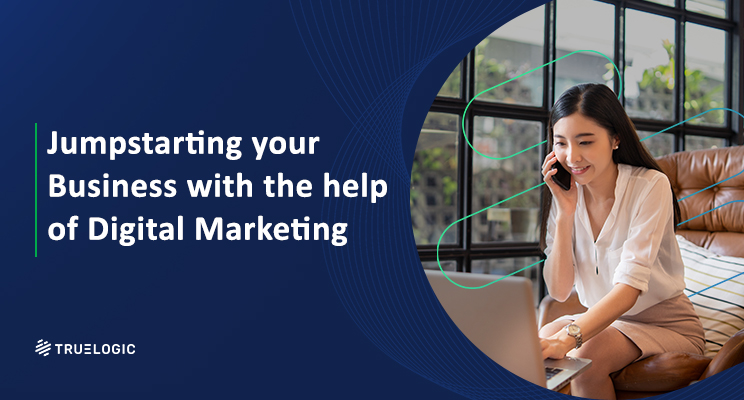 A lot of startup businesses in the ecommerce space often ask themselves if they can market and sell their products without a big advertising budget.
The answer is yes.
Unfortunately, it's not uncommon to come across small and medium-sized businesses who have committed to Facebook and Google advertising – those who earn just enough to feed their monthly ad budget while hoping for their return on ad spending (ROAS) to improve.
That's a tough situation to be in.
Small and medium click and mortar businesses who tapped into Internet-based commerce are able to kickstart their businesses with guerrilla digital marketing – and so can you.
Need ideas? Let us give you some.
Enhance or Refurbish Your Ecommerce Website

Ecommerce-oriented content management systems (CMS) such as Shopify and WordPress are easy to build up and populate with products and useful content. Cost-wise, they will never be as expensive as building a complete website from the ground up.
What's even better is that these platforms are manageable by people who don't have to be deeply versed in computer code like HTML or Javascript.
You might need someone from time to time to check on your hosting, domain registration, and troubleshoot your site if it goes down. But for the most part, a CMS platform that you yourself can manage (or co-manage) is one way to save on website management and maintenance costs.
One of the most important things to do when building up your site is to incorporate SEO strategy from the beginning. Website hygiene practices such as good Core Web Vitals and solid on-page SEO-friendly content are important.
A store in a bad location is not a good idea. The same goes for a website that isn't searchable on Google or doesn't have high-ranking pages that attract users with intent to buy. SEO for ecommerce is essential to give your business a competitive chance.
Embrace Social Commerce

The range of products you can find for sale on social media is astonishing – and so is the number of buyers willing to part with their money.
If as a seller you can establish trust with your customers and consistently deliver on expectations, then your business could be a good fit for social commerce. You can build your customer base using social media without spending the bulk of your marketing budget on digital advertising.
Let's start with the basics. B2C businesses who want to do commerce on social media should start with Instagram and Facebook. You can create a Facebook page or set up a personal Facebook group, and then push organic content to your followers without spending a cent. If you want to boost some of your Facebook posts to increase their visibility, the cost of doing so is relatively minimal.
There are other options. If you can tap into your neighborhood community, or the people in your social/professional  or networks (think non-profit organizations or associations), Viber might work for you. When the pandemic came along, many enterprising sellers moved to Viber to communicate directly with their customers.
Many local businesses – from restaurants, to fashion brands, to bigger retail establishments like Ayala Malls – soon followed and created their own Viber communities, observes Ella Bugayong-Pabellano, Truelogic Marketing Manager, who has been following retail developments over the past several months. They did this by using either their first-party database or inviting fans through some other social media account, she noted.
Despite the lack of protective financial measures for both sellers and buyers, Viber is a highly active marketplace – arguably more successful than FB Marketplace – with people who exchange products for money in an environment of trust. Managing cashless payments via e-wallets such as GCash or PayMaya has become easier for both sellers and buyers, enabled by QR code or mobile number-based payments.
In fact, selling on Viber has become so commonplace that Viber is fast-tracking chatbot payment to facilitate the buying experience.
Are you a natural seller who is comfortable streaming live? Then maybe emerging video streaming platforms such as Lyka, which partners with merchants to sell products that can be purchased using digital points – or gems, as Lyka calls them – is a "new frontier" platform worth looking into.
Social commerce approximates the experience of home TV shopping and live selling experiences one now sees on ecommerce platforms such as Shopee, or Lazada.
The benefit of going straight to social media is that you do away with the middleman commissions, which can weigh on a startup business, and come home with actual sales  after doing your promotions.
Explore Email Marketing

A more traditional avenue for digital marketing promotion is your good old email database.
Even your Gmail freeware can organize your email contacts into relevant categories and help you automate to a certain extent, but it won't help you brand your business or get your mail past many spam blockers if you sign your emails with the Gmail domain name.
Aim to learn more and plan your marketing around valuable user analytics, which you get from mail and CRM platforms such as Hubspot, ActiveCampaign, or MailChimp. These mainstream platforms are easy to set up and operate.
Segmented lists within these platforms can help you customize and personalize your communications with your customers, according to your sales or customer records.  In exchange, basic plans are inexpensive or virtually free, up to a certain number of users.
There's nothing like first-party data that you yourself have collected and trust to know who your customer really is. And statistically speaking, ROI from email marketing is still amongst the highest – $42 per customer for every $1, according to this survey by the British Digital Marketing Association.
Think Multichannel

Your digital marketing tools are meant to work with whatever you know already works in your marketing plans, not compete with them. The reason so many businesses are on digital is because it is cost effective. Digital can and will reach potential customers where traditional media no longer does.
Bootstrapping your business venture using digital marketing is an opportunity you should not pass up. You can learn as you go, or partner up with the right agency down the line if you feel you need more assistance.