Unlocking the Potential of Social Commerce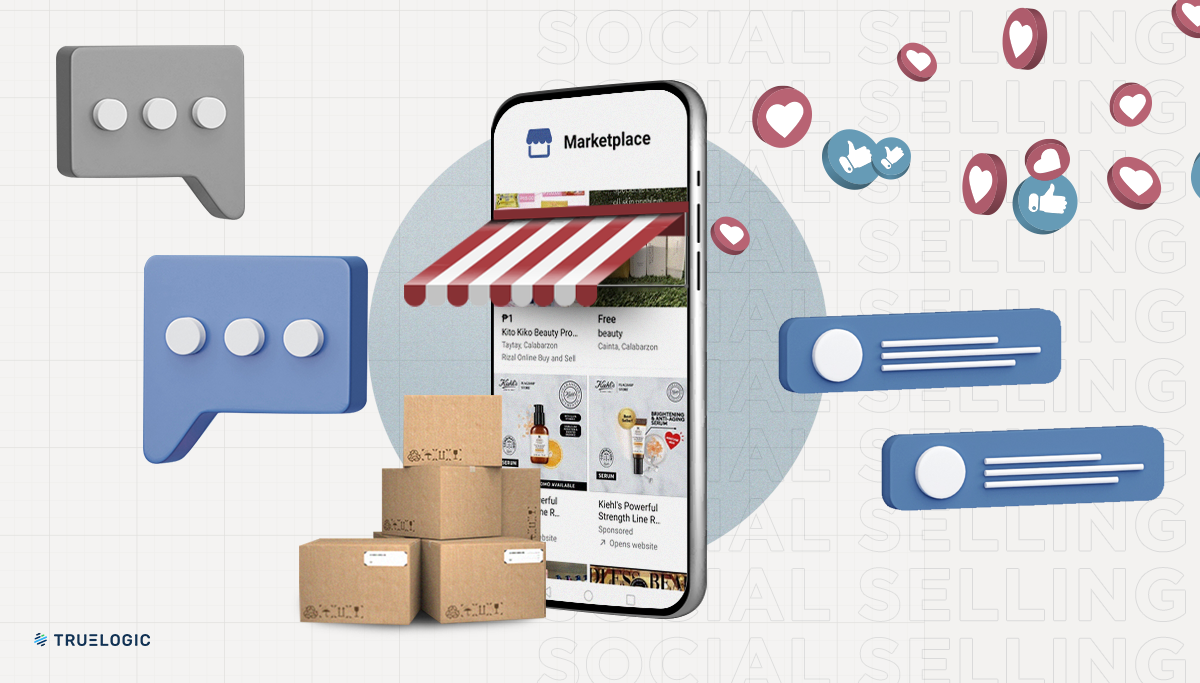 Before the pandemic came along, do you remember scrolling through your Instagram feed, seeing something you liked, and wishing you could buy it, right there on the spot?
We don't mean private messaging the owner of the account, inquiring about the price, and just going on to browse without buying.
We mean actually being brought to a page where you could click and pay for it. Well, in 2020 Instagram finally made it happen, with Instagram Shopping. So did Facebook Marketplace.
Other brands have followed. TikTok has TikTok Shop Seller University. Twitter was in testing stages in the second quarter of 2021, getting ready to launch Shop Module.
Social commerce figures in the Philippines are at a record high, according to a social commerce study by Ikala. Ikala is saying that product orders grew 129 percent in the first half of 2021 in the Philippines, while gross merchandise values (GMV) in four southeast Asian markets (also including the Philippines) grew an average of 91 percent!
So what is social commerce?
Social commerce is a way of promoting, selling, or upselling products and services on social media. Social selling, or social shopping – other terms for this trend – is where social media meets e-commerce.
Social commerce is defined in different ways, depending on whom you talk to. Some say that social commerce is the process of leading users to a seller page or to a page on your e-commerce website.
Others argue that the purest form of social commerce drives users through an actual check-out process, where all you have to do is confirm what and how many items you're purchasing, you give your name and delivery info, and then make the purchase. Done!
Popular and up-and-coming social commerce formats

Instagram
Instagram, the champion of curated content, has been leading the game by becoming more and more like a mall. It's now easy to shop for beauty care products, home goods, accessories, and food.
Instagram Shop now boasts many features that are easy to label under categories such as Drops, Collections, Guides, and Editors' Picks.
Boost sales and promotions with hashtags and these curated labels to drive sales.
Facebook Marketplace  
Facebook Marketplace gathers sellers who are easily searchable via product category or location. There are carousels of products and prices, but you still have to message the seller to confirm your product choice and complete your transaction.
Remember when sales were still a verbal agreement and you simply had to trust the seller to deliver?
Fortunately, when you do a checkout on Facebook, Facebook's Protection program is now in place to protect customers against fraudulent purchases. For brands, this simply helps you acquire more trust on the part of your buyers.
TikTok
You could be selling ads or running your own brand videos on the maverick platform of the pandemic, but why not maximize the power of influencers with sponsored content?
And what if you connect TikTok with an e-commerce marketplace like Amazon?
Take the case of Scott Needham, who went viral last August for selling 10,000 units via Fulfilled by Amazon (FBA) in just 1 day. Someone needed a lot of extra help fulfilling orders afterward!
Pinterest
Pinterest is another great platform whose search engine and content curation platform make products look highly appealing.
Focused on holiday sales? Although Pinterest is not as popular as other platforms in the Philippines, product pins are easy to shop and purchase via check-out. Pinterest also requires all sellers to become part of a Verified Merchant Program. Verified merchants have a blue badge on their profiles and follow guidelines regarding returns and shipping policies.
YouTube
One can't talk about social commerce and leave out YouTube from the mix. YouTube is a great platform for brands and their influencers to use, whether it's pre-produced or live streamed content.
They've got shoppable ad formats on mobile that make it easy to purchase a product you are advertising. Your video is both the content and the advertisement, and you can apply shoppable product carousels that can be clicked on.
And since users are still accessing YouTube from home, you can tap Brand Extension Ads that make it easy for you to showcase content that can be seen on desktops and screencast on TV.
If you think about the potential for this format, which ought to tap into helpful, organic content,  who needs 15 or 30-second commercials anymore?
Is Social Commerce For You?

How do you know if your brand is a good candidate for social commerce?
You have a loyal, engaged audience.
Your brand has been present on social media for some time, and you have a good level of engagement with your followers. You have at least some idea of who your customers are, and you are able to plug different activities and promotions onto your favorite social media platforms. 
You have e-commerce functionalities ready for deployment. 
Social media users who swipe, click, or tap onto any promotion should be brought to an e-commerce site, a landing page with purchase details, and if they're sold on the product you're selling, they are going to be ready to pay.
It's important to create a safe, secure, and convenient experience for your customers, whether you're selling one product or one hundred, and to give them as many options for payment as possible. Nowadays, online shopping is made easy with e-wallets such as GCash, or PayMaya, electronic fund transfer services such as PayPal, PESONet, or InstaPay, or straightforward bank transfer services offered by major banks (BDO, BPI, Unionbank, and so on).

You have people ready to upsell for you. 
Not yet given much thought about who will do the selling? This is where influencer and video marketing form the perfect storm to work with what's best about social media: connecting with digital audiences.
If influencer marketing is already part of your digital marketing strategy, you might be able to pull in one of your brand ambassadors or influencers to record – or even stream – videos for you. But even the ephemeral content on Facebook and Instagram Stories might be enough.
This is a good time as ever to look over your social media plans and work out a full-funnel program – since from the looks of it, e-commerce can put real money in the bank for your business.