SEO for Startups: From Traffic to Revenue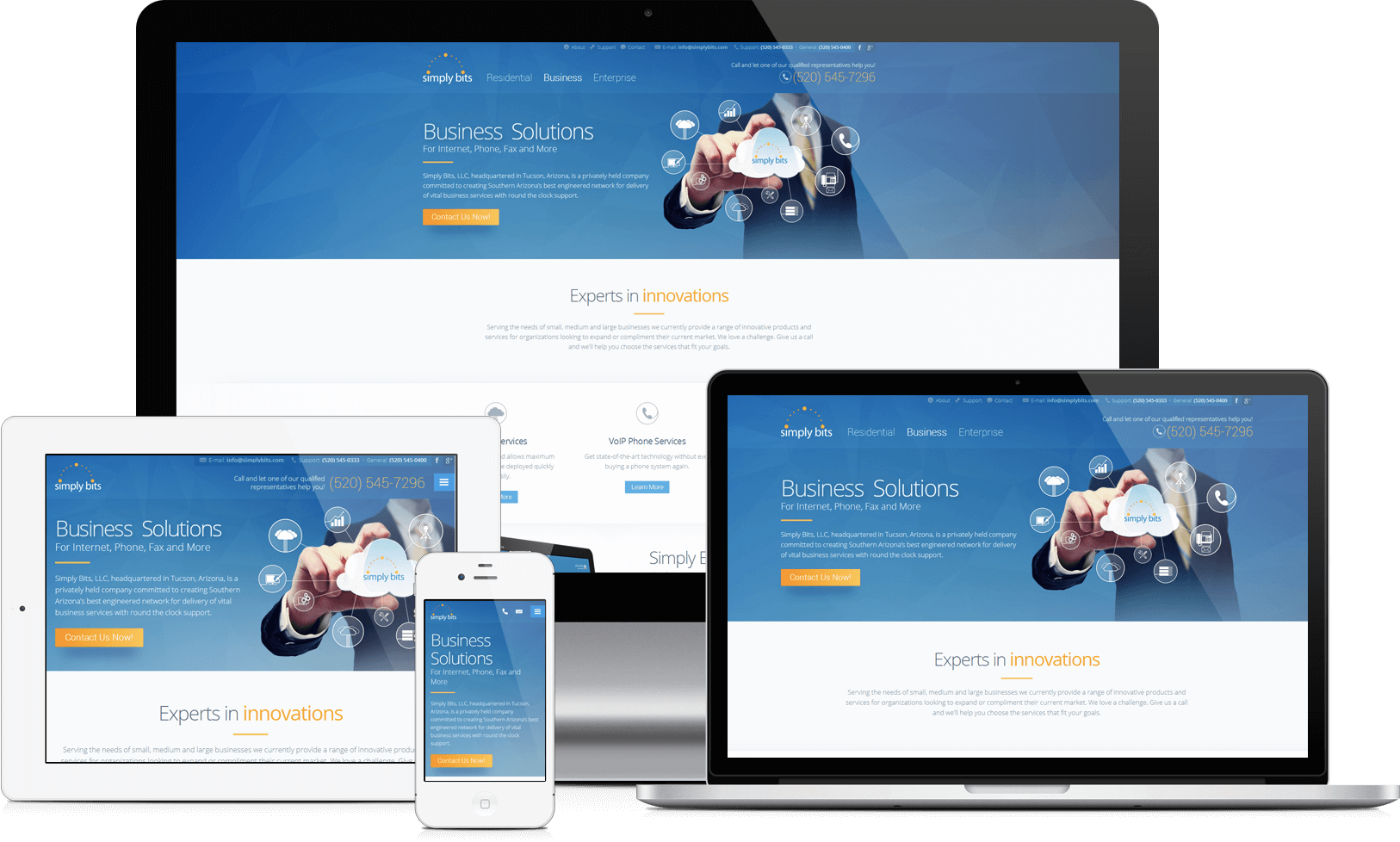 The demand for SEO is growing worldwide, even more for SEO in the Philippines to the point that most businesses see it as a priority to include SEO services in their digital marketing strategy. In 2019, the country nabbed the first position in the world's internet usage index, this could mean a lot of things for many people, but for startups, this is an opportunity.
Since you're interested in SEO for startups, you already know three things: First, your customers are all online. Second, your competitors are there, too. Third, SEO is important in reaching your target audience and a great SEO strategy can be your way to get ahead of competitors.
So how do you gain a competitive edge? How can SEO be used to generate more traffic for your startup? What do you need to do to convert those traffic into revenue?
Let's get started.
Define Your SEO Goals
So, what is SEO and why do you need it?
As a startup, you have to know where you are at the moment and where you want to go. Once you determine where you want to be, then that's where SEO will come in. Initially, the goal of SEO is to increase the visibility of your website in the search engine results pages.
Let's say you're a retail store mainly selling footwear. Imagine how many eCommerce Shopify websites there are in the Philippines offering the same products. If there are 200 popular eCommerce sites, that's not all you're competing with—you're competing with thousands and thousands of potential search results. You want to be the first one to appear when a user keys in 'white sneakers' or 'white sneakers for men'. It's obvious that the intention of the user is to buy new kicks and you want to be first on their sight when they press that search button.
Here are five fundamental goals of SEO for your eCommerce website:
Increase Traffic
Increase Leads
Boost Ecommerce Sales
Branding
Improve Client Relationship
Increase Authority in the Industry
There is so much more you can achieve with SEO and as such, you may come up with a different goal. For instance, you might aim for better cost management or increased website referrals, whichever the case, make sure that your goals are measurable, realistic, and clear.
Have a Solid SEO Strategy for Your Startup
Always make sure that you have a solid SEO strategy before you even begin implementing any kind of SEO tactic. It's understandable that as a startup, you will be busy with managing your business operations – from making sure that your products are ready to securing cash flow. There will be aspects of the business that will need your attention, which may push back your digital marketing strategy at the bottom of your priority list. This shouldn't be the case.
Manage your SEO startup strategy early. SEO is a continuous process and an ever-changing one so it's important to lay the proper foundation early to avoid future mistakes.
Ensure that your Website is Responsive
Your website is the vessel that will carry your business online. It will represent your business to both customers and search engines. This means that your website needs to look appealing to both.
If you're asking 'How can I generate traffic to my website?', the answer is simple: Catering to both what your target audience and what Google expects you to deliver. As Google holds 86.02 percent of global market share for search engines, we'll refer to its ranking factors in this article.
Let's start by making sure that you have a responsive web design. Why does a responsive web design matter? A responsive website means that a website can accommodate any user in any platform that it is viewed. So it won't matter whether a user is trying to browse your website from a desktop, a laptop, a tablet or a smartphone, the website will still perform at its best and look as good on any device. A responsive website is important because it keeps customer engagement alive.
The more comfortable a user is in using your website, the easier it is for them to find what they're looking for and get it. In turn, the more they would want to stay and explore your website. This means more sales, more satisfied customers, and the more likely it is for Google to bump your website up on the rankings.
Time-on-page is one of Google's ranking factors. The longer a visitor stays on your page, and browses your website, Google will see this as a signal that your website has content valuable to searchers.
Web development here in the Philippines is already thriving. It's safe to say that the Philippines is already one of the main hubs for outsourcing web design services worldwide.
Increase Website Speed
Slow websites will be left in the dust. We now live in an era of speed, as such, both people and Google will require your website to be fast.
Page speed is one of the most basic yet most crucial aspects of a high performing website. If your page loads a second later than a visitor (and potential customer) is willing to wait, there's a high risk of losing that lead.
Note that a 100-millisecond delay in load time can tip the scale and conversion rates could drop by seven percent. The ideal load speed is three seconds or less; you'll risk losing visitors if it loads a second more. Always check your websites' speed by running an SEO audit or using PageSpeed Insights.
Pro-tip: Be conscious of the files that you use and upload as file sizes can affect loading speed. Reduce image sizes, look into compressing files, and test other file formats.
Have a Mobile-Friendly Website
It's estimated that the Philippines will have 44.3 million smartphone users in 2020 so optimizing your website for a device that a person will be frequently using throughout the day will be beneficial to your business. This means that your site should be reformatted to look good when viewed on a mobile device and be able to quickly load as well.
Google released a statement that starting September 2020, mobile-first indexing will be enabled for all websites. It's safe to say that when it comes to indexing and ranking, Google may prioritize mobile over desktop. So if you're a web developer or planning to outsource web design to a developer, make sure to create your website with 'mobile' in mind. You might encounter problems such as 'bloating' where files and animation would run smoothly on desktop but will load differently on mobile devices. Prepare and be wary of such cases.
Create a Link Building Strategy
There are many factors in Google's evaluation of ranking a website, but there are three important ranking factors that you should always consider that will help your website get more traffic:
Links
Don't overlook the quality of links that connect you to other trustworthy websites. It's important to make sure that your website is relevant and valuable enough that other websites from similar industries can link to it.
Content
The quality of content is crucial as it's the gas that will propel your website in any road you choose for it to take, whether it's a copy for the title and meta description, CTA, pillar page content, or blog article. For a digital marketing campaign to work, the content strategy should be planned and created in a way that it aligns with the target audience and goals.
BERT
Machine learning is used for search engines to comprehend what a user really means when they conduct a search. After RankBrain, Google released 'Bidirectional Encoder Representations from Transformers' or BERT. Google stated that BERT has the capacity of near-human understanding and can help computers understand language closer to how humans do.
Why is it important to follow these standards? It's a guide to make sure that a website is performing at its best. Link building is an important aspect of ranking your website as it increases domain authority. The higher the domain authority is, the more Google will recommend your page to users.
Smart Keyword Research
To attract the right visitors and drive quality traffic to your website you have to identify the right keywords first. Think of Google as the helper that matches you with the right customer. How do you help Google link you to the right user? It's by pinpointing the right keywords that the users are typing into their Google search and strategically sprinkling it all over the contents of your website.
Keywords are useful in:
Driving traffic to your website
Converting traffic into customers
Targeting the different stages of your buyer's journey to lead them down the sales funnel
Designing and optimizing content based on customer behavior
There's a more technical process that SEO experts use, although the fundamentals remain the same:
Landing Pages
Determine the pages that need to be optimized. These will be the ones you intend for people to visit. Among them are the homepage, about us page and the products or services page. List the keywords that best describe each page based on how your customers see it. Group the keywords based on the topic.
Determining the Search Terms
Define the most common search terms first so that you can come up with your own strategy. Targeting the most common terms with high search volumes isn't always the best way to go with keywords. You should study your findings and come up with a strategy based on your product, your target audience and marketing funnel. It's important to look for the most commonly used terms first which include the brand and the product name, then you should create variations to widen the range.
Keyword Research Tools
There are hundreds of keyword research tools in the market. The most reliable would be the Google Adwords Keyword Planner, Ahrefs, SEMRush. We also recommend Ubersuggest.
Determining the right set of keywords is crucial in boosting your SEO efforts.
Optimized Content
Content is what will drive customers to your website. Now that people have more time on their hands to look through various content online, you need to make sure that your content is engaging enough and optimized for search engines.
On-page SEO is managing and creating content that's mainly on your startup website. This will require a carefully planned content strategy that will require research, analysis, time, and effort. However, it will be all worth it.
As a startup, this is a great opportunity to start right. Your aim is to grow as fast as possible and be able to compete with bigger websites. Content is a crucial foundation of your SEO strategy—research on what will work best for your brand, look at what the competitors are doing, and if possible, consult with a content marketing firm to make sure that you're heading in the right direction.
After conducting your keyword research, it will be easier for you to mold content around those keywords. You also have an idea of what people are looking for so you know what people find relevant,
On-Page SEO Optimization for Startups
It's important to optimize every page of your website. There are a lot of articles explaining the process in a more in-depth format. Here you'll see the fundamentals of on-page optimization:
Keywords. It all begins and ends with keywords. Every area of your website that has content should have the appropriate keywords included in them. It's important to stress 'appropriate' because you want to stay away from 'keyword stuffing'.
URL. Page URLs should be short but descriptive, and they should always include your root keyword. The title of the page often matches the URL of that page. Ex. www.nameofwebsite.com/title-page-url
Titles. These are the titles that search engines show to users when they enter a search query. Make sure that it has the main keywords, is easy to understand, and describes the content of the page it's representing.
Headings. It's important to break down the content of the page and this is done by using heading tags  (H1, H2, etc.) to separate them.
Content. Optimize your content so that it's easily understandable, unique, and specific.
Images. Make sure that your images have alt-tags with the keywords related to the content.
Internal Linking. Ensure that you link to other relevant pages of your website when there is an opportunity to do so.
Structured Data. Make sure that you add schema markup to your HTML to improve the way your page will be displayed on the SERPs.
SEO is one of the most important factors that will make your eCommerce site a success. However, it's not magic so don't expect it to show results overnight. It requires data analysis, active competitor analysis, and A/B testing. Once you find what works for your business, it will be all worth it as SEO is a long-lasting strategy.
Whether you're using local SEO marketing to target the local market or you're a local business open for the world, implementing SEO as a startup is an opportunity for you to lay the right foundations early. This is why you need to decide if you should do it yourself or hire an SEO company.
There will be a number of challenges to overcome ahead. The silver lining is that through the unstable economy, your startup can still thrive. Use the digital space to your advantage. If you need professional advice or professional SEO services, our team is always ready to provide you with SEO tips for startups and develop the best strategy for your business.  If you want to learn more in-depth search engine optimization techniques then SEO training led by our in-house SEO experts can be a good starting point for you.