SEO Marketing for Enterprises: What to Do if You're Not Ranking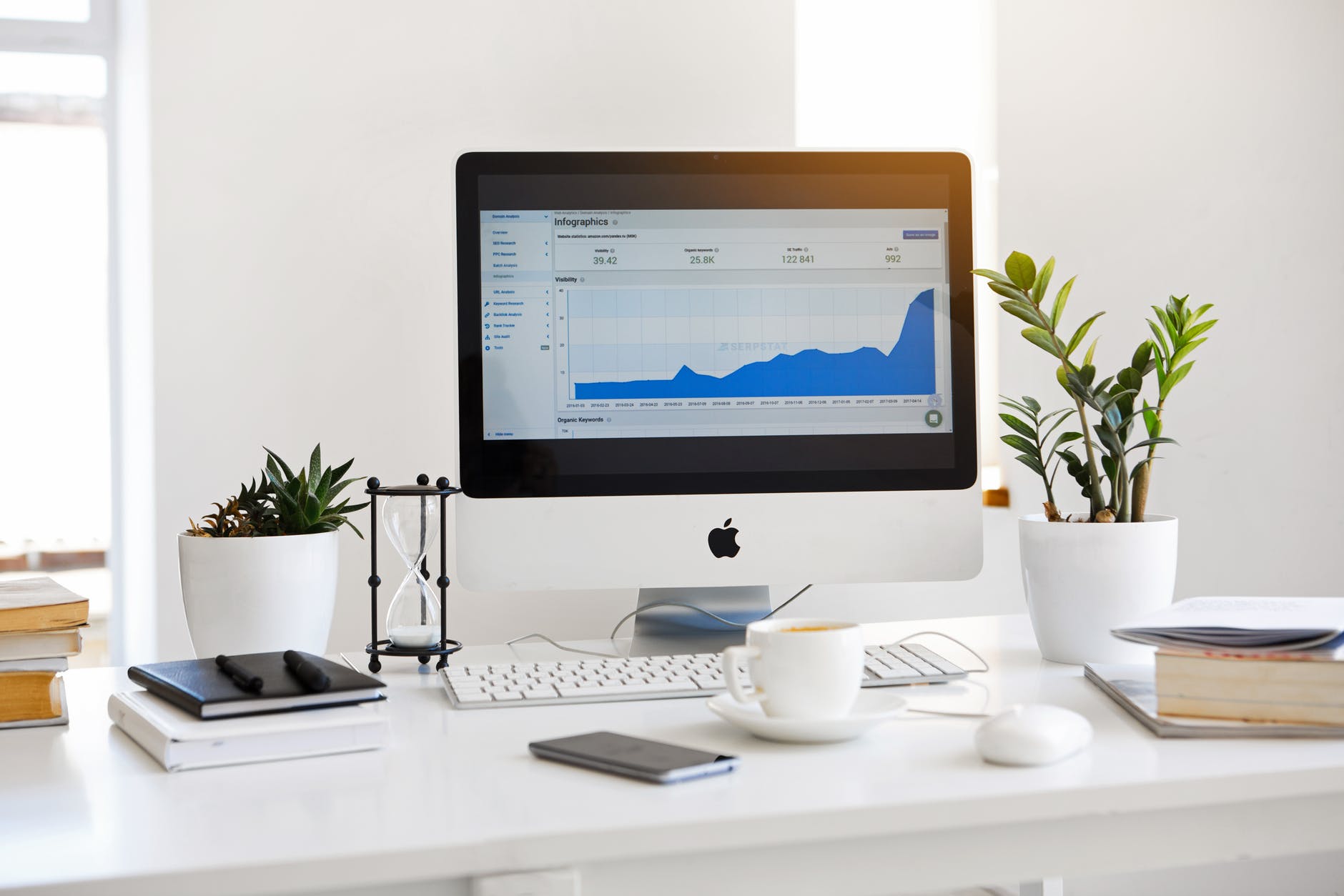 Are you wondering why your website isn't showing up when you search for it on Google?  By now, you're most likely aware of how ecommerce has become the lifeline for both businesses and customers. Big and small businesses alike are catching on to the importance of online visibility as a means of increasing awareness, traffic, and revenue. It's now an even more competitive playing field as millions of websites are trying to dominate the same spot you're likely aiming for.
This is why SEO services are growing in demand, especially for brands that want to maintain their top spot on the search engine results pages (SERPS). Search engine optimization is the main method of priming your website so that it gets unpaid traffic or organic traffic through increased visibility in the SERPS.
If you're not ranking on search engines like Google, or if you're asking why your website isn't showing up when you type in a query related to your market, then it's most likely you need to incorporate SEO in your internet marketing efforts. Or, if your website already has SEO, then you have to tweak and tighten up your SEO strategy.
Perform a Website Audit
As an enterprise, performing a full website audit regularly is very important. You want to analyze the factors that affect your business website's visibility on Google or any other search engine. The goal of a website audit is to report to you the weak points of your website that affects its performance.
Why a website audit is important
Conducting a website audit is important because it helps your SEO specialist and web developers understand what's happening on your website, what needs to improve on, what issues they need to fix and they can easily determine the solutions afterward.
Here's what a website audit report should give you:
Technical SEO. This is all about the technical elements of your website that affects how bots interact with it. It answers the question, how primed are the pages of your website to rank? This involves making your website faster and easier for Google bots to either crawl or index.
On-Page SEO. This involves managing everything on your website so that the content inside on each page is optimized for search engines. This includes publishing high-value content, optimizing slugs, headers, headlines, title tags, meta titles, images and other forms of content in a way that it's easy for Google to understand and assess.
Off-Page SEO. This refers to how your website is doing with regards to gaining traffic and exposure through channels that are outside of your website. This answers the question, how many websites do you have linking back to your website?
If you're working with an SEO agency, they can perform a full SEO audit for you and provide you with the appropriate solutions. However, you can do one on the spot yourself. While SEO companies have their own technical processes and techniques, doing a website audit on your own shouldn't be a roadblock as there are resources that can teach you how to do an SEO audit. You can also use an SEO audit tool that can provide you with the audit report you need to give you an idea of what work you'll need to do.
Keywords: Be Strategic
Most businesses who are already doing SEO tend to ask the question 'why are my keywords ranking?' they find they're not dominating the SERPs. If this happens then it's most likely you're not using and aiming for the right keywords. There's also a high chance that you're targeting way too competitive keywords. To fix this you have to determine which keywords are right for you, know which keywords you want to target, and then place them strategically on page URLs, meta descriptions, and blog posts. Never randomly sprinkle keywords everywhere.
Search engines are now designed to know better and can judge how relevant the page is depending on the placement of the keywords. This is why it's important to add them where it's most logical. Another helpful tip is to place your keywords in the first sentence (or the first paragraph) of the page as this helps bots determine what the content of your page will be about.
Ensure That You Have a Mobile-Friendly Website.
Google announced in March 2020 that it will be switching to mobile-first indexing for all websites. This means that the search engine will refer to a website's mobile version for crawling, indexing, and ranking purposes. This is why having a responsive web design is crucial now as it will make your website work seamlessly on both desktop and mobile devices. Making it easier for the user to view it no matter where they choose to.
There are many ways to check if your website is ready for mobile-indexing. One way is through the Google Search Console where the status will be shown right on the settings page. There's also the URL Inspection Tool to provide you with information about Google's indexed version of a page.
Make Sure Your Site Speed is Fast
Page speed is a major ranking factor for Google. Slow websites just won't do anymore. Not only will users bounce the moment a page loads a second later than they're willing to wait, but Google will also interpret the action as your page not being useful enough for a user. It's very important to maintain the ideal site speed of three seconds or less. Otherwise, you risk ranking lower in the SERPS. A way to monitor your websites' speed by running an SEO audit or using PageSpeed Insights.
Make Sure You Have Optimized Content
It's important to have a stunning website but it doesn't end there. As with most things, it has to look beautiful and bring value. It will be a shame to spend money on gorgeous web design if the content isn't optimized for the website to be found. Always check for the following:
Blogs are updated
Update old content
Refreshed content
Duplicate content should be avoided
Navigation should be clear
Unoptimized meta tags, alt tags, and schema markup
Think of the content as the fuel that will boost your website to run ahead of competitors. So make sure that your content is primed whether it's a copy for the title and meta description, CTA, pillar page content, or blog article.
Turn-Up Your Internal linking
Internal link building is the method of linking to other pages of your site. This will push Google to index more of your pages that way. This means that, other than your homepage, you should link to relevant blogs and other pillar pages. Strategically linking to different pages will also increase the page authority of a particular webpage.
By having internal links, this helps customers visiting your website establish a contextual relationship between different pages. For instance, if an internal link takes them to a related blog post about a particular service, this makes it easier for them to understand how that service works.
Never build links randomly. Form a structure and start focusing on your top-performing pages. Doing another batch of keyword research for this purpose is necessary to pinpoint which terms and anchor texts are best to use.
Image Optimization
Images are a great way to engage visitors and make them read through your pages. However, you also have to be conscious of the images that you upload as it's not just the graphics that matter but how optimized they are for search engines and users as well. What do you need to add? It's not about what to add, it's more of what you need to change to maximize its speed and crawlability. Google should quickly be able to find and understand your images.
In uploading an image, you have to keep these factors in mind:
The right format. Make sure that you're choosing the right format for the web. It's recommended to either use PNG or JPG.
Image file name. Customize the file name and make it descriptive. Insert keywords to make search engines understand the image better.
Write the Alt text with SEO in mind. These are text alternatives for when a browser can't properly load an image. Make sure that the alt attribute describes the image completely.
Images should be mobile friendly. Make sure that you have responsive images and that the image will scale no matter what device the user chooses to view it on.
File size. It's advisable to reduce file size for quicker load speed.
If you're planning to do a website redesign, image optimization should automatically be included in your web design services as it's an important factor in enhancing website performance.
Conclusion
Google has a lot of complex algorithms, however, these algorithms make it easier to understand what users want when they key in a query on the search bar. In turn, Google delivers more accurate results that meet the intent of the user. There are hundreds of ways to improve your website's ranking but you have to experiment and analyze results in order to learn what will work best for your business at the moment. The great thing is that SEO in the Philippines is thriving and there are a lot of SEO experts and SEO training courses available, so there's no lack of resources should you choose to delve deeper into the technicalities of SEO.
As long as users populate the world wide web, the ranking competition will persist. Many businesses, enterprises or otherwise, will prioritize SEO marketing. It's not about who spends the most, it's about how you choose to take advantage of various SEO services so that it will fit your company. It's about being smart, strategic, and consistent. This will ensure that your SEO efforts will increase your search engine rankings and ultimately help your website dominate the SERPs.