Level Up Your Approach With Enterprise SEO Strategies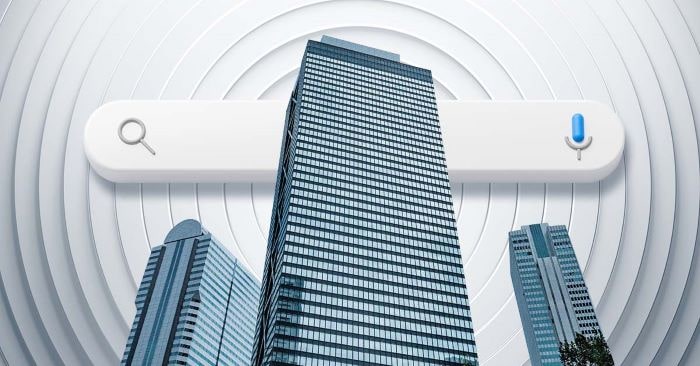 Enterprise SEO is the practice of helping large enterprise companies achieve success through organic traffic, visibility, and online growth. It requires a comprehensive approach and more strategic marketing for profitability and brand awareness for a larger market.
While small businesses focus on a niche audience, enterprise SEO targets a larger audience–dealing with many pages, target segments, and geographies. It also differs from a standard SEO strategy based on the sheer volume and scale of the available market and its complexity.
Rather than focusing on a few simple keywords and phrases, an Enterprise SEO is targeting hundreds of thousands to millions of keywords to rank effectively against competitors. Apart from that, an enterprise is working towards ranking millions of unique pages instead of hundreds of potential landing pages for small businesses.
According to Truelogic Client Services Director Ibarra Villaseran, a robust and multi-faceted enterprise SEO strategy can support your marketing efforts at every step of the sales cycle, especially in attracting more potential traffic to the top of your funnel.
Ibarra shares some helpful enterprise SEO strategies to keep in mind.
Demonstrate EAT–Expertise, Authority, and Trustworthiness
These three elements are part of Google's evaluation process to determine your webpage's overall quality. Produce content for your website that will prove your knowledge of the target area. Do not forget to include reviews, ratings, recommendations, and references to help your company's authority. Lastly, elements such as contact information, security policies for online purchase as well as customer support options will help solidify an enterprise's ranking among search results.
Featured snippet optimization
To achieve top organic rankings, appear as a featured snippet or in "people also ask" search results. Featured snippets are excerpts from a website that provides a short answer to a query, while "people also ask" search is a Google feature that gives people related information to their original query. These unique result types appear on Page 1 of Google that will establish authority and credibility for your brand.
Avoid Duplicate Content
Content that appears on two or more web pages in the same format is considered duplicated by search engines, hindering a site's visibility and organic search traffic. Therefore, when you are competing against other large-scale organizations for top search results, make sure to write fresh, unique, and valuable content that is aligned with your business goals and user intent to keep your pages ranking effectively.
Target striking distance keywords
Not all keywords are created equal. An often-overlooked strategy for keyword building is to focus on those keywords in striking distance position or those keywords that are ranking on page two of the search results. It can be less challenging than those already on page one and keywords on page two are in prime position to move into high visibility positions. Start by using a tool like Google Search Console to generate a list of pages that rank on page two and analyze the pages ranking for those keywords. A few things that you can improve include title tag, meta description, readability, and backlinks.
Optimize internal linking
An internal link connects one page of your website to another and helps search engines better understand your site's structure.  Keep in mind that too many links can be overwhelming for users. You should optimize internal linking by selectively linking to pages that will most likely interest visitors and provide the most value. Choose your most important contents and then identify the pages that should link out to them on your site. Use social media to distribute your content to get more high-quality links.
"The search engines' algorithms are getting smarter and the goal to rank on Page 1 is getting more competitive all the time. But with a solid enterprise SEO strategy, it will surely get you over the finish line," Ibarra underscores.
"Focus on scaling content and website performance in a more meaningful way for the customer. With the right agency and consultants to help you navigate finding the right content, marketing initiatives and digital processes, you can steer your enterprise SEO ship in the right direction," he adds.