Local SEO Trends That Will Drive Google Rankings in 2022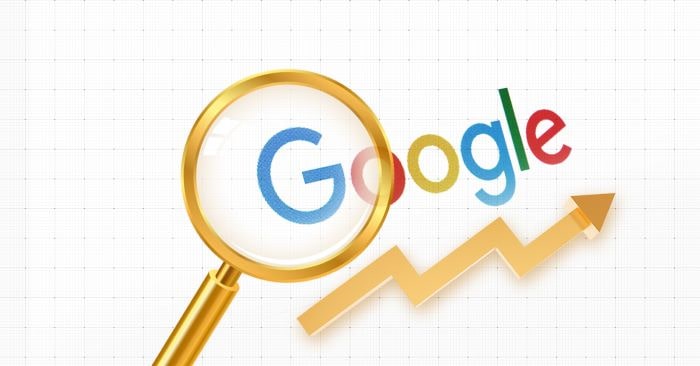 When looking for a product or service online, you're more likely to choose a business near you. That's because you know it can offer you the convenience that you want. This is where local SEO comes in handy.
Local search has been around for years, but with the recent growth in mobile internet access, consumers are conducting "near me searches" on Google more than ever. In fact, local queries account for half of Google's two trillion annual searches, so it's crucial that your business is optimized for local searches.
"Local SEO is for businesses that want to target potential customers in their area. If your target audience uses search engines to find information and products, you should add local SEO to your digital marketing strategy," Truelogic Managing Partner Berns San Juan says.
Here are some key statistics that show why local SEO is an essential strategy for your business.
4 in 5 consumers use search engines to find local information (Think with Google)
"Near me" mobile searches increased by 136% (Think with Google)
83% of searchers use Google Search to learn more about nearby businesses (Rio SEO Local Search Research)
78% of people who conduct a local search on their smartphone visit a business within 24 hours (Google)
28% of local searches led to a purchase within 1 day (Think with Google)
24% of all clicks go to the first result of local business searches (Safari Digital)
With more searches occurring on mobile devices, some users are often not looking to a website to find basic information. Localizing your website can increase awareness in new markets by ensuring that your content includes the top search terms used by searchers in your specific target area. Users will be able to see a business name, contact information, hours, reviews, and more right on the results page.
Berns shares several reasons local SEO is essential for the growth of your business within a targeted locality.
High Intent and Ready to Buy
Local searches are 80% more likely to convert than non-local searches. Because the person is often in the area of business they are searching for, there is a higher chance that the person will purchase or at least contact your business for more information.
"Making the most of local SEO practices you can leverage your business and make it more attractive to those online users who search for a product or service in your industry. This will lead to more sales for your company," Berns emphasizes.
Many businesses have found success investing their time into local SEO vs paid campaigns. It is far more cost-effective than investing in ads because then you generate visibility as long as you're paying and stop when your budget is gone. Local SEO gives your organic results for a lower cost than other advertising options.
Apart from that, most local business listings are free such as Google, Facebook,  etc, and it is relatively easy to maintain. Implementing local SEO isn't fast but it provides long-lasting results and improves your credibility both online and offline.
Local SEO will help your business stand out amongst the local competition. With billions of SEO searches per month, having a local SEO makes competition lower making it easier to become the best in your area. Visitors will value your rankings and won't ever doubt your expertise and experience.
"By investing in your local SEO, it can give you loyal customers that will follow you and a competitive edge with other businesses within your niche," Berns underscores.
Methods That Will Help Improve your Local Search Rankings
A Google My Business profile gives your business the chance of appearing in local search and map results. It increases your chances of ranking for keywords related to your business's location. It should include your business name, address, phone number, website, and social profiles as a minimum requirement.
"Optimizing and verifying your Google Business Profile is the most important step to improve the local search visibility of your business. Keep your business listing up to date and accurate with the correct business information," Berns says.
Good backlinks from trusted sources can often be obtained from mentions of your loyal customers. These are an important part of local SEO because they send a signal to search engines that other websites value your content. It can also come from local publications, such as newspapers, and magazines as well as local organizations.
These are online submissions where your name, address, phone number, and website are mentioned on another website. Citations are usually located in online directories, review websites, and business listings. Ensure that your business is listed with high authority directories such as Google, Yellow Pages, Yahoo, and more to send signals to search engines that you are located in a specific area.
Search engines use different review signals to help determine local search ranking. Embed a client review feed on your website to show social proof and boost the trustworthiness of your business. Make it also easy for your customers to leave reviews on your Google Business profile.
"Local SEO really matters. The moment you start on local optimization is the moment that will change the whole game for you. If you want to grow your customer base, connect with your local community, build brand awareness, and gain reputation, taking advantage of the local SEO benefits is the way to go," Berns says.
"As more and more searches are being done on mobile devices on the go, local search is going to become even more critical for business over time," he adds.