Ecommerce Marketing Guide: What You Need To Know About Ecommerce Marketing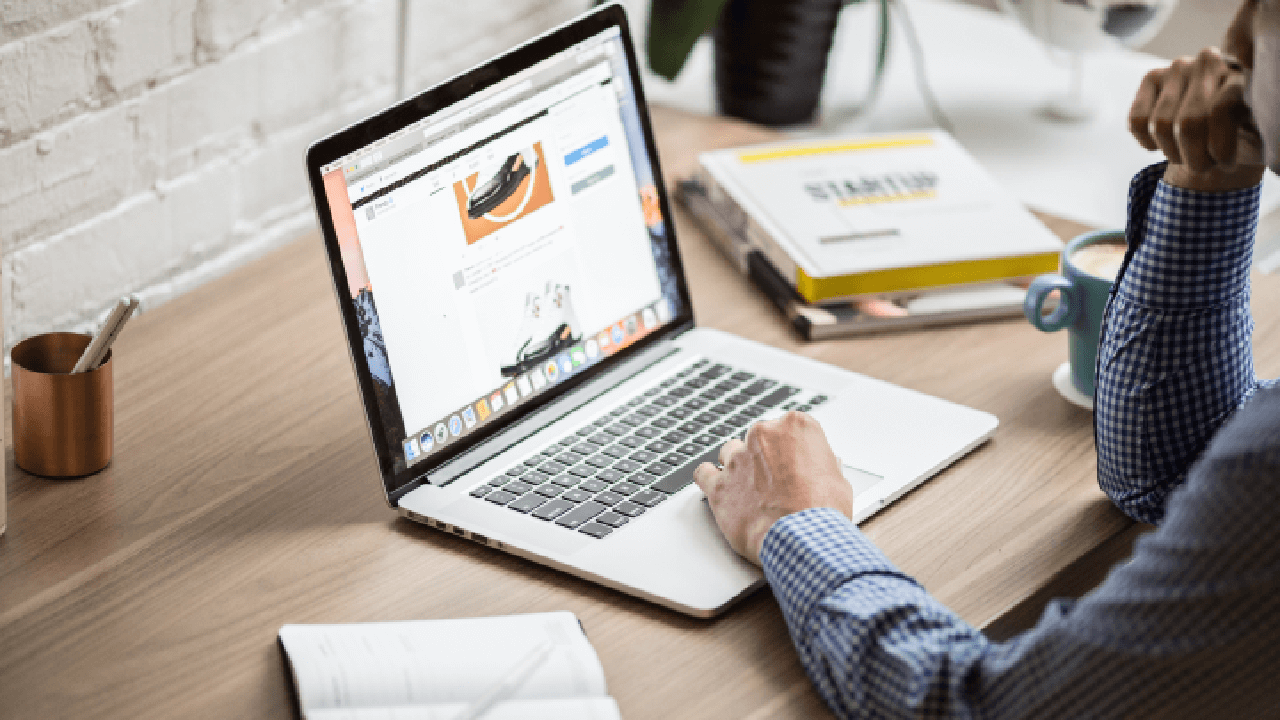 With the advancement of technology and the change in user behavior, many entrepreneurs are finding the best opportunities online. There are over 24 million ecommerce sites worldwide, and while internet users continue to grow, the competition grows as well. As an ecommerce business owner, or if you're thinking about starting one, you have to ask yourself, what's the best way to market your ecommerce business? How are you going to get a leg up on the competition? This is where ecommerce marketing comes in.
What is Ecommerce Marketing?
There seems to be a lot of questions about ecommerce, ecommerce marketing, internet marketing, and what they are. To straighten things out, let's start by defining ecommerce. Electronic commerce or ecommerce is the process of buying and selling products or services over the internet. This business model allows people to do transactions online without the need for physical interaction between buyers and sellers. The transaction can occur over computers, tablets, and smartphones.
Many products and services can be sold through ecommerce transactions like books, music, stocks, garments, groceries, home appliances, gadgets, health and beauty items, and more. Since almost anything can be purchased online, more people turn to ecommerce for convenience and ease of use.
What is Ecommerce Marketing and Internet Marketing?
Ecommerce marketing is the process of increasing awareness and driving people to take a particular action towards a business that conducts its business digitally. It's a method of driving traffic to your online store to increase revenue. There are many ways to do it, from incorporating SEO and driving more organic traffic to your website up to using Google Ads or Facebook to reel in more targeted audiences.
Internet marketing is the process of promoting a brand, business, product, or service online to drive awareness, traffic, and sales. This is a broader term that includes a range of marketing tactics and strategies.
Why is Ecommerce Marketing important?
Ecommerce marketing is important for your business because it allows you to reach your audience as well as compete with other businesses in the same industry. The buying process today begins online. Customers are now over the internet and many elements are grabbing their attention, what you want is to be one of the main elements grabbing their attention. Here are some of the major reasons ecommerce marketing is important today.
Reaches the right audience
Levels the playing field for all businesses
More targeted and can be more personalized
Offers more advanced data and analytics
Easy to adapt
Cost-efficient with the best ROI
Coincides with today's buyers' behavior
Types of Ecommerce Marketing
Many entrepreneurs ask the question 'how do I advertise my ecommerce business?', and there are actually many ways you can market your business online. Here, we will list down some of the best methods and marketing channels that will help increase awareness, drive traffic, and boost revenue for your business.
Search Engine Optimization (SEO)
Search engine optimization is the process of priming your website so that it's effectively crawled and indexed by search engines (like Google, Bing, and Yahoo) so that when a user types a query that matches a keyword on your website, that webpage will be the first to appear on the organic search results. In essence, SEO is making the pages of your site as searchable as possible so that it's prepared to answer specific search queries from users.
Search queries or search terms can be anything from 'what is a search engine' to ' how to optimize my website for search engines', or even 'where to buy groceries online'. So if you want your webpage to rank on Google for a specific search term like 'where to buy running shoes', then you have to make sure that your page serves the best content to answer this question and serve it in a way that Google also recognizes it as high-quality material.
The importance of SEO can not be overstated. Right now, Google owns 86.8 percent of search engine market share worldwide, it's the most used search engine in the world. What you want is to dominate search results when a potential customer goes online to find products or services in line with yours. The challenge is to not only stand out but to rank at least on the first page of Google since the top five results get about 75 percent of all clicks.
SEO works by using SEO strategies. This involves implementing elements like title tags, headers, meta descriptions, targeting keywords, internal and external linking, and more. You can work with a digital marketing agency that offers quality SEO services so you won't have to do it on your own. This way your website is optimized correctly and efficiently.
Content Marketing
When you're running an online business, content is everything. It's what bridges the gap between your business and your clients, however, you can't publish content randomly and just pray that it connects with your target market. This is where content marketing comes in.
Content marketing is the process of creating content in a way that it does all the marketing for you. Any kind of brand and business in any industry should use content marketing. Your goal is to secure search engine real estate for keywords or search terms related to your brand and industry.
Unlike traditional marketing, content marketing is strategically putting out free content so that it guides and pushes the lead to take the intended action. May it be to subscribe, sign up, or purchase.
Benefits of content marketing:
Promotes brand awareness and recognition
Establishes you and your brand as a thought leader
Increases brand visibility
Creates trust with your current customers and potential customers
Positions you as an expert in your industry
Increases domain authority
Drives traffic to your page
Content marketing is practical and suitable for any industry. Investing in top-notch content marketing services now will be beneficial for your business in many ways. Whether you're aiming for better visibility, more traffic, better conversion rates, or an increase in revenue, content marketing will be an effective addition to your strategy.
Paid Media Marketing
One of the main jobs of a search engine is to show people what they're looking for. Paid media is the method of driving traffic to your page using paid methods. These are the advertisements you have seen when you search on Google. Unlike SEO where it uses organic search and your page appears on top because Google itself placed it there. Paid media makes your page appear on the search results through bidding, or you pay for your page to rank.
There are many benefits to this kind of approach. One is that you have the ability to instantly rank over the competition if you want to. Of course, this will depend on the amount of your bid.
Paid media can also work well with SEO because Google will take the SEO you have done on your pages, then combine it with your paid ads to rank it higher. There is a range of PPC marketing services available to you should you choose to incorporate this into your strategy. If you have a new ecommerce business then you might want to incorporate this strategy early on since it's a great way to promote brand awareness especially if you're still developing content for your ecommerce site.
Social Media Marketing
Social media marketing is the method of creating various types of content and distributing them through social media platforms. These social media platforms include the likes of Facebook, Instagram, and LinkedIn. Social media is a very powerful platform and is used by more than 3.60 billion people worldwide. The Philippines alone has an estimate of 79 million social media users, that's around 70 percent of the total population using social media. The opportunity to reach your target audience and connect with them has never been more efficient until now. With social media marketing, you can build up a community of followers to push your engagement to the hilt.
A cohesive social media marketing strategy will elevate your branding, audience reach, and authority. Not only can social media marketing directly connect you with your brand's various stakeholders, but it can also reach new segments of your market and help you build relationships with your brand supporters.
Email Marketing
Email marketing is a marketing method that directly reaches audiences on a personal level to offer and provide value to them in the form of content. It's a great tool to help push and direct users through each stage of the customer journey.
Why should you incorporate email marketing into your ecommerce marketing strategy? Think about it this way. Every social media user has an email address, but, not all email addresses are registered on social media. There are still more email users than social media users because everyone who uses the internet has an email address.
As you grow your email list or database, you're also building an asset that you can take anywhere. You can connect with your audience anytime and end updates anywhere. Sure, you can reach your audience through social media, but trends come and go. Remember Myspace or Friendster? These are two of the world's largest social media platforms back in the early 2000s, but they're no longer in business today. This just shows that social media channels that are trendy today might not matter as much the next day. But, users will always have their email addresses with them.
There are different kinds of emails used in email marketing these are:
Transactional. These are receipts, double opt-ins, order confirmation, shipping information, and account information.
Content. These can range from welcome emails, to blog posts, lead magnets, newsletters, and other social posts.
Conversion email. These are promotional emails, product launch, lead magnets, sales, discounts, and affiliate offers.
There are various email marketing tools available in the market to help you execute tasks efficiently, you just have to know what you need it for and look for a software that will help you accomplish that task.
Email marketing is a valuable addition to your marketing strategy as it's a type of approach that's more personal and targeted. Whether you aim to reach out to new customers who just signed up, or you want to rekindle your connection with previous customers, email marketing helps you build a stronger relationship with your clients.
Design an email strategy that targets all kinds of customers in your email list. This is not a send-and-forget activity and you want to create a great experience for our customers as well. If you're not yet too savvy with this strategy, you can always opt to go for an email marketing service that will help you strategize and create messages based on your buyer persona and brand voice.
Effectively Market Your Products and Services
Businesses use ecommerce marketing to capture the audience's attention and convert them into paying customers. This is done by having beautiful designs, valuable content, and ads. However, it goes deeper than that. You have to figure out how your customers think, what they need, how they behave, where they are, and what's important to them at that certain stage. It's about knowing what products or services customers are looking for and why they're looking for it. It's about knowing what features of your product or service they're most interested in. Ecommerce marketing ties all these factors together. In the end, it's about delivering the best results to your customers and giving you a high performing ecommerce business in return.