Ecommerce Website Design Tips: Develop a Website That Sells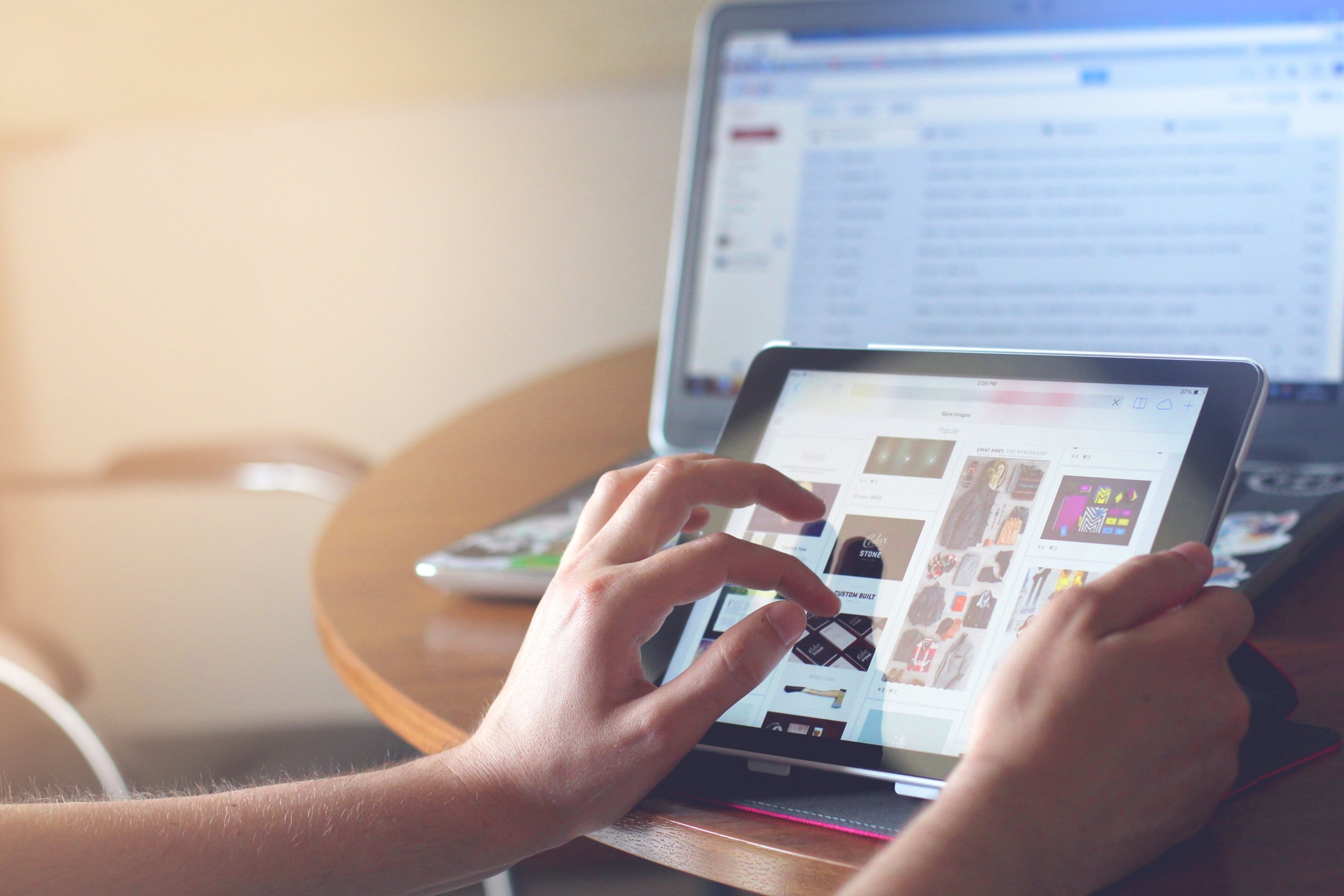 An effective ecommerce web design is more than just looking good, it's about how well it works in terms of usability, generating traffic, and sales.  These are the factors that separate the top sites from the sub-par ones. In order to build a high performing ecommerce website that offers a smooth user experience, you have to come up with a way to seamlessly combine aesthetics, conversion strategy, content, web development, and search engine optimization (SEO).
One thing to always keep in mind in this process is that it's all about your visitors and your clients. If you're working with a web designer, make sure to get web design services that will effectively build both the foundation of your online presence and your brand with the target audience in mind. The goal here is to make the experience as simple and easy for the online visitors so that they can quickly execute any action they intend to do on your website. Whether it's to gain information, to purchase, or sign-up and subscribe. Here are some web design tips that will lay the foundation for an ecommerce website that sells.
Know Your Audience
The first step is to know who you're targeting. Always keep in mind who the website is for. Your target audience should always be at the center of your strategy and should always influence every decision that you make. Every aspect of your website from the products that you sell, to the calls-to-action, theme, photos up to the content of the sign-up forms will be a contributing factor to a buyer's decision. It's important to know who you're selling to, who you're targeting, what makes users need your products, and what will make users choose and purchase your products repeatedly. At the end of the day, the ones who will be using and interacting with your website the most will be the user, so do proper research in order to make their journey from finding your website up to the point of sale as easy as possible.
When outsourcing web design, it's important to work with a web designer who can clearly understand who your clients are, who your products or services are for, and what experience is best for them. Then, use this information to effectively build your ecommerce website as well as your brand.
Keep It Simple: A simple web design is the best way to go
A simple website provides the highest level of user acceptance as well as user interaction. When you're aiming to connect with as many users as possible, you should avoid complex designs. This will also make it easier for the design to be responsive using any device. Responsive web design means that your website is accessible no matter where the user chooses to view it — whether it's desktop, laptop, smart devices, or tablets. Reports by Google stated that 61 percent of users will be less likely to return to a site if they have trouble accessing it on their mobile devices, and 40 percent will likely choose to visit a competitor's site as an alternative. What you don't want to happen is to lose clients and have them transfer to a customer just because your website was difficult to use.
The less users think, and the more the interaction with your website comes naturally to them, the better.
Develop Mobile Design
Designing your ecommerce website for mobile use is now a requirement. Not just because the Philippines' smartphone users has reached an estimate of 44.3 million in 2020, but Google also stated that beginning September 2020, they will be enabling mobile-first indexing for all websites.
Design-wise, your ecommerce website should look as good on mobile as it does on desktop because people are now using their mobile devices to browse and shop online. In order to provide accurate and relevant data to mobile users, Google has switched up its algorithm so that Googlebots can read and evaluate how important and valuable a website is. This includes assessing if it's mobile-friendly and quick-loading, two important characteristics of responsive web design.
It's important to note that part of the behavior of mobile users is to use mobile devices to look for local information, or what's near them. For example, a delivery place nearby or an establishment that's accessible to where they are located. To enhance the performance of your website for such cases, you should also incorporate local SEO services in your campaign. Local SEO prepares your website so that search engines like Google prioritizes it when a user conducts a search that's targeted to a specific location. Local SEO is an effective conversion strategy since people who are targeting a specific location are already browsing the web with the intention of purchasing.
Avoid Cramming Information
It's easy to get excited about your products or services and this can make you want to put all of it in one place. This can lead to visitors getting overwhelmed. Nobody likes clutter. Web visitors like clean and modern designs so show them where to focus and value the importance of whitespace.
Negative spaces or whitespace is the blank area or spacing between the elements in the composition. It;s the blank space between the text, graphics margins, content, and icons.
Why is whitespace important in web design? There are many reasons for the value of whitespace in design, but the one reason that makes it stand out the most is that it allows visitors to focus on the content. Whitespace is there to highlight specific content and make the page as organized and legible as possible.
Whether you want a high impact CTA or you want the visitor to focus and absorb your value proposition, then a strategic use of whitespace is a must.
Make The Search Bar Accessible
Search bars are there to guide users and keep them from feeling lost. Make your search bar prominent and easily accessible. This is especially helpful if you have a lot of products that you can't put on a single page. The more product, information, or services you're offering, the more you need to have a reliable search bar.
Search filters are also a big help to your clients or customers as it narrows down the search for them, allowing them to find what they're looking for quickly.
Improve Site Speed
Speed is an important characteristic in tech, and a fast website is crucial if you want to retain your clients. It's not enough to get a user to click on your website, it's important that they stay, have a look around, and eventually purchase.
Up to 74 percent of users tend to close a mobile website if it takes more than five seconds to load and even something as short as a 100-millisecond delay in load time can cause your conversion rate to go down by 7 percent.
The acceptable load speed is three seconds, less would be better; you'll risk losing visitors if it loads more than three seconds. To check your site performance, always run an SEO audit or use Google's own PageSpeed Insights.
Calls-To-Action: Be Strategic With CTAs
Don't put your CTAs in just one place. Sprinkle it strategy across your content. Effectively placing it as the eyes go down the page.
An analysis of 25 million visits found that user-engagement happens mostly below the fold. Above the fold content should be attention-grabbing, it should make the user curious. It's not really going to urge the user to do anything aside from wanting to know more, so the next goal is for you to get them to dive further into the page. That's when you create content that will urge them to click on a CTA or perform the action that you intend them to. Conduct thorough market research to know what triggers certain types of behavior when it comes to your target audience.
Opt For More Familiar Layouts
One ecommerce web design tip that's helpful when choosing a layout is to stick to a standard design. You want your ecommerce website to be unique in order to stand out, but the website layout isn't the way to do that. Your content and your value proposition are the factors that will differentiate you from the competition, when it comes to site layout that shouldn't be the case.
There are many website layouts that will aid your success. There's the zig-zag layout, where the design guides the eyes to move along the page in a zig-zag direction. You can also opt for the popular F-layout where the eyes are guided to move in an F-pattern. There's also the eye-catching Full-screen photo where the layout is a full-blown image that represents the website with minimal text to support it.
No matter what layout you choose to go for, there are elements that should be presented in a standard manner to make it easier for users to know your core message. Here are the standard web design layout tips for ecommerce websites:
Place logos at the top left. A logo is the symbol of your brand and will most likely generate the first impression. People have all been accustomed to viewing the left side first. This dates back to how military uniforms have placed logos on the left side. The eyes tend to go there first and it aligns to how people who use Indo-European languages (like Filipino and English) read, thus, making it more memorable.
Have the navigation bar at the header. A lot of ecommerce websites place the navigation bar on other areas of the site like the left, right, or even bottom. However, the navigation bar allows users to access any section of your website, therefore, it's very important for it to be always visible and accessible to them.
Contact information should be easy to find. Users should be able to contact you easily and find your contact information too. Typically found on the footer or the homepage, your contact information should contain your email address, phone number, and office mailing address.
Your contact information provides comfort to your customers and also promotes trust to new users. By making it known to people that they can easily get a hold of you, and showing it on your homepage boosts your credibility too.
Place the search bar on top. We've talked about the importance of the search bar, but its position is also crucial for an effective website layout. If you're offering multiple products and services, there will be instances where users will be wanting to check multiple items. You want to make it as easy for them as possible to do so, and placing the search box on top will be the perfect place for it, compared to the bottom or the side of the page where the eyes can have a difficult time looking for it.
Provide High-Quality Images and Graphics
Images are there to enhance your website and present your products or services in the best possible way. Since people won't be able to touch or meticulously peruse what you're offering them, high-quality images that show every important detail of your product will influence their decision to buy.
High-quality images also boost your SEO. Organic ranking is the reason SEO services are in high demand today. Ranking on search engines is a priority goal for ecommerce websites and SEO makes sure that an ecommerce website is primed to rank high on search results pages. These are some factors that you should consider when it comes to enhancing your images for SEO:
Include alt texts and title tags in your image description
Link images to contents on your website
Make sure that the image is relevant and aligned with the content
There are high-resolution stock images available on the web, you can use them to enhance your web design but when it comes to product images, it's best to invest in hiring a professional photographer. Users will appreciate the quality and effort that you put into it and will be more likely to trust and buy your product.
Make It Easy To Check Out
Another effective ecommerce web design tip is to add a view cart button in the navigation bar or somewhere that's prominent and accessible. This is usually the shopping cart icon that you see on top of the page. This simple strategy will easily allow users to review what they've added to their cart and checkout without confusion.
Sign-ups shouldn't be part of the initial experience.
Avoid requiring a user to sign up or register before they can browse your products or services as this can stop them from going further into your website. As a retail store offering goods and services, sign-ups shouldn't be part of the initial experience. They should experience your store first and see what's inside. Save this part after they've added items into their cart and they're ready to checkout.
Include Reviews and Social Proof
Capitalize on reviews. Research shows that 84 percent of consumers trust online reviews as much as recommendations from family and friends. Make it easier for buyers to decide if a product or service is for them by providing reviews. It's also advisable to develop a process that will encourage your existing customers to review a product or a service they have tried. Likewise, you should also have a system for managing unfavorable reviews. Reviews build trust and it provides proof that your claims are legitimate.
Know What You Need
If you're going to work with a web design agency, it's important to know what you need first. It doesn't mean you should have the whole look of the website planned out. However, you should at least know what you want so that the web design company will be able to provide the experience and skillset you need. Here are some things you should do before choosing a web design company:
Know the goal of your website
Visualize what you want your website to look like
List down your priority pages (Homepage, About Page, FAQ, Products or Services Page)
Determine where the graphics and pictures will be coming from
Set your budget
In order to know who to hire, you first need to know what you need. The web design agency will guide and advise you on the best way to design your ecommerce website and then, it's up to them to deliver exactly what you need.
An Ecommerce Website That Works For You
Today's buyer expectations are higher than before, not to mention, the attention span is getting shorter too.  There are many new emerging trends and buyers have a ton of choices that it's easy to lose their attention. It's important to keep up with user demands and continue coming up with different ways to engage them. It's no longer enough to have a beautiful website where people can shop. Remember, your competitors are also making sure that their websites look good. In order to have an edge and to build a competitive advantage, it's important to pull all the stops. Improve your ecommerce website's usability, enhance user experience and optimize your website for search engines. There's no quick solution for success. Developing a website that sells will take a lot of research, some trial and error, and finding the right strategy for your ecommerce business. But, as long as you think about what your customers need, find the right web design company and acquire the right resources to meet consumer demands, there's no goal you can't achieve with your ecommerce website.