Why Responsive Web Design Matters to Your Business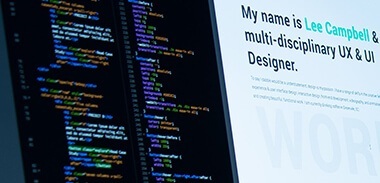 Your website is your business card. When customers search for your brand, it's often the first thing that they will see. Like how a business card should be designed to impress and make your brand known to customers, your website should be created just the same.
But, great websites don't just come out of thin air. Websites are a product of collaborative work. The cost of setting up a website is an important matter you'll have to consider. And while your business isn't foreign to the idea of spending, you'll feel a lingering notion that investing in it doesn't necessarily come with guarantees for your bottom line.
You need to cut through the "noise" and focus on the most critical aspects: design and function.
The uncertainty is especially clear given that the speed of technology and changes in consumer behavior are adding a lot of "noise" to website creation. But, forgoing your website because of the multiple elements to consider isn't an option. You need to cut through the "noise" and focus on the most critical aspects: design and function. One cannot exist without the other.
It's Not Just About Aesthetics
Design has a role in the most important functions of a website. It has a hand in making visitors stay, converting them, and more importantly, making them return.
But, what makes the design effective?
You'll hear terms like UX (user experience) and CTA (call to action) get thrown around when talking about website design and development. Both are essential to getting your website to deliver results. The performance of both, however, hinge on a key approach to your website's design: responsiveness.
The Value of Being Responsive
A responsive web design allows you to cater to a range of consumers who access websites in various ways. Most people do their search, open up their email, or transact with a business using a mobile device.
comScore shares that there's a 99% increase in smartphone Internet consumption on December 2016, as compared to December 2013. Meanwhile, eMarketer projects 1/3 (close to 2.6 billion) of consumers all over the world will own a smartphone by 2018.
Mobile users also tend to convert better than desktop users, as SurveyMonkey reveals that 70% of mobile searches lead to action within an hour.
This, of course, doesn't mean your website should only cater to mobile users. The value of responsive design is that it "responds" according to the needs of your visitors—across all devices.
Your website's layout will automatically change according to your user's device, from the size to its capabilities. The look and performance of your website will not falter no matter what your visitors are using: tablet, mobile phone, or desktop. The elements in all your web pages will appear properly – from the images to the navigation bars – allowing for a seamless exploration of your entire website.
In a nutshell, a responsive design means optimizing for your user's maximum satisfaction, which means improved experience.
Great UX = More Visitors, Higher Returns
The pleasure of web browsing is in the details. It's in the page load speed and ease of navigation. Your website has to be a joy to use, not tedious or frustrating. It also has to appeal to your target market, whether your users prefer a straightforward, easy-to-understand layout or want to see a creative, interactive one. So, it's important to pay attention to UX.
Take TrueLogic's website as an example. Look at how all the elements of our website is designed to deliver a great experience for visitors.
Investing in UX can create big returns. The latest Forrester research on UX reported on a return of $100 dollar per $1 spent on UX, which translates to an ROI of 9,900%, a figure you can't ignore.
A UX strategy doesn't just mean making sure your pages load faster than your competitors. It's not just about designing a layout that seamlessly leads your users from one page to the other. Improving user experience also entails making decisions using data and research. What passes off as good UX for one business may not be the same for your organization.
You need to determine how your visitors explore your website before making changes. Data gathered through behavior pattern, customer interviews, and other information are valuable in enhancing the experience. And an enhanced experience is likely to entice action.
More Action Leads to Conversion
An online customer's journey must always end the right way. Every lead counts, and reeling them in could depend on how well you've designed your CTA.
These aren't exclusive to your "Call us today" or "Submit a form," too. CTAs can take many creative forms, and effective placement also helps in gaining more leads. Hubspot's examples can give you an idea on how to create CTAs that people can't help but click.
It should fulfill the need of the customer at the end of each journey. It's not always about making a sale; it could be about signing up for the email news blast or getting access to a tool. The point is to maintain that connection to your visitors, because when you do, you'll always have an opportunity to convert.
An Asset for Your Digital Presence
You don't convert the customers you don't impress. That's why web design is so important because it creates an impression. You can say that it's the ultimate product of your web design efforts.
It's no doubt that a better designed website will benefit your business, but what if you're already enjoying good business? Should you still be concerned about web design? We would say yes, and absolutely.
A strong online presence, particularly with the help of a web design company in the Philippines, not only augments the most successful businesses. It can also sustain success, especially since responsiveness isn't likely to be the last development in web design.
New devices, smarter technology, savvier consumers—these are factors that can turn your website into a veritable money maker for your business.
New devices, smarter technology, savvier consumers—these are factors that can turn your website into a veritable money maker for your business.
The process of developing a website is a long-winded one, as you need to update your web design once in a while if you want to increase your digital presence. But, once you clear the "noise" around web design, it can be easy to understand and become a powerful asset to your business.
We believe that your website is an advantage. And a responsive design makes it even more competitive because it improves user experience, helps with search engine optimization, and it entices more action—more conversion. Our team of web designers and developers can customize your website for your users.
Through innovative web design and tailored solutions, we'll work with you to achieve your business goals. Let's talk about web design today!