An 8-Point Outsourcing SEO Checklist for Businesses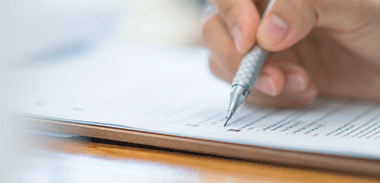 SEO has become an indispensable tool for businesses looking to boost their brand visibility online. It is continues to be an important component of digital marketing, specially with the impact of online search on the modern consumers' buying journey today. Simply put: If you want to get found online, if you want quality traffic flowing into your website, then SEO is the way to go.
It is no surprise that businesses of all sizes and across all industries are integrating SEO into their business model. Whether you're an enterprise, a local business, an established institution or a startup — SEO is a must. Well. for as long as the world uses search engines like Google.
But before you can get to the process of implementing SEO as part of your digital marketing strategy, you have to decide if you want to do it yourself, organize an in-house team, or hire an agency offering SEO services. Making this decision is, in itself, a difficult task.
In-house Team or Outsourcing SEO?
Small businesses with limited marketing budgets are likely to face the dilemma of deciding whether to do SEO in-house or hire an external source. To determine which path is the right one, weigh the pros and cons and think long-term.
Most small businesses choose to do digital marketing on their own, or they aren't interested in implementing SEO as a part of their digital marketing strategy. The reluctance to rely on a service has a lot to do with cost. But, would you take the risk of implementing a digital marketing strategy that might not work versus a tried and tested methodology from the experts?
SEO takes plenty of time and effort for it to yield reliable and consistent results. There are several elements to keep track of and master – from search algorithm updates to ranking factors. And doing it yourself or hiring and training an in-house team can easily divert your focus from what matters most: taking care of your customers and growing your business.
You're Making the Smart Choice by Outsourcing
If you outsource SEO services, you can have peace of mind that your company's digital marketing efforts are in the hands of the experts.
Before you argue, let us explain why we think this is a smart choice.
When doing SEO, you need to conduct keyword research and planning, as well as content development, link building, and technical optimization. On top of that, consistent auditing is important to know if your website is up to speed. If you're a local business, then you need to implement a Local SEO strategy to build up your local presence. Do you have the time to do all these? Even if you do, your time can be better spent at getting more customers for your business and nurturing your relationship with your existing ones.
If you outsource your SEO, you can have peace of mind that your company's digital marketing efforts are in the hands of the experts. They have SEO and digital marketing experts who can oversee every aspect of your campaign. They have the latest technology, methodology, and most importantly, they know how to do it right.
Your Outsourcing SEO Checklist
The number of agencies and consultants offering SEO services in the Philippines has steadily increased. With so many agencies competing to get your attention, it has become a challenge to choose the right provider for your business.
That's why we created this outsource SEO checklist to make it easier for your business to hire the right SEO provider.
1. Find the "proof in the pudding".
One of the best ways to judge the quality of an agency's SEO services is by looking at their experience and results. One way to do this is to look at where they rank on the search engine results pages (SERPs).
If the agency appears on the first few positions of local and organic search results, chances are high that their strategies are effective. If they managed to get their own business to rank high on search results, then the power of their methodology is clear.
2. references and testimonials.
A good SEO agency knows the value of building clients' trust. Having references and testimonials, as well as whitepapers and case studies openly presented on their website (or anywhere online) are great signs that the company is a reputable one. Agencies that don't bother to provide evidence of their work obviously have something to hide.
3. Conduct a thorough background check.
Meticulous research and persistent inquiry are necessary to ensure that an outsourcing company can be trusted. Go over their website and check if they posted about their past clients, if so, reach out to them and interview them about their experience with the company. Another way is to look for reviews across user-generated review sites and social media. If they have provided references or a portfolio of their previous work, find a way to get in touch with these companies and ask for their insights.
4. Scrutinize the claims.
Small businesses tend to have limited knowledge about the SEO process, which makes them vulnerable to lofty promises made by black hat SEO providers. To know if a provider is giving false guarantees, review the timeline. If they claim to boost your rankings in as little as a day to a few weeks, turn down the offer and move on to your next prospect. A word of advice, SEO is very effective but it isn't magic that happens overnight.
5. Check and compare the pricing.
Among other outbound and inbound marketing services, SEO is one of the least expensive. Some providers, however, reel businesses in by offering affordable packages.
We understand that, with your small marketing budget, it can be hard to turn your back on what seems like a good deal. But if the provider can't provide a detailed breakdown of where your money will go, consider it a red flag. Choose a company that can tell you exactly how every cent of your SEO budget will be spent.
6. Full-service and long-term.
Look for these key phrases when selecting a third-party provider. There's no shortcut to improving your rankings on SERPs. With organic search efforts, every good result is earned through natural means. There is no substitute for great content.
If a provider claims it can cheat or spam its way through a search engine's highly sophisticated algorithm to boost your website's authority and relevance, the deal will likely come with a sting in the tail. Only choose companies who practice white-hat SEO also called SEO best practices, anything other than that can get you penalized by search engines. Choose an agency that can disclose the slow and tedious aspects of SEO. Once again, an effective SEO campaign takes time.
7. Make sure the company is experienced
SEO is a growing commodity, which means, many are seeing it as a business opportunity and can enter the game just to get a piece of the pie. One way to know aside from checking their work with past clients is to talk to them one-on-one. Ask questions and have them explain the SEO process to you.
Questions to ask when hiring your SEO Agency:
How long have they been in the business?
Get to know them and their background in SEO or digital marketing.
What are their offerings, services or capabilities?
Who are some of their past clients? (Yes, you still have to ask this question even if you already have an idea.)
Let them expound and explain what they did for those clients.
Do they offer web design? PPC or other digital marketing services? (This is necessary because not only does it show their range, if you're aiming for a holistic digital marketing strategy, then this is an ideal agency for you. PPC management goes well with SEO. Think of it as an upgrade once your SEO efforts succeeds. Just make sure that they do everything exceptionally well.)
Ask them about the results they can promise you.
Request for an SEO proposal. You can then assess if the agency meets your criteria and if they meet your marketing budget.
8. Stay current with trends.
SEO is constantly changing, and Google updates its algorithm several times in a month. The real SEO experts crave the challenge of deciphering these changes and algorithms. There will also be times when you'll be needing web design and development services, because you'll either need to upgrade your web design or your website is not responsive enough. A responsive web design has now become crucial in digital marketing following the change in Google's algorithm. The update announced that Google will be indexing websites' mobile version first, followed by the desktop version. Google ranks websites in many ways, and this is one of them. In situations such as this, if the provider is not up-to-date on the latest developments and new tools, run for the hills and never look back.
The real SEO experts crave the challenge of deciphering these changes in algorithms.
It is understandable for entrepreneurs who want rapid growth for their business to fall prey to black hat SEO schemes. Don't fall for those who will promise you the moon or achieve first-page rankings overnight. Experienced SEO consultants will first be analyzing and evaluating your business thoroughly, then design the proper SEO strategy that suits your business, your KPI's, goals and marketing budget. They will explain the timeline and set expectations accordingly.  As with every business operation, nothing good comes out of rushing an online marketing process. Spend your budget wisely and get long-term results by choosing a reputable SEO outsourcing provider.
If you're ready to reap the maximum benefits of SEO, just give us a call.