Is Email Marketing Dead in 2023?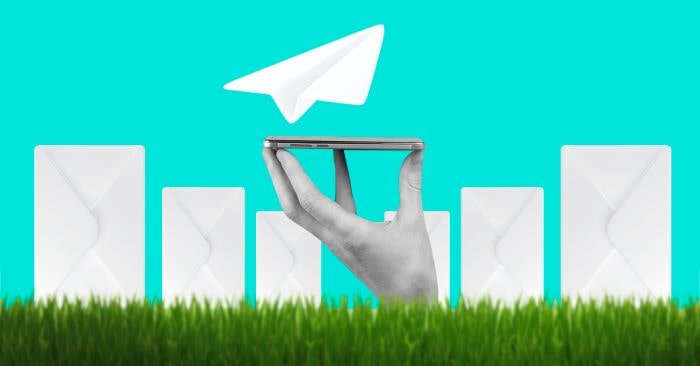 Email marketing has become the backbone of not only business communication, but all online communication. Studies revealed that email marketing is expected to grow to 4.3 billion users by 2023. Around 58% of consumers check their emails first thing in the morning. It's no surprise that businesses continue to use email marketing to leverage their brand and increase sales.
With email marketing, you can reach the right people at the right time, have complete ownership over your contact lists and provide more value to your audience. It's an effective process that turns one-time buyers into loyal fans.
Easy Ways to Get Started with Email Marketing
Subscribe to some of the free and paid email marketing tools such as MailChimp, HubSpot, and Constant Contact. Determine your goals, features you need, size of your contact list, and overall budget in choosing the one for your business.
Build your contact list. Now that you have a tool and you have already established your goals and what you want to achieve from email marketing, it's time to build your email list so you can start sending campaigns that have those goals. You can either import a list of contacts or build a new list from scratch.
Create different segments of your prospective customers that you see the most.
Create automation for those segments to nurture those leads by making informative emails.
Write a newsletter for your website to drive subscribers.
Optimize based on statistics and measure your campaign results.
Why Email Marketing Isn't Dead?
Everyone is using and will be using email
According to HubSpot, there are 4 billion daily email users, and this figure is increasing year after year. At least 91% of people check email every day and that alone should be enough to convince you to use this tool.
Email is used by more individuals than social networking. It is used by 92 percent of internet users while 79% have a social networking profile, according to Pew Research. eMarketer also said that 81% of retail experts believe email marketing is an effective strategy to attract new consumers, compared to 51% who believe the same about social media.
Email marketing delivers strong ROI
More purchases are converted through email marketing (66%) than any other channel, including social media, internet search, and direct mail. The research found that only 17% of respondents preferred social media for receiving promotional information, while 72% preferred email.
Customers eagerly anticipate receiving your marketing emails, with 61% reporting that they do so at least once a week. Email marketing offers such a strong return on investment, with a $44 ROI for every dollar spent.
It is the preferred business communication
There's no doubt that email marketing is one of the most effective ways to follow up and communicate especially at the beginning of communication with a brand or customer. Unlike phone calls or text messages, emails are often less intrusive. Around 73% of millennials identify email as their preferred means of business communication and 86% of professionals give priority to email connection.
Whenever you make an official statement or decision, we recommend sending an email to build trust and stay in touch with prospects because sending a message through an app is inappropriate especially if your audience is not ready to buy.
Email marketing is flexible and measurable
Almost most email marketing tools allow you to track your campaigns. You can check delivery rates, bounce rates, unsubscribe rates, open rates, and click-through rates so that you can have a better understanding of how your email campaigns are working.
In addition, emails are highly customizable. Not only can you design them to convey your brand message, but you can also quickly send them to either a large number of people or smaller groups through segmentation. It's all about knowing your audience and providing valuable content to them.
 Emails are cost-effective
One of the best things about email marketing is that it is affordable. Depending on your platform, the number of contacts, and several emails you want to send, it might only cost a few hundred pesos a month to maintain. MailChimp allows you to send up to 12,000 emails a month for free and Vertical Response offers free email marketing for up to 4,000 emails a month and 1,000 email contacts. Both offer subscription services for higher-volume senders.
Key Takeaway
Email marketing will continue to thrive in 2023 and it will still be a cost-effective way to reach customers. There are around 5.5 billion email accounts in use and 90% of emails are delivered to the correct inbox globally.
Although technology is always evolving and trends are constantly changing, one thing in the digital space remains clear–email isn't dead and is here to stay.