A Guide to Email Marketing Segmentation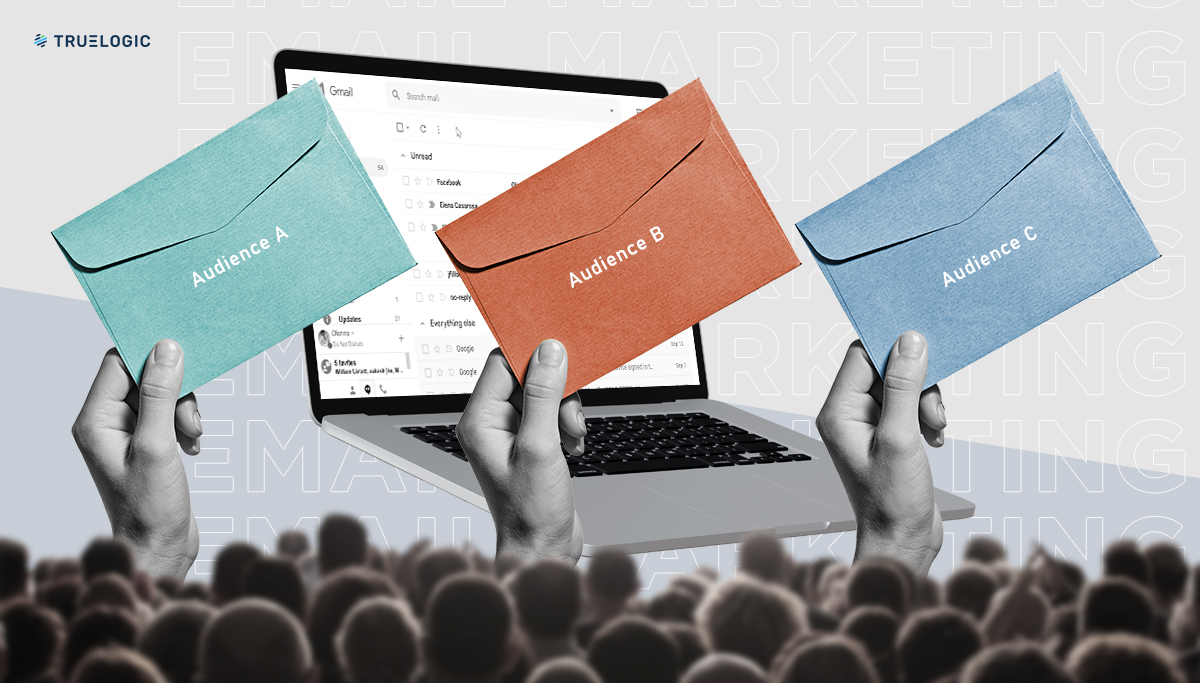 A Mailchimp study says the average open rate for emails across all industries is 21.33 percent. But once you get your subscribers to open, are they clicking on your offers, making any bookings, paying for their purchases?
Classifying your users by segmenting them into audiences improves your chances at converting them.
Segmenting your email marketing list means dividing the users in your email marketing database into different categories based on certain criteria.
It helps you personalize communications and keep mail lists clean from your least interested, least engaged subscribers.
Conversely, segmented, well-maintained email lists also keep you focused on your best readers and customers, protecting your emails from encountering deliverability issues and getting lower sender scores. Gmail, Yahoo, and many private corporate email services can start tagging your email as spam if it is constantly left unopened.
Lower open, click through, and conversion rates can end up hurting your campaign success metrics. Healthy email marketing lists have a natural subscriber attrition rate (about 0.5 percent is okay). It's up to you to find ways to grow your subscriber list to replace these lost contacts.
Email Marketing Strategy Best Practices
Industries differ, so the way you end up segmenting your email list based on your target audiences is up to you.
Here are some recognized best practices that keep your email marketing database in tiptop shape – ready for marketing automation, as well as mass or one-on-one customized communications.
Opting In New Subscribers
Are they new subscribers? Send them a welcome email or a series of welcome emails that introduces them to your brand.
Where did they come from? If they are newcomers to the website, try using an email subscription pop-up. Industry statistics show that subscription offer pop-ups can convert 2-4 percent of people who visited your site.
Give Subscribers A Choice To Set Email Preferences
At the signup stage, give your prospective subscribers options.
Maybe they're interested in newsletter updates by industry. Perhaps they are interested in content on your blog, or your latest product updates.
Email preferences setting is not just a capture strategy, but a good retention strategy as well.
Perhaps they just want to receive less email from you. If a user in your database is about to unsubscribe, lead them to a page where they can reset their subscription options.
Classify Subscribers Via Your Lead Magnets  
Using social media or Google Ads for lead generation?
If you are good at creating versatile, useful content, you might be winning subscribers via white paper or research update signups. Event attendance is also a good lead magnet that deserves its own email segment.
Segmenting and tagging this category of subscribers is very valuable for B2Bs and can be nurtured with a specific, audience-focused set of emails.
Track Open Rates
Open rates are extremely valuable. They pinpoint who are your most engaged subscribers, as well as those who don't open and click through your emails at all.
What do you do with this info?
Think of your most engaged subscribers as your VIPs and reward their attention. You could invite them to an exclusive webinar or event, a preview sale, or offer them to try a new product or service at a promotional price.
Track Inactivity or Changes in Engagement Patterns
There are different types of inactive users – and certain types of subscribers are only in need of a nudge to get them active again.
Say you've gotten conversions in the form of a free consultation or business appointment. If they've booked a meeting but have not come through, you could create a segmented group that reminds them to reset their booking.
Others may have been opening several emails in a row, and then suddenly stopped looking. Then there are more inactive type users – those who don't open your email after six months or a year.
For these less active users, send a quick hello and ask them to check out your latest product arrival, or offer them some news that you think is relevant to them.
Be Ready for Unsubscriptions
Don't stress over people who unsubscribe. It's okay to let these subscribers go if they are not interested in reading your email or visiting your website.
Metrics-wise, if your unsubscriptions start to go over 1 percent of your list,  look into your subscriber acquisition techniques, as well as the segmented content in your emails.
Ecommerce Segmentation
Ecommerce email marketing segmentation is a sophisticated strategy with plenty of layers and opportunities for engagement. Each of these is a valuable email segment. Be creative and friendly in your communications!
An abandoned cart: The most frequent issue with many ecommerce-oriented websites. Revert back to your customer and remind them that they haven't finished purchasing what's in their cart.
A missed promotion: Check subscribers in your list who missed a recent sale or discount – and see if you can extend the offer.
Haven't written a review: Increase social proof on your website by encouraging reviews and thanking customers who did it. A reminder and a thank you email is often enough to start and close this loop.
Ecommerce customers track their emails closely, because money and product delivery are involved! Here are other ecommerce email best practices that can keep you in contact with them throughout their customer lifetime.
Keep Your Email List Clean 
A good segmented email database is fundamental to any email marketing strategy. It is an important extension of your brand's personal voice. It helps you monitor and nurture your most engaged subscribers. More importantly, segmentation keeps your email database primed for your most active customers, as well the most active leads for your B2B business.
It's just as important to manage unengaged or inactive subscribers. Bear in mind that you can always suppress or move inactive subscribers off your active list without deleting them entirely.
A well-maintained email database will give you a fairer picture of your email marketing performance and keep in closer range of your overall marketing targets.