Coming Up on Truelogic DX, September 2021 Edition: When Emerging Businesses Go Digital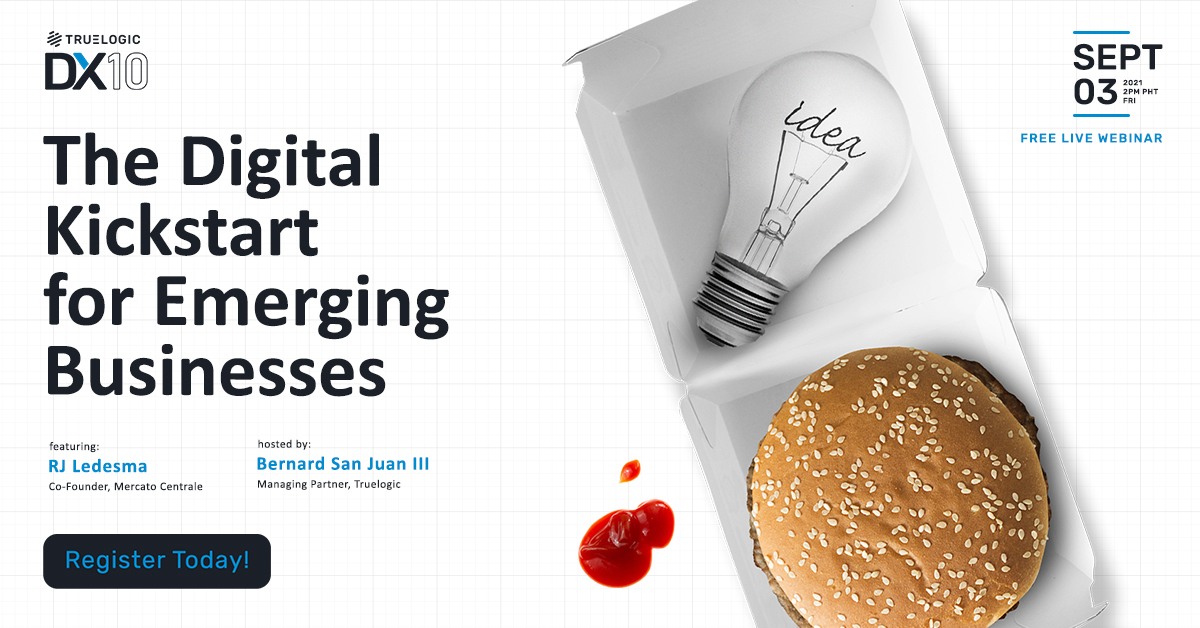 With no clear end to the pandemic in sight, food entrepreneurs have had to pivot more than once to survive. Today, an enterprising group has banded together in Mercato Centrale's latest incarnation as a hybrid cloud kitchen and e-commerce business.
RJ Ledesma, co-founder of this popular night market, explains how the concept came together – and how Digital has been instrumental in their growth.
Mercato Centrale is no longer just an outdoor food market. It has evolved into a hybrid cloud kitchen business that allows for "safe, socially distanced, al fresco dining," as well as take-out and delivery options.
Is this a viable model for small and enterprising food businesses? Is it scalable? And does it answer consumers' expectations with regard to novelty, variety, and safety?
Sign up to learn more  by joining Truelogic DX's September webinar titled, The Digital Kickstart for Emerging Businesses. Time and date: Friday, September 3, at 2PM PHT.
Truelogic Managing Partner Bernard San Juan III will be speaking to RJ Ledesma about growing food entrepreneurship, the startup mindset, and delivering a brand-consistent experience via Digital.
We want you to be there! Seats are limited, so register early.
Visit the Truelogic DX page on our website if you want more information on this webinar series, learn more about past webinar topics, and watch our past editions of the Truelogic DX webinar series.
You can also follow our regular updates on social media pages on Facebook and LinkedIn.