Social Media Lead Generation: Why It Works and Why You Should Use It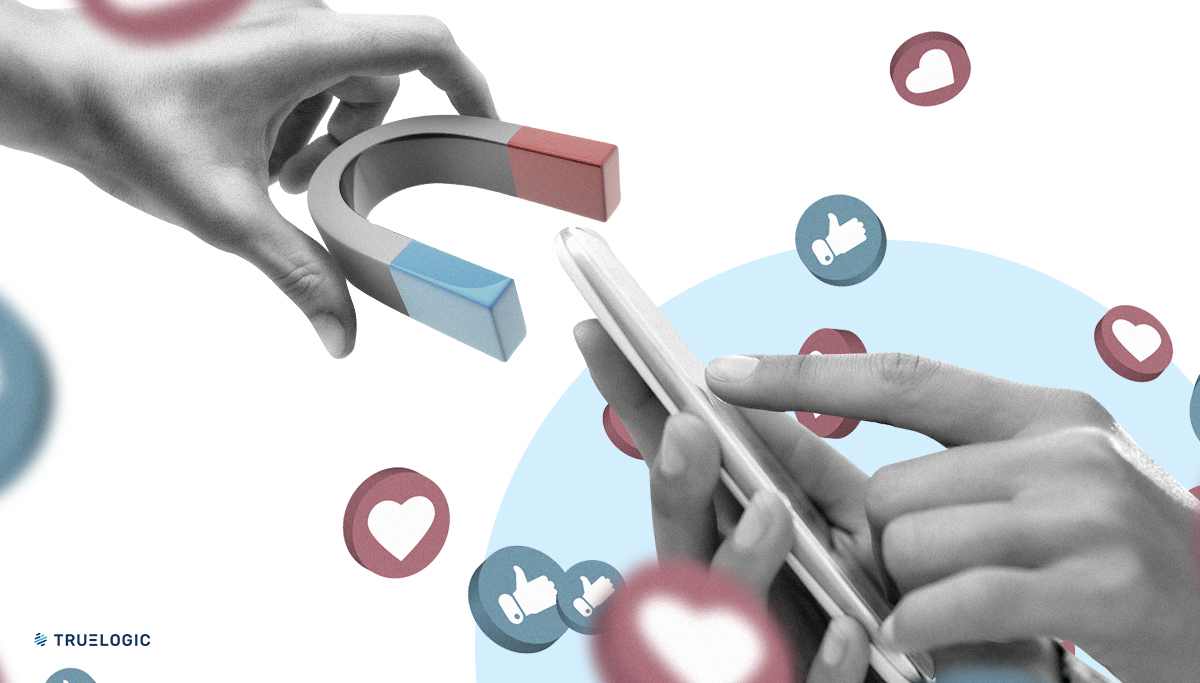 Businesses need to be Social.
Hootsuite's Global State of Digital 2021 report released in January notes that 40.4 percent of Internet users who are on social media are there for work purposes, while 44.8 percent use social media to search for brand information.
That's almost 1 in 2 people – and remember, we are talking about 4.48 billion social media users worldwide.
Being on social media makes sense for advertising and capturing leads – and can cost you less than you think in terms of time and money.
What's even better is that you can be creative with your lead generation tactics.  Let us explain why.
The Best Social Media Platform for Lead Generation: Still Facebook
Businesses always ask what the best platform is for generating leads.
Most agree it's Facebook by far – even for B2B businesses.
In 2015, Oktopost said that B2B marketers obtained 80 percent of their leads from LinkedIn.
A more recent and influential survey report from Social Media Today says B2B marketers believe Facebook is way ahead of LinkedIn in terms of quality lead generation.
Running advertisements on Facebook is also more cost effective than Google Ads, if one looks at the numbers.
Although 2021 has been a volatile year for Facebook advertising – because of various changes to the platform, the loss of iOS data – running Facebook ads is still slightly cheaper than running a Google ad, cost per click (CPC) wise.
Facebook average CPC in 2021 is estimated at US$0.97. Google Ads Display CPC will go just under a dollar, while Search CPC is between US$ 1-2.
If we compare across social media platforms, Instagram and LinkedIn are more expensive, at US$ 3.56 and US$5.26, respectively.
For medium to long-term campaign strategies on social, these costs do make a difference.
The Advantages of Social Media Lead Generation: Formats and Tactics 
So we've established that social media lead generation campaigns will make you visible and probably cost you less than a Google Ads campaign.
The other big advantage of social media lead generation lies in the nature of social media itself.
There are many ways of designing campaigns and content to attract leads that don't make them feel like they are being sold to. Take a look at these:
Lead Gen Ads 
Social media marketing is visible and powerful.  Just think Audiences. Social media ads can be tailored according to demographic profiles, location, time they are most present on the platform, and so on.
Have a special offer you've been advertising on Google Ads? You can do targeted advertising also on Facebook, Instagram, Twitter, and LinkedIn.
One of the best aspects of creating lead generation ads on social media is the convenience of information capture. Forms are pre-filled with the user's name, email number, and mobile number – or any other info that is present in their profile.
Someone who has seen your lead gen ad on mobile can sign up in a matter of seconds, hassle-free.
Retargeting 
Still want to woo customers back to your website? If you attached a tracking pixel to your website visitors, you can attempt to win back their attention via retargeting.
The applications are endless. Did they abandon a cart or not fill up a form? Social media forms are the way to do it faster.
You can also target these ads according to their position on your sales funnel, and design ads that drive awareness or push for consideration.
Use the data you have at your disposal to drive the messaging you need.
Influencer Endorsements
We've discussed this in one of Truelogic DX webinars: you can get creative on social media when you partner with influencers to endorse your brand. Want to win conversions without the hard-sell? Influencers.
Not only do influencers connect quite effectively with targeted audiences, they can also cost much less than celebrity endorsers, who are probably better at driving awareness, and not at capturing the sale.
If you are good at creating video testimonials and expert at influencer marketing, you need social media to drive your initiative.
Lead Magnet/Content Campaigns 
Not all businesses can convert customers upon the first, second, or even third point of contact. If you're a B2B, you know that your customers need to become aware of the problem you can solve, as well as the solution that you offer.
Educating your customers via research studies or white papers is a staple lead gen campaign you should pursue. In terms of lead generation, social media platforms like LinkedIn can give your brand greater credibility than a cold-launched campaign on Google Ads.
Flexibility of Format
More and more companies are exploring changes in advertising and lead gen format because social media platforms give them so much flexibility.
GIFs and animated videos. Long-form educational videos. Carousel image-type ads. Document and app downloads.
The important thing is tailoring your messaging and calls to action in a brand voice your audiences relate to.  Google Ads is great at capturing leads – but in terms of budget, formats, and audience reach, so is Social Media.