Must Haves for your 2023 Marketing Plan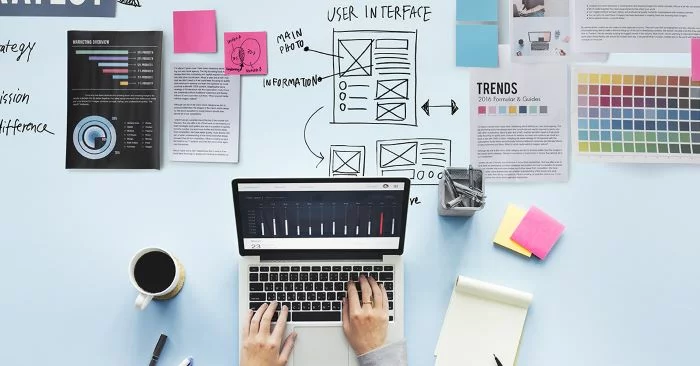 The world of marketing travels as quickly as light.
It's not always simple for marketers of any skill level to keep up with these changes. But it's important to stay ahead of them if you want to succeed in the fast-paced world of digital marketing and keep your audience interested in you.
As 2022 comes to a close, it's time to start reevaluating your marketing strategies for the new year.  Here are some strategies to consider integrating into your business to see significant growth in 2023.
Livestreaming and video-based content
It was estimated that consumers spent around 548 billion hours streaming through mobile devices in 2021. Video-based content is one of the most effective ways to reach consumers. Users spend most of their time on channels that offer video content and live streaming, like Instagram Reels, TikTok, Youtube Shorts, and more specialized platforms like Twitch.
These platforms can be extremely profitable as well: according to one study, live streaming will drive the $78 billion creator economy through 2025. The average attention span is eight seconds, therefore it's crucial for videos to be interesting and grab viewers' attention.
Social commerce will continue to grow
Consumers can browse products and make purchases through social media and content-creation platforms while using apps like TikTok or Instagram. This is known as social commerce.  By 2025, social commerce is predicted to account for close to $80 billion.
What does this entail for business owners? Giving clients a "link in bio" to your online store is just one aspect of social commerce. With the introduction of this shopping channel, customers' exploration and decision-making processes have changed when, how, and where they do so. Leading businesses, for instance, are collaborating with platforms like TikTok to create new connections with consumers, moving away from conventional advertising methods and toward entertaining, engaging content.
The Creator economy is booming
For years, marketing teams have been told that influencer marketing is king.  This is still true, but in 2023 a new segment will start to grow: digital creators. Someone creating something online is referred to as a digital creates something online is referred to as a digital creator or content creator. These people specialize in producing material for  Instagram, YouTube, TikTok, or other social media platforms in the form of videos, images, graphics, blogs, or informational resources.
Content creators' aim is to produce interesting information that informs and teaches their audience. They have the potential to attract a sizable audience, but it usually has less to do with the creator personally and more to do with the knowledge they're disseminating.
For high-quality content they can use in marketing, many marketers are turning to content creators rather than influencers.  They can plan strategies and use original content to advance your brand. Even though creators may not have large audiences, the types of material they can provide frequently meet the demand for user-generated content.
Adoption of agile marketing
The pandemic has taught marketing teams to adopt an agile marketing approach and incorporate flexibility into their marketing strategy. In 2021, more than half of marketers altered their strategy, and 83% of those that did so twice to four times in a single year.
Derived from the agile methodology used in software development, it is increasingly popular in digital marketing as it allows collaborative efforts of testing and is effective at pushing projects forward. In fact, according to the 4th Annual State of Agile Marketing Report, 51% of marketing teams are agile.  This methodology is applied to marketing emphasizes real-time collaboration and enables marketers to respond easily to changing trends. Adopting this practice at your business means having a plan B for global events and changing trends in your industry.
Analytics and data changes
On July 1, 2023, Google stated that Google Universal Analytics would be discontinued. Teams in charge of marketing must convert to Google Analytics 4. This platform incorporates a number of upgrades to follow the customer experience across several platforms and tries to collect events-based data rather than session-based data.
GA4 emphasizes customer privacy as well. This runs counter to some of the most recent privacy rules, including GDPR and CCPA. GA4 is a cutting-edge technology that offers unmatched insights thanks to privacy-first tracking, cross-channel data measurement, and AI-driven predictive analytics.
In addition, Google has stated that it will not stop using third-party cookies until 2024. However, experts point out that there are many other ways to obtain data. The generation of consumer data from only surveys, SMS marketing, AI chat tools, or other first-party data sources should be considered by merchants.