3 Law Firm Marketing Challenges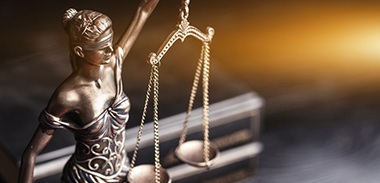 Marketing is difficult in just about every trade. Companies work hard to promote their brand and understandably look for a return on their investment. For many brands, digital marketing has made it easier to reach bigger audiences. Brands can now easily interact with people all over the world, sometimes without a cost.
However, the situation is different in the legal marketing industry. Unlike other industries, marketing for lawyers deals with a more serious and specific niche. Firms must be careful when targeting audiences to ensure the reputation of their business. The setup is indeed challenging, especially in today's thriving digital age.
Our digital marketing company has identified three marketing challenges that law firms experience. Here's how you can address them.
Poor Branding Strategy
Law firms aren't the best when it comes to branding. Some even make the mistake of looking like their competitors, confusing clients and making their brand less memorable. Sure, legal professionals have more to do than focus on branding. However, it's important to understand that branding is a significant consideration in marketing.
Apart from a remarkable logo and a well-designed website, what other aspects of branding can law firms focus on to appeal to more clients? Here are a notable few:
Brand color and tagline
Be consistent with the color of your website, office, and marketing collateral. Choose two to three hues that best represent your firm, so clients can easily identify your practice. A catchy yet professional-sounding tagline helps, too. Include it on your website and social media profiles.
Client interaction
Branding isn't all about content and visuals; the way you treat your clients plays a huge role as well. From preliminary meetings to court dates, listen and interact with your clientele with respect and composure. If possible, train your staff in the ways of customer service to ensure that all employees can represent your firm in a professional yet approachable manner.
Partners and accomplishments
What are you most proud of about your firm? Is it the exceptional roster of partners? The number of cases you can close in a year? Or, maybe, the capability to get the best results for your clients? Whatever these may be, promote them so clients know how efficient and successful your firm is. Send out press releases and dedicate a page on your website for company achievements.
Lack of Client Education
Consumer education is important in every industry. Lawyers, however, tend to ignore the significance of including educational content in their marketing and advertising strategies. Law firm clients are just like everyday consumers who wish to understand the value and benefit of the product or service they are planning to purchase. They seek knowledge and enlightenment, especially when faced with complicated cases.
Fortunately, there's plenty of opportunity in today's digital marketing industry. Law firms can take advantage of blogging and social media when introducing a topic or explaining a point. Sharing educational content allows lawyers to build a healthy relationship with potential and existing clients. It also solidifies their expertise and encourages communication.
Here are some content marketing practices to start off with:
Establish a blog
Having a blog on your website won't ruin your firm's credibility. It will, instead, increase website visits and attract more clients. Hire an experienced web developer and choose a blogging platform that is free, customizable, and easy to use. WordPress is one of the most reliable content management systems today.
Don't overlook SEO
To improve your website's online rankings, you need to invest in SEO services for lawyers. A good SEO strategy puts your website on top of the search results which boosts your law firm's exposure. Use keywords related to your services and list your practice on Google My Business.
Publish a variety of legal content
Apart from blog articles, it is essential to publish other forms of educational content, as well. Produce materials such as white papers, eBooks, infographics, and videos and promote them to highly targeted audiences through social media and email newsletters.
Failure to Develop Strong, Interesting Content
So, you have a blog that regularly publishes educational content…the problem is, how do you capture your audience's interest? Law isn't an easy topic to discuss. Some people find it uninteresting and difficult to grasp. This is a challenge for law firms that aim to reach diverse audiences; how can you market your legal services when clients aren't interested? How can you build a credible law firm when people find your content—or worse, your website—boring? We've listed three simple yet effective ways to engage your audience:
Recruit experienced writers
Ensure the quality of your content by hiring skilled and experienced writers. Having a dedicated pool of writers allows you to focus on other aspects of your business, and leaves you with more time for research and interviews.
Find a writer with a background in legal marketing; plus points if he or she is well-versed in SEO marketing. Also, if you have a limited budget, consider hiring freelancers that you can pay by the hour.
Tone and style
A consistent tone and style must resonate throughout your content. Clients should be able to identify your firm by simply reading an article or scanning through a social media post. Develop a style guide that writers and designers can follow for branding and structure. Let your firm's voice support the message of your content for a more personalized marketing strategy.
Use of visuals
Do you know that 40 percent of people respond better to visuals? Photos and videos can communicate information in a more interesting way. They make long articles and eBooks more memorable and easier to digest. Include visuals in your content marketing strategy. Stock photos are okay as long as they suit your message and brand. Illustrations, on the other hand, give off a more modern and colorful vibe.
The Takeaway
Marketing for law firms can be a challenge. From brand to content and engagement, legal marketers must focus on their audience while ensuring the credibility of their firm. Don't be afraid to try unconventional marketing strategies. Be an expert in the industry and impress your clients while you're at it.