5 Year Anniversary In The Philippines: My List Of Influencers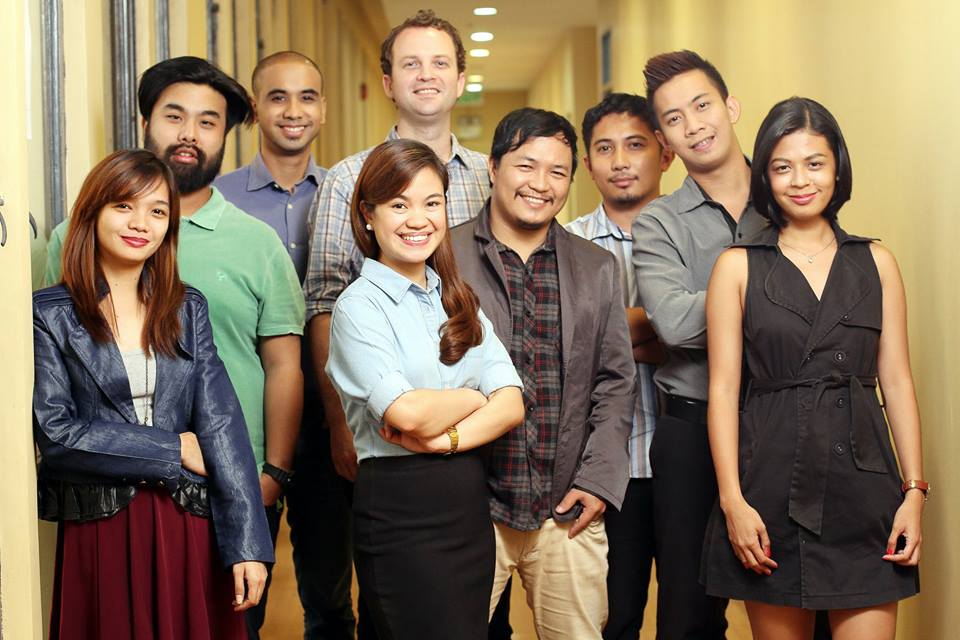 Coming up this October it'll be my 5 year anniversary of moving to the Philippines. It's also my 4 year anniversary at TrueLogic Online Solutions where I'm the Managing Partner. It's been a very interesting, fun journey.
We've grown from just a few employees to an army of about 100. We're working on very exciting projects that will put the Philippines on the map when it comes to Digital Marketing.
I'm looking forward to many more awesome years. Here are a few clips from the past 4 years working in digital in Manila, Philippines.
A few of our awesome team members Giving shout outs, prizes and great client feedback. TrueLogic karaoke
Here's a list of 15 most influential people that have affected me over the years the last 4 years. You should meet these people:
Itamar Gero
CEO at TrueLogic Online Solutions
My business partner and friend. Itamar's an extremely technical innovator, and problem solver. If you don't know him, you should.
Bernard San Juan
General Manager At TrueLogic Online Solutions
I've worked with Bernard for years. He thinks on his feet and has a large bank of processes and management techniques.
Sean Si
Owner of SEO-Hacker.com
Sean is a whiz at driving traffic and a great promoter. His heart's in the right place. We can learn a lot from him.
Jason Acidre
Owner of KaiserTheSage.com and a good friend. Jason is one of the most followed people in the world in digital marketing. Get him to talk about you.
Greg Kittelson
Chairman at KittelsonCarpo.com
My first connection to the Philippines. Helped me get set up my first company, and is a staple in the business community.
Stephano Fazzini
Co-Founder at TwitMusic
I met Stephano just after coming to the Philippines and he's been involved in the startup scene the entire time. He's got a great eye for recognizing needs in the market and seizing them.
Abhi Mohan
Regional Director – Asia & Oceania, Excitor A/S
One of the best networkers I've ever met. If you don't know Abhi, you're missing out. He's phenomenal innovator and true leader in our community.
Norelyn Babiera
Vice President at Fiera de Manila Inc.
True pioneer of event management in the Philippines and a great example of a Filipino hero. She has a heart for education, and a passion for progress.
Jessica Shields
General Manager – Working Capital: Maersk Line
One of the smartest and youngest corporate leaders in the country. Jessica can lead large groups with passion and has a knack for not stopping until things are completed.
Karen Sordan
Training Department Head at TrueLogic Online Solutions
One of the most experienced training facilitators I've ever worked with. She's helped take TrueLogic to the next level with our Learning Center.
Ezra Ferraz
Business Reporter at TechInAsia.com
Business Columnist at Rappler.com
It's rare that you get someone with such an understanding of our two cultures, and a great writer. Follow his columns, you won't regret it.
BA Borleo
Managing Editor of FHM Philippines
BA has one of the biggest followings in the country. Leads the digital strategy himself, and just kills it. Learn from him.
Laurent Goirand
Head of Digital in the Philippines at GroupM
Laurent brings tons of experience to the local market. Laurent also has a heart of gold, I've got a ton of respect for this guy.
Sam Nam
Vice President, Marketing at DigitalRoomInc.com
Sam's the type of guy that will help you break through ideas that you never thought of in just a casual conversation. This type of skill is extremely valuable.
Vincent Golangco
Owner at WhenInManila.com
Vince has grown a blog into a huge traffic driver over the past few years. He understands the value of timing and content. One of the nation's leading blogs in digital.