Financial Times Digital Learning Week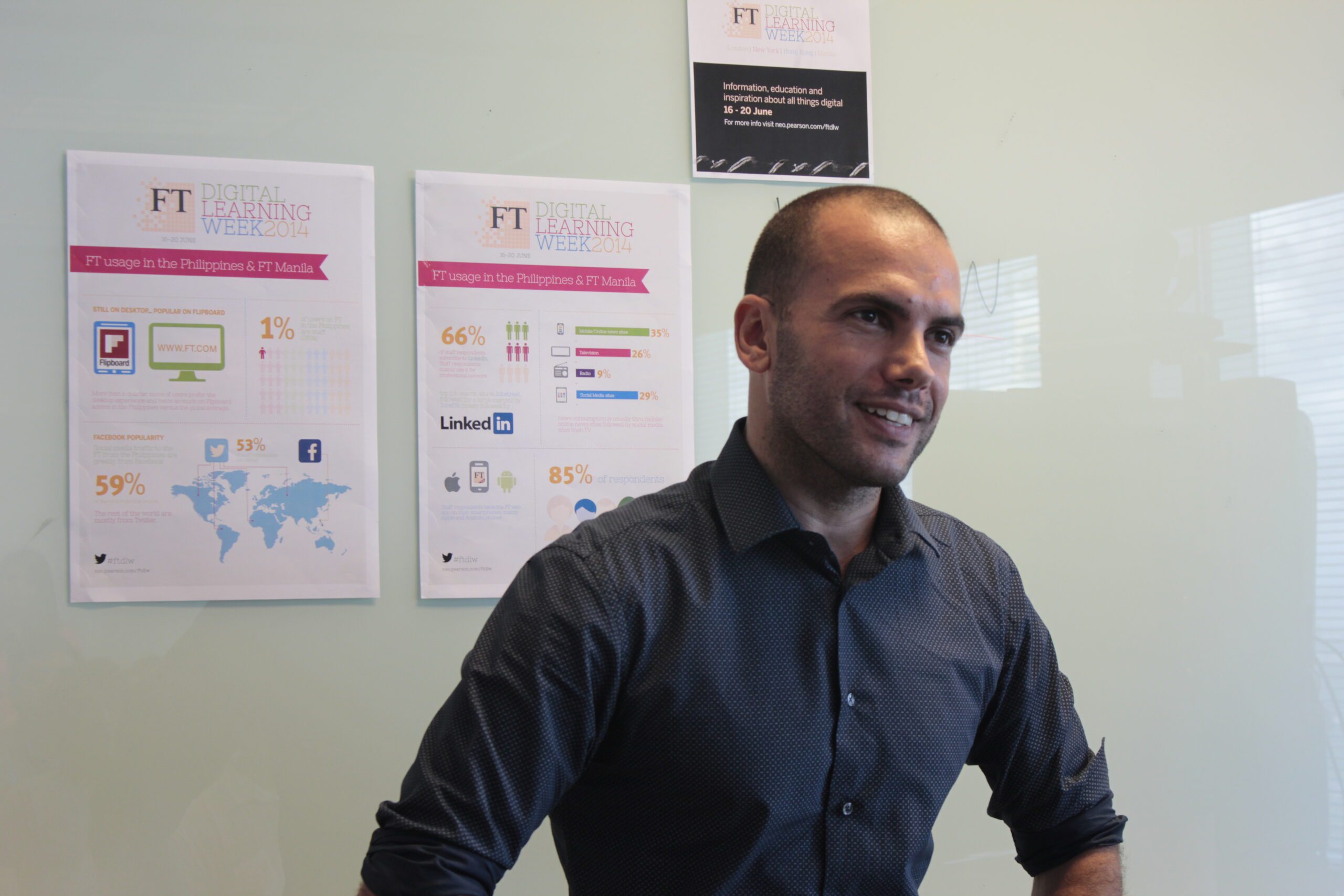 Last month marked another big stride into digital for the Financial Times. The global business news organization held its third annual Digital Learning Week focused on digital leadership and data visualization.
Our CEO, Itamar Gero and I were invited by Elka Requinta of the FT's Communications team to speak at this exciting event.
Itamar spoke about big data and categorized it into three major sections: Volume, Variety and Velocity.
Itamar Gero at the Financial Times in Manila
Here are some interesting facts from his talk.
Did you know that every day we create as much information as we did online up to 2013?
In 2006, we'd created more than 3 million times more data than all of the books ever written.
48 hours of video are uploaded to YouTube every minute.
293,000 status updates posted on Facebook every minute.
570 new websites are created every minute.
The exciting part about all of this information is what the world can do with big data. Predicting epidemics, predicting movie blockbusters and analyzing customers calls in real time are just a few of the possibilities that are being explored.
The real question is the future and how this data will be used. Itamar put a list together at the end of his presentation that shows where we're headed and what leaders are doing to make big data improve our quality of life.
My talk was about Personal Branding Online and its impact on decision making from a buyer.
Clayton Wood speaking during the FT Digital Learning Week in Manila
I tackled a few major points about what personal branding really means, how to develop your brand, and what impact personal branding has. here's a few things from my talk.
80% of people have searched for other people online.
80 million people are Googled each day.
92% of companies use social media for recruitment.
42% of consumers complaining online expect a response within 60 minutes.
Photo from techpageone.dell.com
A few months back, Jason Cruz (Social Products Director at MRM Worldwide) and I both spoke at a Blogging event. I heard him talk about how his company has metrics for applicants, and taking a look into the history of their online footprint before hiring.
Your personal digital footprint online can affect your career path, open doors or ruin your career. After all, you are what you post. I outlined the important principles of branding yourself, and maintaining your brand.
It was an honor to speak at the event, and we're proud to be a part of the effort to educate and share ideas about our digital worlds.
The FT's speakers list included BuzzFeed, the BBC, LinkedIn, ABS-CBN, among others and won the 'Game Changer' at the Institute of International Communications in Europe in 2013.