PeepCon 2015: A Value Packed Search Marketing Conference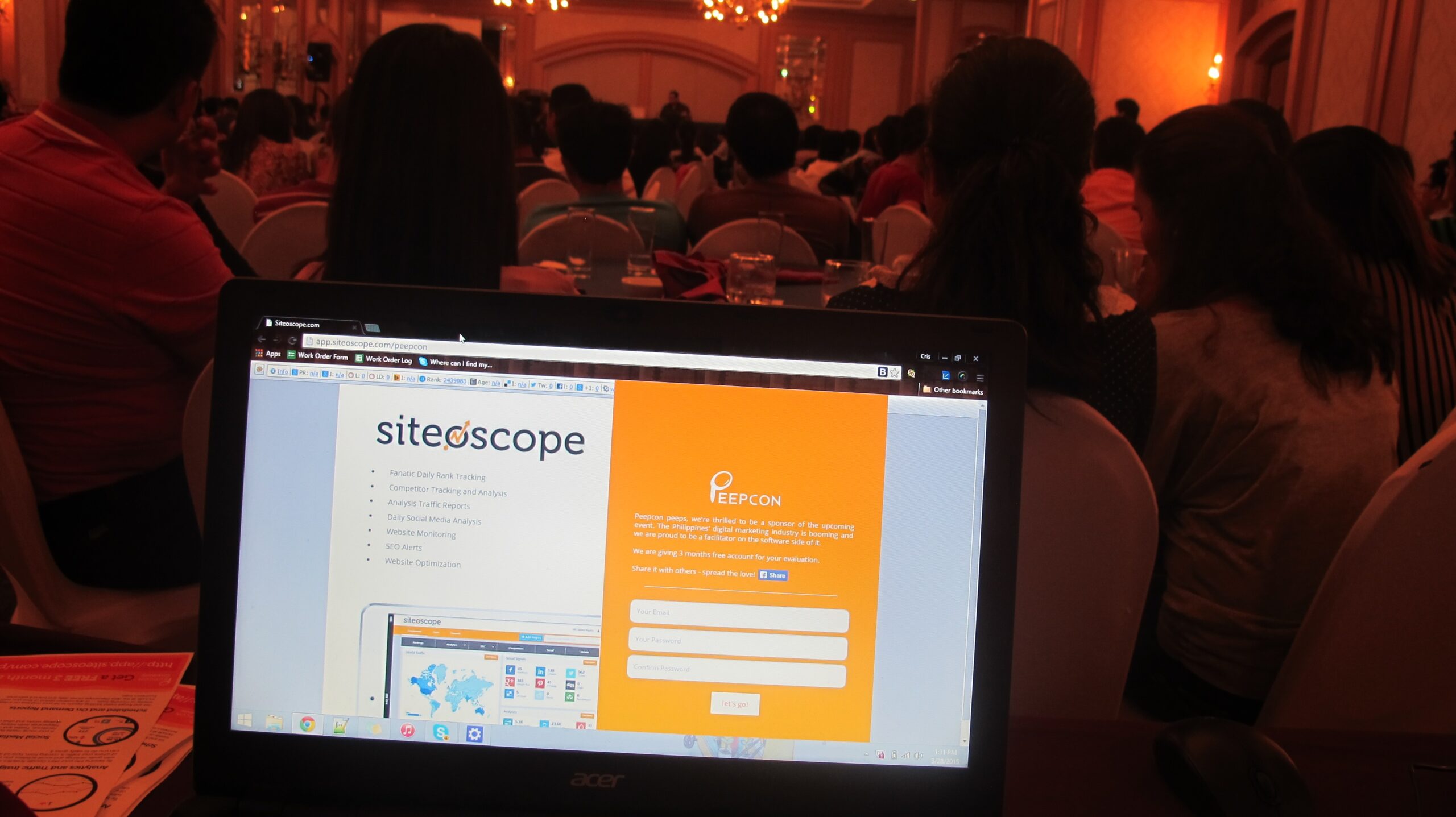 If you haven't heard the news, the Philippines recently saw one of its most ambitious search marketing conferences yet. PeepCon was a non-profit event for a cause, and it aimed to bring together some of the best minds from various backgrounds in one value-packed seminar. Seeing as how The Heritage Hotel's ballroom was practically overflowing with attendees, it was a major hit – and TrueLogic helped make it happen.
PeepCon was an excellent opportunity for people to learn, network, and help out a friend in the industry. All profits went towards a fellow SEO specialist  who is fighting against cancer, showing that the search community can band together when it counts.
The Five Sessions: An Overview of Search
The conference was divided into five sessions, each with a moderator and three speakers. These 90 minute panels had a Q&A portion at the end, so guests could ask about anything still weighing on their minds.
1. On-site SEO – Ranking starts with having a well-optimized website, so it is fitting that this is where the conference began. The session covered both fundamentals and advanced strategies for on-site SEO: addressing common problems, HTTPS migration, and Schema.org integration.
2. Content marketing – Good content is the foundation of digital marketing, and it is essential for building a website that performs well. Speakers talked about writing content that helps drive conversions, and how to use social media to promote your content effectively.
3. Digital entrepreneurship – Where do you draw the line between freelancer and business owner? And why is the distinction so important? Digital marketers need to have a well-defined strategy career strategy, and these presentations on the topic were both inspiring and informative.
4. Link building – Acquiring links takes far more effort and caution these days, thanks to Google's increasingly stringent standards. The discussion covered ethical link building strategies, visual alternatives like infographics, and the importance of qualifying links.
5. Data driven SEO – The numbers never lie, and data gathering goes hand-in-hand with SEO. Presenters stressed the crucial role of analytics in the industry, and how realistic goal setting can help marketers direct their campaigns better.
Did you miss the event, or need a refresher? Glen Dimaandal is uploading the presentation decks, so you can check them out here.  While they can't compare to hearing the speakers in person, these notes are still chock-full of valuable information.
TrueLogic also had the opportunity to introduce its latest innovation at the event. Many PeepCon attendees signed up for three free months of SiteoScope access – the perfect tool for putting what they learned into practice.
PeepCon 2015 was a huge success, and it will set the standard for digital marketing conferences to come. However, if you need help with refining your search strategy, there is no need to wait until the next conference for professional insights, contact Truelogic now, and learn more about our SEO service packages.