TrueLogic Returns to BLINK Seminar 2015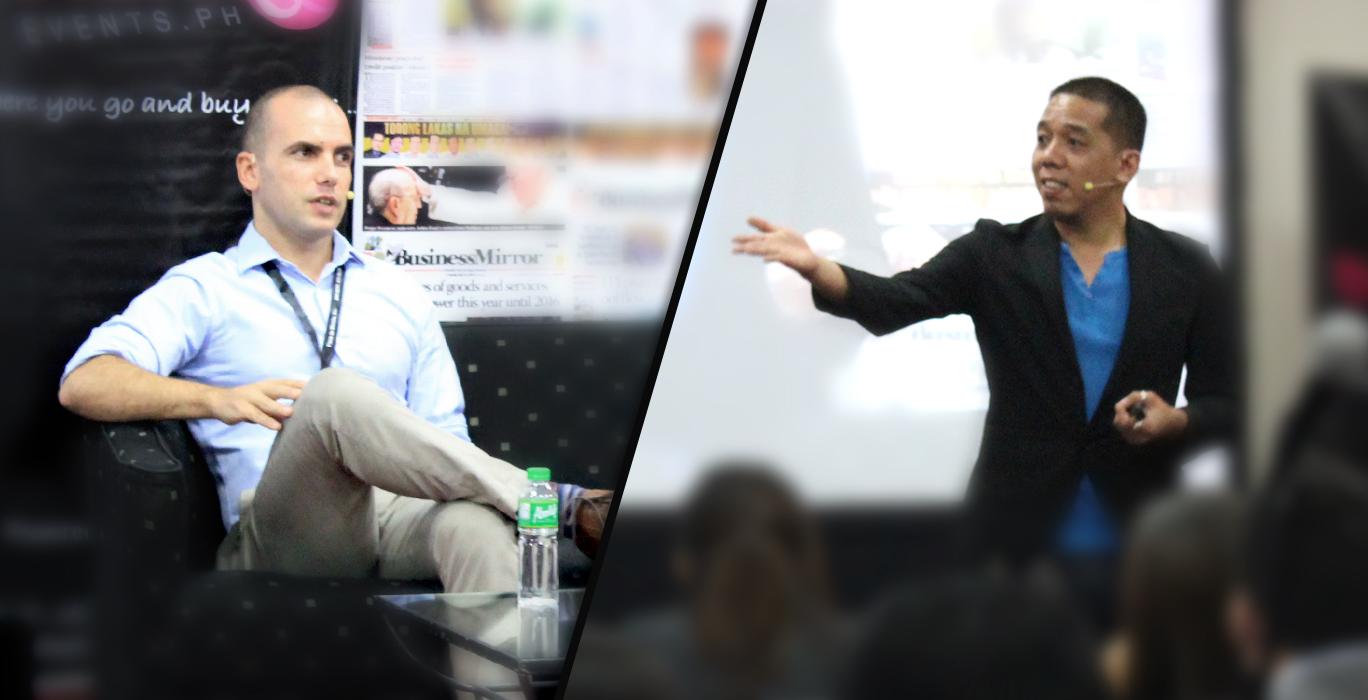 TrueLogic was once again part of BLINK's roster of industry experts at the recently concluded seminar held at the AIM Conference Center in Makati. Our very own Itamar Gero and Bernard San Juan III were two of seven resource speakers for the two-day event that had the topic, 'Customer Success with Digital as Everyday Touchpoint.'
Going Digital
With a focus on digital marketing, Itamar and Bernard shared the secret to why TrueLogic remains successful in engaging customers using digital platforms. Itamar's talk, 'Use of Algorithm for Better Targeted Ads,' discussed the importance of knowing customer intent and using predictive models to achieve meaningful conversions.
Bernard, on the other hand, covered 'Crafting a Smarter Email Marketing Campaign,' which shared the steps to developing more effective email marketing strategies. "Selling to people who actually wants to hear from you is more effective than interrupting strangers who don't," Bernard quoted Seth Godin's Permission Marketing.
According to Bernard, there's a secret to successful digital marketing: creating SMART goals. That is, each goal should be specific, measurable, attainable, relevant, and time-bound.
From Strangers to Promoters
TrueLogic was also part of the event's second day lineup, with Bernard taking the stage to discuss 'Turning Strangers to Customers through Inbound Marketing.' Here, he talked about finding customers in the digital world and, more importantly, effectively engaging them.
Bernard shared how inbound marketing can convert the target audience from strangers to visitors, leads, customers, and eventually promoters. He highlighted the importance of offering value first and being there when customers are ready to buy.
Changing with the Industry
It seemed only yesterday that TrueLogic's CEO talked at the BLINK Conference 2013 along with former Marketing Director, Clayton Wood. Back then, Itamar talked about digital marketing "becoming more intricate." But, according to him, catching Google's curveballs is "achievable."
"SEO is not dead. Google just repositioned the rankings, and is changing the industry so much. If you're not fast to adopt changes, it might be too late," Clayton added. Two years may have passed, but Clayton's and Itamar's words still ring true. Google's changes set the stage, but successful SEO companies continue to adapt.
TrueLogic's repeat presence at the BLINK conference affirms we shape the industry and help companies head in the right direction.