Shopping Goes Social: How Social Media is Changing the Way We Shop Online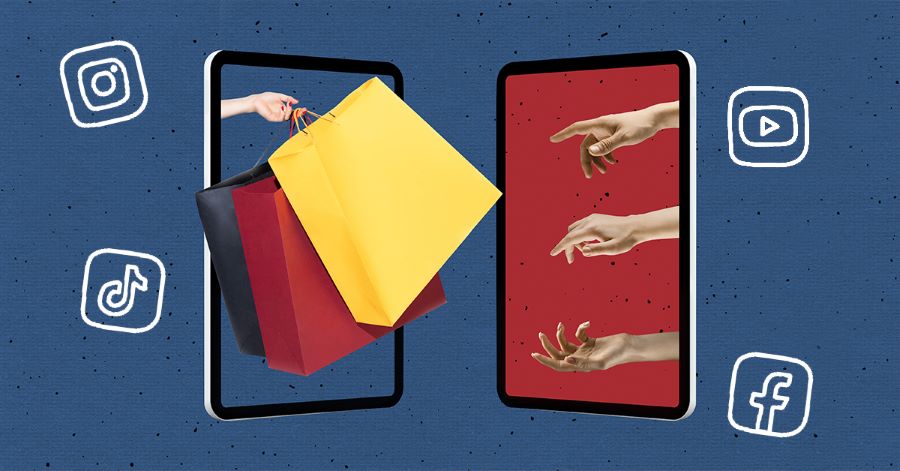 Social commerce has transformed the way consumers shop online. Initially, many buyers found online shopping overwhelming and insecure. However, the pandemic accelerated the adoption of social commerce, causing a decline in brick-and-mortar sales.
The advent of massive social networks like Facebook has revolutionized e-commerce, leading to a significant increase in retail e-commerce sales worldwide, projected to reach $4.9 trillion in 2021 and grow by 50% in 2025. Social commerce has contributed significantly to this growth, with $560 billion in sales on participating social media platforms in 2020, and an anticipated increase of $2.9 trillion by 2026.
This has created a highly competitive environment for brands, leading them to adopt more aggressive marketing strategies. Failure to keep up with the latest social media trends could cause online sellers to lose customers to their competitors.
However, keeping up with social media marketing trends can be challenging. To help, we have trends on all social media platforms participating in social commerce.
How Social Media Changes the Online Buying Experience
Social media has revolutionized the way people shop online by providing advanced analytics and data-gathering capabilities, making it easier for online shops to connect directly with shoppers. This has led to several changes in the online buying experience.
It makes buying more convenient
Social commerce has made buying more convenient for consumers, allowing them to find the best deals and compare prices without leaving the platform. It is easier than ever to find the best deals and compare prices with a few clicks of a button. This eliminates the need for customers to switch channels and potentially lose leads.
Creates a more immersive experience
Many companies leverage social media to enhance the overall experience for their target audience. This can involve compensating influencers for unboxing videos, blog reviews, and affiliate marketing.
An interesting survey on the impact of influencers on consumer behavior found that approximately 83% of individuals who follow and watch an influencer are inclined to purchase products promoted by that influencer.
It's no longer sufficient to simply showcase pictures or videos of your product. To generate sales, it's necessary to capitalize on customers' impulses by utilizing influencers to deliver a powerful call-to-action (CTA). Additionally, it's worthwhile to explore the possibility of extending user-generated content (UGC) into shoppable posts.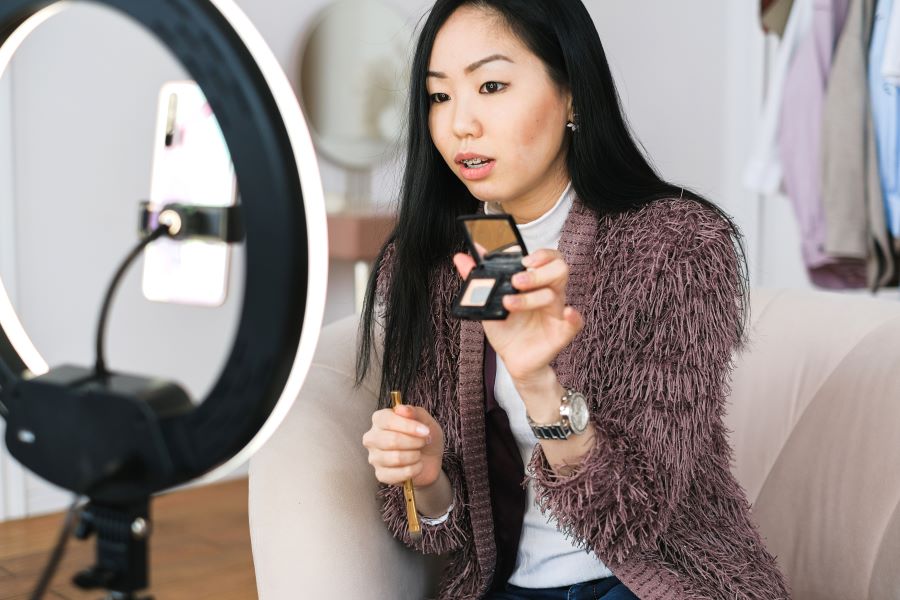 Encourages More Brands to Build an Online Presence
Having a strong presence on social media can enhance a brand's credibility. The number of followers a brand has on social media has a direct impact on how much trust customers place in them, making it essential for brands to prioritize building their social media presence.
Facebook is one of the social media platforms that enable micro-businesses to establish a presence on its platform. In fact, during the pandemic, Facebook offered $100 million in cash grants to assist micro-businesses in launching their social commerce journey.
Caters to Consumers at Different Phases of the Journey
When developing a marketing strategy, companies typically tailor their approach to cater to consumers in different stages of their purchasing journey. This involves having specific marketing strategies for each stage of the journey and optimizing their presence accordingly.
For instance, Twitter and Snapchat focus their advertising strategies on individuals in the product discovery phase. In contrast, brands utilize Pinterest as a source of inspiration and information. Facebook and YouTube are ideal for early-stage shopping, creating an immersive shopping experience.
Marketers often use Instagram to sell a brand's lifestyle by sharing experiences. Therefore, it's crucial to understand what a shoppable Instagram feed entails to fully monetize its potential.
Social proof
This is a highly effective marketing tactic that can boost conversion rates. The primary aim of social proof is to reassure customers that they are not alone in their purchasing decision.
Individuals on social media are predisposed to respond to every post they come across or any product they feel they require. Although providing social proof can be a lengthy process, there are ways to expedite it, such as offering promotions, discounts, and partnering with influencers.
Another approach involves creating product pages that showcase scrolling videos, product comparisons, and customer testimonials. This can appeal to millennials who prefer to hear the opinions of others before committing to a purchase.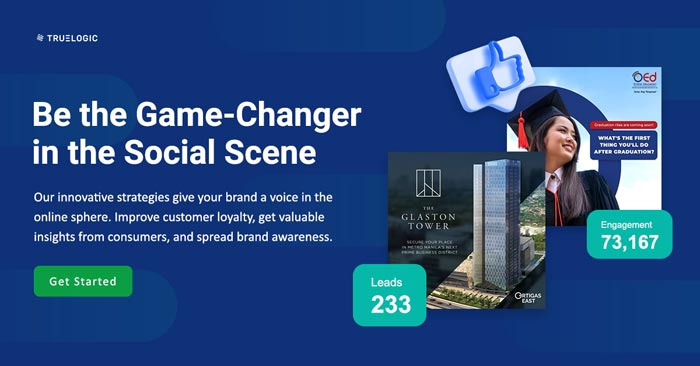 Social Media Platforms that are Changing the Online Retail Game
Facebook
Facebook Marketplace has become the latest trend in online shopping, and brands are leveraging the platform's immense traffic, with over 2.89 billion monthly active users.
The Facebook marketplace initially launched in 2007, with the first 'Buy Button' introduced in 2014. However, Facebook recognized the potential of e-commerce and expanded the platform to allow for user-direct selling in 2018. This enabled business owners to create their shops on Facebook pages and reach more people and communities than on other platforms.
These in-app stores enable customers to purchase items directly from their Facebook accounts without having to leave the platform. With the onset of the pandemic, Facebook Shops experienced a surge in usage, further solidifying its position as a top contender in the e-commerce space. Additionally, Facebook's acquisition of Instagram and WhatsApp has widened its market potential.
Instagram
Since its acquisition by Facebook for $1 billion in 2012, Instagram has undergone continuous evolution and change. It has become a significant contributor of $20 billion in revenue to its parent company.
Initially, Instagram started with a simple "Shop Now" call-to-action button in 2015. However, it developed further in 2018 when it launched a complete shopping platform.
Instagram provides retailers with the ability to reach a larger audience and boost sales through photo and video content. Despite this, Instagram's CEO has stated that the platform is "no longer a photo-sharing app." Instead, it has evolved to include full functionality and recent updates, integrating with various e-commerce platforms like Bigcommerce and Shopify.
To remain competitive, Instagram continuously adapts to changes and embraces flexibility. For instance, it introduced the 'Reel' feature to compete with TikTok.
TikTok
This video-sharing app has gained immense popularity among the younger generation. Users can create and share short videos about various topics, from makeup tutorials to cooking. This platform has also become an effective way for small businesses to reach out to younger consumers who are more likely to buy products online.
In 2021, TikTok's advertising revenue amounted to $4 billion, and analysts predict that the platform's revenue will increase to around $13.8 billion by 2026. Small businesses can reach out to customers through partnerships with companies like Nike, Uniqlo, and Calvin Klein. Recently, TikTok partnered with Publicis Groupe to launch the "Community Commerce" feature, allowing brands to test the demand for their products.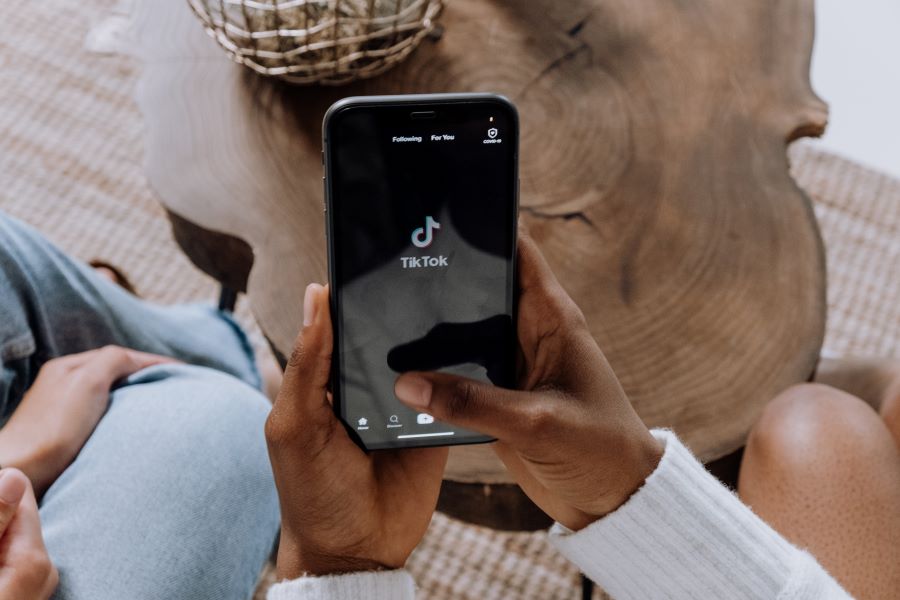 How You Can Use Social Media to Improve Online Sales
Improving online sales is a challenging task that requires consistent effort in marketing. Social media marketing can prove to be a highly effective tactic in achieving this goal. Here are a few ways to utilize social media for increasing online sales.
An online product catalog helps customers find and compare products and makes it easier for them to make a purchase. Brands can use catalogs to create personalized ads based on updated information, such as prices, stock availability, and product descriptions. This improves sales by providing customers with the information they need.
Dynamic Product Ads (DPA) are a new digital format that can help advertisers reach their target audience and increase engagement. They can be used to promote products or services, and ultimately drive conversions.
Generating leads requires understanding what your target audience wants. By using Google Trends or Google Insights for Search, you can identify the most searched keywords related to your product or service and create content that attracts your target audience.
Messaging campaigns help maintain consistent contact with customers and provide them with timely information. Integrating AI-powered customer service with messaging apps such as Facebook Messenger or WhatsApp can help boost brand awareness and engagement.
Posting content about deals, discounts, or promotions that customers can only avail of in-store can motivate social media users to visit your store. In-store traffic is an important indicator of your online presence and can help you understand how well your store is performing and whether you are reaching the right audience. Community marketing can help you retain new customers and build brand loyalty.
In conclusion, social media has had a profound impact on the retail industry. By leveraging the power of social media, retailers can build brand awareness, personalize the shopping experience, offer social commerce, and engage with customers in new and exciting ways. As social media continues to evolve, it will be essential for retailers to stay ahead of the curve and embrace new technologies and strategies to remain competitive in a rapidly changing landscape.