How to Make Your Website Mobile-Friendly?
Mobile website optimization involves the process of designing and developing websites to ensure they perform well on mobile devices, just as they do on desktop computers. When creating a website, it is crucial to consider mobile accessibility to effectively reach your target audience.
In fact, 56% of website traffic comes from mobile usage, indicating that more people prefer to access the internet via mobile devices.
This article will explore the importance of mobile website optimization and provide some best practices for website developers to keep in mind.
Why is mobile optimization crucial for your website?
In today's digital landscape, mobile usage continues to dominate. Here are some statistics that highlight its significance:
Mobile advertising spending is projected to reach approximately $413 billion by 2024 (IMPACT).
80% of the highest-ranked websites are mobile-friendly (IMPACT).
Over 50.9% of online shoppers worldwide use their mobile phones to make online purchases at least once a week (DataReportal, 2023).
People spend more than 80% of their mobile device usage time on apps (Smart Insights).
These numbers alone emphasize the importance of optimizing websites for mobile devices. Designing websites to be mobile-friendly is essential for the following reasons:
Brand Credibility
Mobile website optimization can enhance a company's credibility. It demonstrates a commitment to innovation and professionalism, which can attract investors, particularly for startups. In fact, due to the growing trend of mobile access, even small businesses are developing mobile apps to complement their website.
User Accessibility
Making your website accessible across various devices improves user accessibility and enhances the overall user experience (UX). This can also broaden your market reach for businesses. Mobile-friendly websites tend to encourage users to return, leading to higher conversion rates and increased customer satisfaction.
Search Visibility
Optimizing mobile sites is crucial for achieving higher rankings on search engine results pages (SERPs). Google, in particular, considers mobile-first indexing as an important factor when determining search rankings.
Given these advantages, let's now explore some key points to consider for mobile website optimization.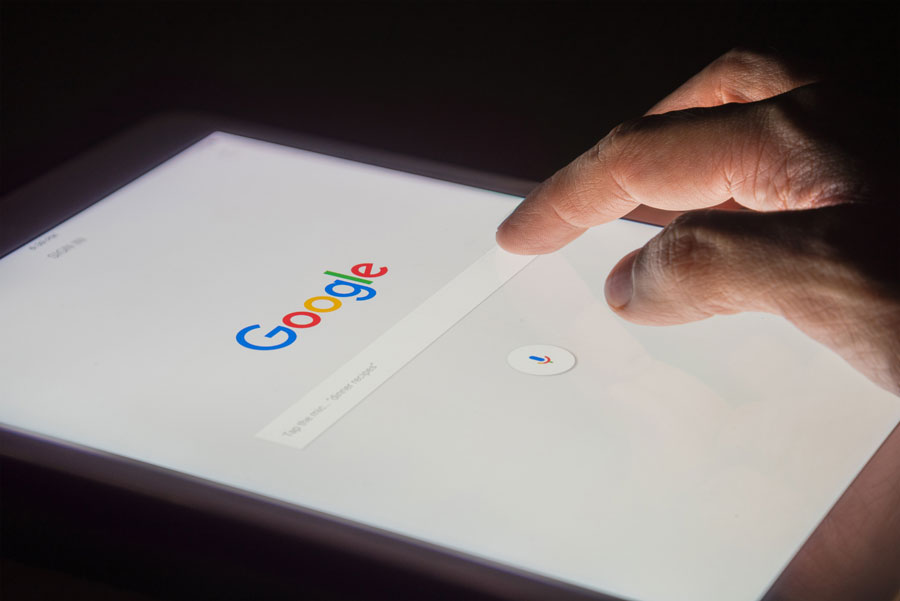 Tips for making a mobile-optimized website
Eliminate Pop-Ups
Pop-ups may be acceptable on desktop computers, but they disrupt the user experience on mobile devices. When visitors come to our website, we want to provide them with a seamless experience, whether they're conducting research or aiming to convert. When it comes to mobile devices, if you believe a pop-up is necessary, consider adjusting your calls to action and content hierarchy first.
Adjust Button Size and Placement
Take into account how users hold their mobile phones. Since most people use their thumbs to interact with their screens, any button that cannot be reached with a thumb while holding the phone is not user-friendly. Replace such buttons to ensure they are easily accessible with a thumb. Additionally, increase the size of these buttons to enhance their clickability.
Utilize a Mobile-Responsive Website Builder
Mobile-responsive website builders automatically resize and reposition elements to fit the screens of mobile devices. With their built-in features, users can easily navigate pages, view menus, and access content in a manner optimized for mobile devices. This is vital for lead conversion and effortless customer navigation.
Prioritize Your Content
Given the limited space on small mobile screens, it is essential to prioritize the right content. Since displaying all your content simultaneously is not feasible, thoroughly understand your audience and their preferences. Present relevant content first, while creating buttons and menu options that enable users to find additional content when desired.
Enhance Your Site Speed
Site speed is a critical concern for mobile devices. A simple way to learn and receive recommendations for improving your mobile site speed is by utilizing Google PageSpeed Insights. This tool provides direct suggestions on enhancing your website's performance for various types of devices.
Implement Single-Column Forms
An effective method for making your site more mobile-friendly is employing single-column forms. In many cases, multi-level forms can cause conflicts on mobile devices, leading to a negative user experience. To enhance your conversion rate and provide a delightful experience for new visitors, optimize your contact forms, payment pages, and event registration forms with mobile users in mind.
Include a "Back to Top" Feature
Consider adding a "Back to Top" button on your web pages and blog posts, allowing readers to easily navigate back to the top after scrolling down to read the content. Incorporating this simple feature makes it convenient for people to jump back instead of having to manually scroll up. These small features keep users engaged and foster goodwill. Even with other sources available, your audience will prefer returning to your website.
Compress All Images
To enhance mobile-friendliness, ensure that all images are compressed to smaller file sizes. This prevents webpages from lagging and provides visitors with a positive user experience.
Increase Font Sizes
For a more mobile-friendly website, employ large, legible fonts that are easy to read. On small mobile screens, it is crucial to emphasize links and use larger text, enabling users to navigate your content and find what they are seeking with ease.
Use Optimization Tools
Throughout various stages of mobile web development, there exist several invaluable tools that cater to different needs. To ensure an optimal user experience for mobile visitors, it is advisable to employ multiple tools rather than relying on a single one. While some tools are relatively easy to grasp, others may offer free trials or packages, making them accessible for exploration.
Dedicate time to familiarize yourself with the leading tools employed to render websites mobile-friendly and extract their maximum benefits. Carefully select the tools that align best with your specific website requirements, while keeping up for updates and new features that may be introduced in the future.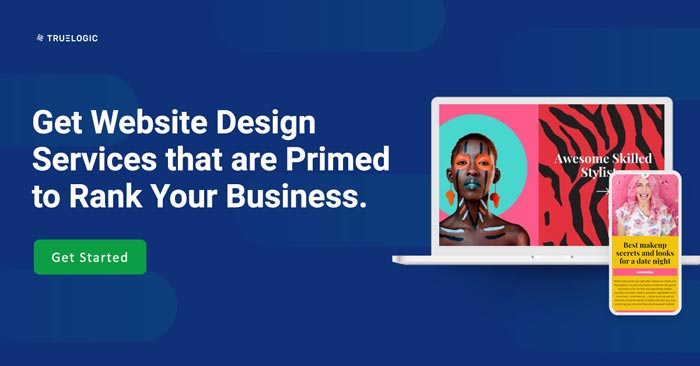 Optimize Websites for Mobile Using Best Practices
In today's mobile era, incorporating mobile optimization into the web development process is necessary. With a significant portion of internet users accessing websites through their mobile devices, embracing mobile optimization brings forth numerous advantages such as enhanced brand credibility, improved user accessibility, and increased search visibility.
If you're seeking professional web development services to optimize your website for mobile, look no further than Truelogic. Our team of experts is equipped with the latest techniques and best practices to ensure your website delivers an exceptional mobile experience.
Contact us today to discuss your web development needs and take the first step toward maximizing your online presence.