Lessons From The 5 Most Influential Blogs In The Philippines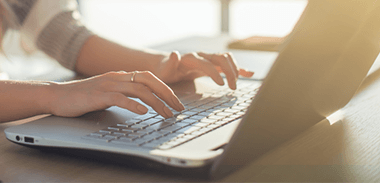 One of the most frequent questions I get when running a symposium, talk, or learning session is "What is 'organic' and why is it called that?" To the ones that regularly follow this blog, I am obviously talking about rankings. To the newly inducted, I am talking about the "natural," uncontrived, un-paid presence websites enjoy on the first page of search engine results.
By far the best example of natural growth in relevance and popularity (and reasonably so) have been the country's best blogs (and bloggers).
In no particular order, here are the top five Philippine bloggers that I have personally followed for over half a decade – webmasters and bloggers who both intentionally and accidentally got it right:
OurAwesomePlanet.com by Anton Diaz – The value of being First
When I started following local websites, I did it for the same reason everyone else did (I think) and it was to find locally relevant information. I was looking for places I could visit, things I could try, and things I could put in my mouth (the last being an undiscovered passion until my best friend Lori showed me how fun having an adventurous palate could be!).
OurAwesomePlanet.com offered the newest and the latest. Places to try, holes in the wall, you name it, Anton wrote about it. Nearly 10 years since, and Anton has evolved to writing significantly more than just food.
What does Anton get right that makes OurAwesomePlanet one of the top blogs in the Philippines? Fresh valuable content for your readers written in plain un-pretentious everyday language. Anton's charm is that he's a man of the masses and he doesn't pretend to be otherwise. He's just like you and me. And that's why his experiences are reliable baselines for what we can expect of a trip or an establishment.
Want to know if an event, establishment or dish will go viral? Look for Anton in the crowd. If he's there, it will get on the web – in a BIG way.
YugaTech.com by Abe Olandres – The Man Every Boy wants to Be
I met Abe through a common friend – Filipino food blogger Lori Baltazar. The first time I laid my eyes on Yugatech – I decided I hate Abe.
What could be better than having the latest gadget? Try – having the latest gadget BEFORE everyone else! And what's better than that?! Try – having the latest BEFORE everyone else for FREE. That's like getting all the best toys right before Christmas Eve!!!
Abe, if you're reading this, I hate you…
What has YugaTech.com done right? A lot actually.
A large portion of Yuga's success isn't accidental. If you ever have the good fortune to talk to Abe, you'll realize he's got a great marketing acuity, insight on who his readers are, and he gives them what they want (which is really what he wants) – relevant news and information on the latest gadgets.
"Yugatech is probably my best example of Google's latest mantra – "build for the user."
Yugatech's success behind the scenes involved Abe finding and working with like minded people, knowing the strengths of the people in his team (yes they are a team now – I hate you Abe!) and leveraging those strengths to Yugatech's advantage.
A decade later and Yugatech is still largely successful, and still largely by design (and not by accident). They are up to date on the most current technology; they encourage engagement on the site (user-generated content); they have multiple types of rich media on their site (and not just text content); and about half a dozen other things done right for the user.
Yugatech is probably my best example of Google's latest mantra – "build for the user." As technology evolves – so do they – and search engines reward that.
DessertComesFirst.com by Lori Baltazar – Content is King Queen!
No list of blogs in the Philippines is complete without DessertComesFirst.com. This is quite definitively (and pun intended here) the dark chocolate of Philippine blogs. As most of the blogs in this line-up, DCF (as its author lovingly calls it) started humbly on blogspot. It eventually outgrew its humble home on the blog network and struck out on its own.
Lori was an accomplished writer even prior to beginning DCF nine years ago. As each year passed by and just when I thought she couldn't get any better – she just gets better!! Lori redefines content on a website by turning it into an art form. From recipe development and styling, to photography and, of course writing – she is in a class all her own.
Of course seeing is believing so I strongly encourage everyone to visit the site.
Lori isn't someone that will toot her own proverbial horn, so I'll do it for her.
Lori doesn't know the first thing about technicality. She doesn't know about meta content, link building, velocity, diversity, PageRank, citation flow, and all the other jargon we like to use in the industry.
Without a single "link outreach" she is cited over 66,000 times since the domain was created. To put that in plain speak – that is more online vouches than the country's largest banks (and in some cases more than 2 leading banks combined!)
How did she do it? To put it plainly – it's a beautiful site! The content, imagery and videos are all original, all beautiful!
Without consciously knowing it, Lori was giving her audience what they wanted – fresh information, original rich quality content, the ability to feedback, social engagement, and visually compelling imagery. The site has updated and upgraded 3 times keeping with the times. It's no wonder she's in the first page for most of the terms relevant to her blog. As its author evolved, so did the site – and as long as it does, there's no telling what this humble site can achieve.
Today, DCF continues to stay faithful to the thousands of visitors it receives from the Filipino foodie to the global gourmand.
EazyTraveler.net by Edgar Alan Yap – The Value of Honesty
There are easily over 100 notable travel bloggers in the Philippines, and it's hard picking out one from the fray. But, when I need to anticipate my experiences in a new place, I check if Edgar's been there.
Edgar's travels have taken him to nearly every nook, cranny and province in the country. It's also taken him to the four corners of the ASEAN countries. He's probably one of the country's best traveled journalists (and yes, he's a journalist and there's nothing run-of-the-mill about his content).
The professional side of EazyTraveler.net is impressive with projects coming from some of the largest airlines and print publications, and while the site does generate revenue from coverage, Edgar is honest and straightforward about which content is sponsored and which ones are not. While the site also obviously makes revenue from advertising, none of them are obtrusive to experience.
The content is honest, straightforward and unpretentious, and the photography equally immersive. Overall, the blog shares the honest experiences of the author to the open minded audience – and this is why he's created an immense following. People like honesty – and so do search engines.
WhenInManila.com by Vince Golangco and Francis Simsim – a Website of the User for the User by the User
To my mind, it's been a while since Wheninmanila was a true blog (back in the day of the nice rustic wooden background) and has now matured into a full blown online magazine (goodbye wooden background -sniff-) about almost everything Filipino. While not as old as the previous entries, WhenInManila.com rightfully owns a spot in this selection because they managed to get several things right. What really sets WhenInManila apart from the rest is the crowd-sourced content.
Ask any webmaster or site owner and they'll tell you, content is one of the most crucial (and expensive) elements in running a publication. So Vince and Francis came up with a novel idea – get people that share their passion for the country to join, be heard, and be recognized (and paid) contributors in something that matters and makes a difference.
With over 2 million visitors per month, WheInManila has grown significantly and probably gets more readership and circulation than several publications in the country.
The business model is simple: it's an ad revenue generating site. It's simple and honest about its nature. To the eyes of its audience – it's a lifestyle magazine about the great experience of being Pinoy. To the eyes of a Search engine – it's clean, sociable, user-interactive, richly content-filled (like bavarian, but more lettery), and overall great user-experience.
So, what helps these Filipino bloggers win at their craft? Bottomline: Great experience!