LinkedIn Introduces Showcase Pages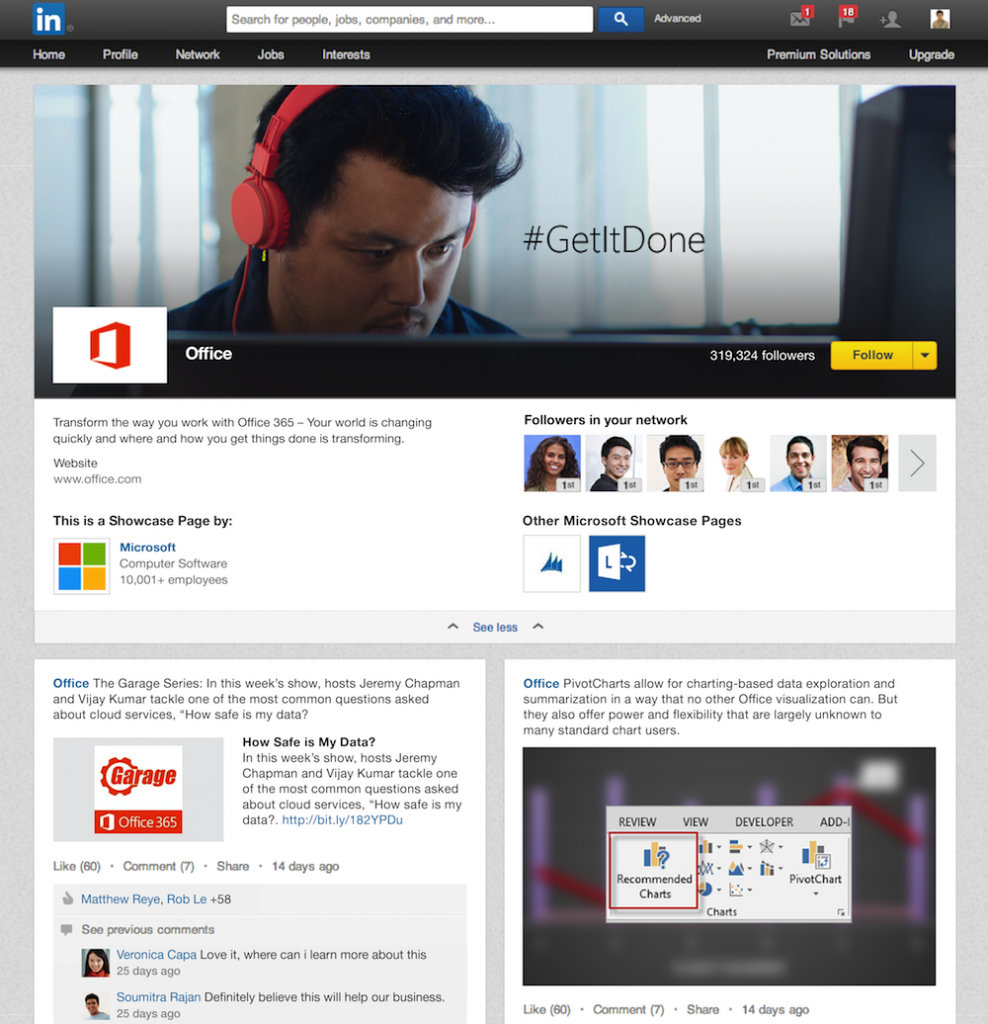 In a recent blog post, LinkedIn launched Showcase Pages, a new feature that allows brands to showcase their different brands, products, or business units.
Microsoft's Showcase Page for their MS Office (image from the LinkedIn blog)
LinkedIn defines Showcase Pages as "dedicated pages that allow companies to highlight different aspects of their business and build relationships with the right community. Whether it's a brand, a business unit, or an initiative, following a Showcase Page will provide you the updates you are most interested in."
Showcase Pages are listed in the sidebar of the business' main company page.
It's easy to create your own Showcase Pages. Just go to your company page, and select the "Create Showcase Page" option from the "Edit" dropdown:
Clicking this option will open up a pop-up form, where you can type in your Showcase Page's name and grant admin access to your LinkedIn connections.
The option to create Showcase Pages not available to everyone right now, but LinkedIn mentioned that they will be rolling the new feature out globally over the next few days. Other companies that have started creating Showcase Pages include Adobe, Cisco, and Hewlett-Packard (HP).
Creating Showcase Pages can give you better opportunities to engage your company's followers, and gives you more channels to publish and share relevant content. This can also provide useful insights on which of your brand's units, products, or services are more interesting to your target market.
We make sure to keep our social media marketing services updated by monitoring the latest news and trends in the most popular social channels. If you're interested in improving your brand's presence on social networks, talk to us today!