SEO vs Social Media: On Choosing the Right Digital Marketing Strategy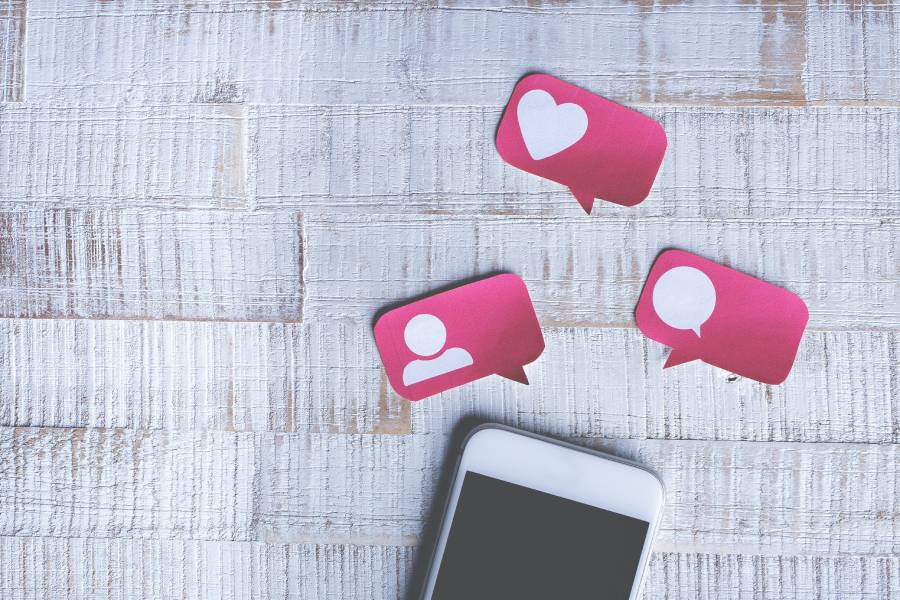 When it comes to building a digital marketing strategy for your online business, it's not difficult to get lost in the rabbit hole of all the options—from email marketing, to search engine marketing, social media influencer marketing, and pay-per-click marketing—so, it pays to know the difference between these readily available solutions.
In this article, we'll discuss two of the most popular digital marketing strategies today and determine the difference between search engine marketing and social media marketing.
First things first, a definition of the two:
What is SEO?
Search engine optimization, or SEO, refers to the processes involved in improving the performance of a website for searchability.
In search engine marketing, the primary objective is to build and optimize a business website's performance, so that it ranks higher on a search engine results page (SERP), like Google, Bing, Yahoo, Baidu, and DuckDuckGo.
Marketers are aware of how impactful appearing in the first page for a particular search term, or keyword, can be for a business. Per Search Engine Journal, 28.5% of searchers click on the first result on a SERP, with the second and third positions getting an average clickthrough rate (CTR) of 15.7% and 11%, respectively.
Imagine your business at the top of the search results for your goods and services, and how many potential users are heading over to your website to check them out. With billions of searches done every second, that kind sounds like a lot.
What is Social Media Marketing?
Social media marketing, on the one hand, refers to the application of traditional and digital marketing methodologies and principles through social media platforms like Facebook, Instagram, Tiktok, Twitter, LinkedIn, Pinterest, and more.
While there are similarities between the two, such as they both rely on an inbound marketing methodology, their distinctions as a digital marketing strategy become apparent when you're familiarized with their respective approaches.
SEO vs Social Media as a Digital Marketing Strategy
To compare and contrast SEO and social media marketing as strategies for your online business, we'll need to look at a range of factors that determine the benefits of implementing either digital marketing strategy as a solution, with each point presenting the advantages and disadvantages of both, if any.
Here's a quick overview of 10 factors that will matter to you when choosing either SEO or social media as your digital marketing strategy:
Content Formats and Topics
Audiences and Targeting
Success Rate
Limitations
Speed, Effort, and Longevity
Tracking, Measuring, and Analyzing Data
Interdependence
Effectiveness in each portion the sales funnel
Pricing
Performance
Content Formats and Topics
In creating content for SEO marketing, you will often have to confine your topics to areas that are relevant and important to your niche, business, or industry, because what you will want to first achieve is contextual relevance for certain search terms.
And as for the range of content formats in the execution of an SEO campaign, you will need to deliver a variety of content types, such as on-page blogs, web copy, landing pages, meta data content, and guest blogs.
That being said, the most effective types of content for SEO are usually long-form (1500 words or more), research-based content. Why is this the case, you ask? Basically, search engines will want to deliver the most value to the user and it is through these long-form articles where they can usually get high-value information, such as pillar or cornerstone content.
These types of content can be anything from how-to articles, product reviews and guides for your users, or the latest news in the industry.
Remember that in an SEO campaign, your primary platform for your content is your business website. So, your SEO content also serves to boost your brand's authority.
Crafting content posts for social media marketing, such as Facebook marketing, usually involves publishing shorter posts, which are often various combinations of text captions and other media, like photos, images, videos, and links.
Since social media newsfeeds are rapidly updated, you will want to hook in your audience and grab their attention right away, and the most effective way to do this is through succinct and appealing content. As opposed to expansive research-based content, social media marketing relies more on content that stirs your audience's emotions.
Understand your target audience's needs, pain points, and goals to effectively engage them through your social media content.
How do you want your target audience to feel? Excited? Angry? Disappointed? An effective social media campaign can trigger the desired emotions from your audience through unique and authentic copy.
At the core of tailormade content, both SEO and social media can benefit through awareness, lead generation, and conversion—by either driving traffic to their website and delivering a delightful on-page experience or building a community of loyal customers with authentic social media engagement.
Audiences and Targeting
Knowing your target audience is a crucial step for the success of any digital marketing campaign. And for any SEO or social media campaign to achieve its goals and objectives, your business has to know its buyer persona.
A buyer persona is your ideal customer—a member of your audience that serves as the model your marketing efforts will want to appeal to, as these users will often have the likeliest chances of converting into actual paying customers.
So, with SEO, this can be quite challenging, since your strategy will often be dependent on the use of keywords and search intent. Audience targeting involves understanding the psychology behind your business' customers, such as finding out the motivations a user will most probably have when they're searching for your goods and services.
Social media marketing platforms, like Facebook for Business, have it easier with ad targeting. This enables you to select the audiences for your ads, narrowing them down according to specific characteristics that you get to select. Think of it like a television commercial only shown to select viewers who are most likely to find value in your ads.
Success Rate
Success rate can be a subjective factor, because every digital marketing campaign will be specifically tailored to fit a business and its distinct needs. However, both SEO and social media offers opportunities for success through trackable and measurable data.
If, for example, your campaign goal is growing website traffic, you have tools like Google Analytics to help you monitor and track data to see if your SEO efforts are producing any results. You also have Facebook Pixel, which is a line of code that you can install on your website to check how much traffic your social media campaign is contributing to this goal.
It bears noting that with SEO, you have a website as your primary platform, such as an ecommerce store, so the likelihood for conversion is higher, because the simple act of browsing through your online store's products is a positive signal that a user is in the interest or desire stages of the sales funnel.
With social media, there is less opportunity to directly impact a sale, but there is much more opportunity for awareness, which can then lead to brand awareness, effectively spreading the word about your offerings and potentially leading to conversions.
Depending on your digital marketing goals, both SEO and social media can have high success rates—but it will all boil down to your strategy and execution. So long as success can be measured, then it can be achieved.
Limitations
Naturally, both digital marketing strategies come with their respective limitations. First and foremost, both SEO and social media are confined to the online world, which means that anyone disconnected from the internet is removed from your audiences by default.
Search engine marketing strategies like SEO are limited by their reach and keyword difficulty. If no one is searching for your business online or competition is monopolized, then there is barely any opportunity for SEO to impact your digital marketing efforts, which means that you will need to spend a considerable amount of time building online relevance.
To some extent, social media marketing faces a similar challenge. If your business is on Facebook, then your audience size is limited by the platform's population. However, this limitation is relative. As of September 2021, Facebook has an approximate of 2.89 billion monthly active users.
If your business has a physical store, imagine reaching a hundred people visiting it and browsing the display on your shelves. The same can be said for an online store, and through Facebook, you have the capability to reach and showcase your offerings to more than just a hundred people.
Speed, Effort, and Longevity
In terms of speed in delivering results, both SEO and social media marketing can take a good while before bearing fruit.
SEO, for instance, can take at least around four to six months (or six to twelve) before favorable results are seen, even with aggressive strategies and concentrated efforts, which will eventually arrive later on. This is primarily due to the necessary time involved in waiting for search engines to index and rank a page.
The same goes for social media marketing. Growing your following through organic ways and building your audience will take a considerable amount of time as well. However, with social media, you get to create posts in an instant and experience results, albeit minimal in impact, right away.
Both digital marketing strategies will demand continuous efforts to sustain effectiveness.
The setup and strategizing involved in SEO at the onset can be much more tedious when compared to social media, but the results, once effective, can help it endure better in the long run with a steady stream of website traffic. Social media marketing, on the other hand, will require consistent content creation to sustain any momentum when it comes to engagement.
Coming up with a content calendar for your SEO and social media campaigns can help your online business' marketing efforts enjoy lasting and continuous impact.
Indeed, speed can be a compelling factor in choosing a digital marketing strategy, and there's PPC advertising for that, but as a business owner, it is also good to envision how there is much more value in the long run.
Your business is here to last, not to make a quick buck and fold.
Tracking, Measuring, and Analyzing Data
Another critical factor to look at in choosing between SEO and social media as a marketing strategy is the capability to collect data and harness the potential opportunities that it can provide. Depending on your business goals and campaign objectives, you will want to gather as much relevant data possible.
As mentioned earlier, so long as success can be measured, it can be achieved. And with your online marketing campaigns, data will be your most reliable ally, as it offers you all the necessary and insightful information that can influence your strategy.
To ensure there is no wastage in resources, determine your key performance indicators and find the data points that align with your campaign objectives.
Take, for example, how an SEO campaign can have conversions as a goalpost. If your data shows fairly decent volumes of traffic but high exit rates, what's keeping your website visitors from converting? Maybe it's your website's user page experience discouraging them from proceeding to a purchase, or maybe your website isn't secure—you aren't sure? Check the data.
And for social media, let's say you're experiencing a spike in Facebook Business Page un-likes? Which of your social media posts are off-putting to these users? Check the data.
Truly, an advantage that both digital marketing strategies offer is the capability to track data. You can also access and generate a range of these datapoints as reports to better visualize and understand how your campaign is going.
Monitor and align the metrics that can influence your marketing campaign's objectives. The numbers and figures will always be just numbers and figures—it's really about how you interpret the data and what your business does with these numbers that matter.
Interdependence
As digital marketing strategies requiring different technical skillsets, the conversation really shouldn't be SEO vs social media marketing, nor should you be asking which one is better.
To succeed through digital marketing, the real question should be: How should you be using both SEO and social media?
SEO drives online visibility and brand authority, which can influence your social media following and help augment your branding efforts.
Social media marketing validates your legitimacy and authority as an online business, which can help improve your search engine rankings by building authentic relationships with your customers.
Hand-in-hand, both SEO and social media marketing can boost your online business' reach and ultimately impact your bottom line.
Website vs Facebook Page: Effectiveness in each portion of the sales funnel
The sales funnel is an age-old marketing tool used to help marketers craft their strategies by understanding the stages that their customers go through in the buyer's journey. There are several models that feature reconfigurations of the stages, but at its core, the mainstays of the sales funnel include:
Top Funnel – Awareness/information
Middle Funnel – Evaluation/consideration
Bottom Funnel – Conversion/action
With SEO marketing, you can enjoy a variety of ways to address each stage of the funnel.
For awareness campaigns, you can build traffic-driving pages to build your brand and authority. While for the middle stages, tweaking your content towards commercial-driven keywords can help your audience find your business better. And lastly, for the bottom funnel, you can create landing pages with a compelling call to action (CTA) to encourage your target buyers to click and convert.
It may sound simple and easy enough to execute, but it can get much more complicated than that, requiring substantial psychographics, keyword research, content creation, on-page implementation, data monitoring, and A/B testing before the money starts pouring in.
While with a social media marketing sales funnel, you get to utilize the tools of different social media channels in collaboration with your website, should you intend to have one involved in your strategy.
Do keep in mind that a website isn't necessary for a successful social media campaign—especially if you want to keep your users on the social media platform, which offers some convenience on their end.
So, in following the same three-part funnel, you can build awareness on social media through organic efforts augmented by paid ads. Use the wide array of content posts at your disposal, reach your target audiences, and build a following of potential buyers willing to have your content in their newsfeeds.
Take these audiences to the middle funnel by providing them with real-world testimonials and reviews, which can help them evaluate their options, generating greater interest. You can use ad retargeting to home in on these users, your competitors' audiences, and other users as well, pushing them further down to the bottom funnel, where you have the opportunity to convince them to convert.
The important thing to consider here is the platform being utilized: Your business website vs Facebook page. Which one offers the most value to your users? Does your social media page offer a more convenient path towards conversion? Or does your website provide a seamless buyer's journey? If Facebook goes down, what happens then?
In using the sales funnel, showcasing your business as an industry expert, building authoritativeness, and establishing trust is an important part of the process. Through a careful understanding of your target audience and well-thought-out execution, both SEO and social media marketing offer effective strategies for every stage of the sales funnel.
Pricing
If your question is: "Which digital marketing strategy is cheaper, SEO or social media?" then the straightforward answer to this is SEO, because if you already own a website, then you can pretty much do as you please—learn SEO and implement it yourself. Social media marketing will warrant some of your marketing budget placed into ad spend, which you will likely use to generate and drive traffic to your website anyway.
Pricing for both SEO and social media marketing is better seen through the lens of cost-effectiveness. That said, the costs to execute a digital marketing campaign will be relative to your business goals.
SEO will take more time and effort to get going, but once implemented, sustaining your website performance won't be as taxing, and you will be faced with opportunities for growth. Social media marketing will require nearly the same amount of effort all throughout, but with paid ads, it can be just as cost-effective.
In 2021, the monthly average price of SEO can range from $750 to $2000 per month, which is dependent on service frequency, contract duration, and the type of SEO work involved.
As for social media marketing, citing figures pulled in by The Content Factory, professional social media marketing services can cost anywhere between $1000 and $20,000 per month, often depending on the agency's expertise, the size of your business, alongside other factors like specific services, tools, and platforms used.
The costs to do SEO and the price of social media marketing vary greatly, as digital marketing agencies will often provide a business with a selection of packages, fixed or flexible contract hours, or custom services, so it's a good idea to use these as ballpark figures, but never as a gauge for quality delivery.
So, if you must choose between the two based on pricing—you're better off with SEO. However, going with a marketing strategy because it's more affordable really isn't the recommended thing to do, as your digital marketing efforts should align with what your business needs, not what it can afford.
Performance
To use performance as a qualifying factor on whether you should go with SEO or social media as your digital marketing strategy is tied to your business goals. As a marketer, it can be easy to conclude that either strategy will perform as expected, but this isn't always the case.
Take, for example, how a B2B online store providing SaaS solutions will likely have more opportunity to benefit from SEO, as opposed to social media marketing, especially if generating more sales is the business' primary objective.
Of course, this isn't to say that social media marketing can't make that happen, but it is important to consider the business and the goals that it wants to achieve.
How many Facebook users are business decision-makers logging into the site specifically looking for SaaS tools? Not too many, I would assume. But LinkedIn might be the better social media platform to use, right?
In comparing the performance of SEO vs social media marketing, you will have to think of the scenarios wherein your business thrives, and then work backwards in determining the metrics and goalposts that will lead you to success.
Conclusion: SEO or Social Media Marketing, Which is Better?
Given the 10 factors we've discussed in determining which online marketing strategy is better, is there an obvious answer for you? Is it SEO or social media marketing?
The answer to this is rooted in your business needs, often dependent on your marketing objectives and the stages of the sales funnel you want to focus on. As a business owner, do bear in mind that if you don't have the budget to execute the marketing strategies needed to scale your business, then maybe your business isn't ready to scale up just yet.
The difference between search engine marketing and social media marketing doesn't locate itself in deciding which one is better, but is instead found in the execution of the strategies involved.
In a nutshell, SEO is a long-term digital marketing strategy that yields long-term results, while social media marketing relies on consistent efforts that include paid advertising. Both strategies will demand commensurate effort, time, and cost to execute, and will also produce lasting value, albeit in different forms. With SEO, your business website will benefit the most. With social media, your brand realizes intangible gains.
So, the decision is really up to you—but why limit your choices when you can implement both to maximize the untapped potential of your business online? You'll just have to know how to do it the right way.
We're here to help.
Contact us today for any questions or inquiries and we'll provide you with all the answers.