Business Continuity Lies in Your Agency's Strategic Partnerships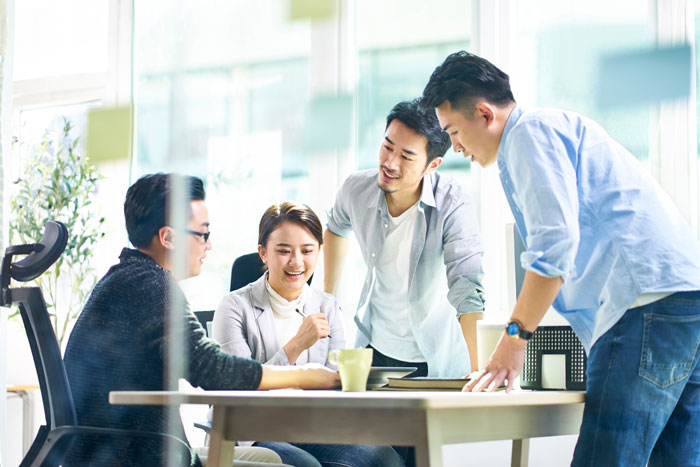 An agency that handles everything about their operations and supports in-house is a rarity, if it even exists. Unless we're talking about a long-established entity with deep pockets that can handle the load, such a business would be fraught with inefficiencies.
The bread and butter of an agency are to provide its specialized products and services, like SEO solutions. Having to concern itself with and handling various other critical but non-core tasks would be taking resources away from the profitable aspects of the business.
Agencies have taken to entering strategic partnerships — agreements that seek to mutually benefit both parties in order to achieve success — to fill the gaps.
Partnering strategically to offset the economic slowdown
Despite needing to tweak some processes (i.e., moving toward IT-enabled work environments) to account for lockdowns and social distancing measures, strategic partnering gives agencies remain the time to focus on core competencies and the ability to scale operations while minimizing associated risks.
Strategic financial partners – take on a trusted financial service provider to help monitor agency books. These partners may also be invaluable in proposing new ways to increase available funds.
Strategic supply chain partners – this relationship ensures that your agency has the materials required to run. They can even tailor products to give you an advantage over the competition.
Strategic tech/IT partners – from setting up, maintaining, and fixing office hardware to designing and implementing critical office networks and software, these partners enable your agency to be more efficient.
Strategic digital marketing partners – develop this to benefit from the business growth it generates for a relatively low cost. Entrust this to a reliable service provider — even if it seems straightforward, applying it correctly is critical to your agency's success.
Arranging strategic partnerships for your agency
Of course, as the sponsor company, you'll also be trying to keep expenses down. It will be up to you to decide which capabilities to outsource to another company and which to keep in-house while waiting for the situation to settle. You can take some simple pointers in mind, however, to ensure you make a good decision:
Identify your major goals – do you want more traffic to your site? Do you want lower operational costs? Finding the reason for wanting to form a strategic partnership should point your strategy in the right direction.
Shortlist potential partner firms – once you've decided on your point of focus, you'll want to gather agency candidates of good standing who could help you achieve your goals.
Reach out to your potentials – start screening your prospects early on to see which one has a process that best fits your budget and your needs. Also, aim for partner exclusivity during negotiations if possible for future competitive advantage.
Keep Consistent with Your Business Dealings
This crisis has affected everyone and their livelihoods. Disruptions to businesses mean that deadlines are missed, schedules have to be significantly rearranged, and partners and clients will be pulling back their support.
What the global pandemic has also shown us, however, is that our ability to pull through this together is what will make or break out futures — especially with agency work. It's in everyone's best interest to be flexible and understandable, as well as to keep communicating while working on our obligations to each other.
You can build such a strategic bond with Truelogic. As a digital marketing outsourcing provider, we see to it that our partners' marketing and growth goals are met by providing the right talents and custom support throughout their campaigns and beyond, without the risks of running the project in-house.
Talk to our representatives today.