Best Digital Marketing Tools that Can Help Your Online Campaign in 2022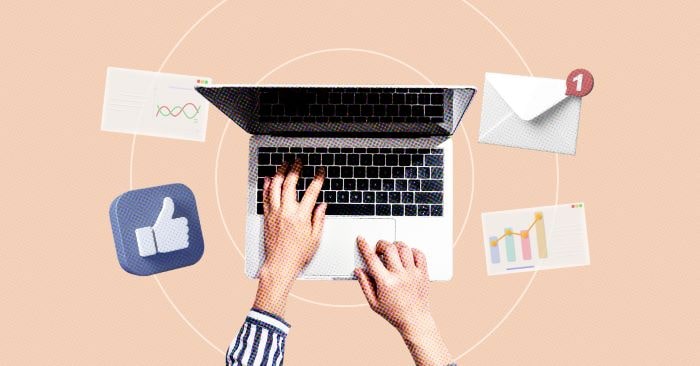 Digital marketing is now just as big, if not bigger, than traditional advertising and marketing tools. And you can expect things to keep evolving as technology continues to change.
Just like a carpenter needs a hammer and saw to build a house; most companies also need various digital marketing tools to drive more traffic and convert potential leads into customers. 86% of markets increased brand awareness by using one or more digital marketing channels.
The good news is that there's no shortage of software out there to do the heavy lifting for your marketing strategies. However, it takes a lot of time to find the best digital marketing tools and even more to set up an account, and understanding this tool will help you improve your digital marketing efforts.
Using the right online digital marketing tools to grow your business in the online space will make your marketing efforts much easier and more effective. In this blog, we will dive deep into some of today's most popular digital marketing tools to help you hit your business goals in 2022.
One of the first-ever social media management tools, Hootsuite lets you plan, create, schedule, and post content on numerous social media platforms such as Facebook, Twitter, LinkedIn, Pinterest, Instagram, Youtube, and TikTok. It allows you to manage and display all the social media information you would want to see without signing in to each other individually. In addition, it offers detailed analytics of your account's performance and lets you create custom reports and import them in your designed file format.
No time to post throughout the day? You can schedule those posts on Hootsuite so they're automatically posted at a specific time rather than manually doing them.
Known for providing excellent customer service, Sprout Social was built to help businesses and customers communicate freely. This all-in-one social media management platform includes tools for publishing, engagement, and analytics. Its main difference from Hootsuite is that it has phone and email support, especially for those who are new to social media marketing. With this social media management platform, you can create a chatbot that provides automated responses that can resolve customer issues faster and create unique marketing experiences.
One of its great features is its social listening schedule. You can select relevant topics to see trends and actionable insights from social conversations to better understand your marketing strategy.
Founded in 2001, Mailchimp is one of the most famous and widely used email marketing tools. It helps you manage and talk to your clients, customers, and other interested parties. With Mailchimp, you can send infinite newsletters and automated emails to those people who've signed up for your mailing list. You can build and organize your email list with a form or import your contacts. It also offers pre-designed email templates, and its tooling has built-in email analytics. Apart from this, Mailchimp also provides the feature of creating landing pages.
Another email marketing solution is Moosend, which allows users to manage, track, and generate all of their email campaigns in one place. It offers relatively straightforward capabilities in comparison to Mailchimp, including the ability to create and personalize campaigns, gather user sign-up and opt-in/out information, and generate and segment email subscriber lists. However, its capability is more than adequate for the majority of marketing initiatives. Despite the low cost, it boasts a user-friendly UI, good reporting, and competitive customer support.
Semrush is a popular SEO tool for conducting keyword research, competitor analysis, and Google Adwords optimization.
It is an all-in-one Software-as-a-Service (SAAS) platform that features on-page SEO checking, rank tracking, as well as detailed reporting functions with graphs and plots. If you're running search engine marketing campaigns, you can easily sort keywords by their competitiveness, pay-per-click value, and search value. Moreover, you can also keep a careful eye on your main rivals to find out what they are up to with just one tool.
Ahrefs is another SEO platform targeted at digital marketers. It offers a variety of SEO tools for keyword research, site SEO audits, rank tracking, and analyzing your competitors' organic keyword performance. It also includes useful features that may be used to find the best backlinks for your domain. In addition, Ahrefs' comprehensive health check services are excellent for checking issues with your website or locating areas for improvement. Its mention tracking feature, which enables you to monitor the social media impact of your work, is an additional good feature.
Google Analytics has been a standard tool for identifying and monitoring user navigation on your website. Keep track of everything: clicks, bounce rate, pages visited per session, and session duration. This free website analytics tool provides high-level visual dashboards and reporting for casual users.
It is a crucial tool for designing precise landing pages. Even better, the majority of its functions are free. Costs only start to accumulate if you decide to link Google Analytics to your AdWords ads or other G Suite digital marketing tools.
More than two billion monthly users interact with businesses on Facebook. That's why being present on this platform is a must for any digital marketing effort. Facebook Insights examines both Facebook users and those connected to your business page. It allows you to break down user demographics, taking into account factors like age and gender, level of education, profession, and marital status. You can also compare paid publications with organic ones and check at what time and during what days your followers are online.
Additionally, Facebook offers psychographic information about the values and interests of your audience, which can be used to improve your marketing. You may produce ever-more compelling content to expand your audience with the help of these insightful tips.