What is Guest Blogging and Why Your Business Needs It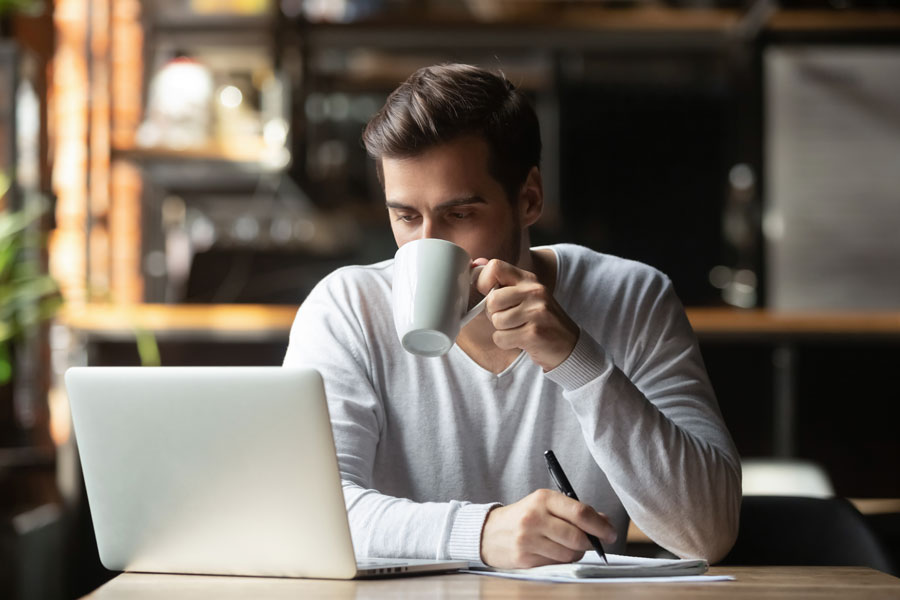 Any digital marketer knows that blogging is now an important addition to any company's digital marketing efforts. Aside from being a crucial part of your content marketing campaign, it's a powerful inbound marketing initiative as it raises awareness for your products, helps rank your website, and promotes your brand as an industry thought leader. However, in order to compete in a digitally-driven world, you need to do more than producing blogs for your own website alone.
What is Guest Blogging?
Guest blogging is a type of collaborative content where a blog post is written for another company's website or vice versa. The goal is to introduce your brand to a new audience and attract traffic back to your page, taking into consideration that you are posting on a site in a similar industry.
It's basically a win-win strategy as you're offering content that shares your expertise and opinions regarding a subject in return, you get to tap into new readers.
When it comes to guest posting, you must be mindful of both the content and SEO part of the process. You must be mindful that you're providing valuable content to readers and that you're collaborating with a website in the same niche or targeting the same audience as you are.
What is Guest Blogging in SEO?
SEO is now an integral part of any digital business. There's on-page SEO where you prep your website for search engines so that they can effectively crawl and rank it in your favor. Then there's off-page SEO, which takes care of activities and tactics outside of your website. This is also where guest blogging falls under.
One of the main goals of off-page SEO is to increase a website's authority, a factor that search engines like Google rely heavily on to rank websites. A way to do this is through a method called link building.
Link building is the process of increasing the quality of inbound links that connects back to a webpage with the goal of increasing traffic and search ranking. It's basically the process of getting other websites to link back to your site. When it comes to acquiring high-quality links, Guest Blogging is one of the most effective forms of link building.
Guest blogging makes for a well-rounded SEO strategy. Whether you're planning to incorporate SEO into your digital marketing strategy or you're already running one, you have to make sure that your strategy includes on-page, off-page, and technical SEO. You must not only focus on one criterion and forget the others.
What is Blog Outreach?
Blog outreach is the act of reaching out to other websites with the aim of having more exposure and gaining quality links. Once you have the content to promote, you have to look for people or websites to promote it with. You do this through email outreach programs.
What is a Link Builder?
A link builder is someone who's in charge of your link-building campaign. Two of their main tasks are curating the websites and setting up the collaboration. They make sure that the link building project is successful.
Natural link building is the only accepted method by Google. It's also very time-consuming. So, you need someone to oversee your link building campaign.
What are the Benefits of Guest Blogging?
Aside from attracting a new audience to check out your site, guest blogging is a useful technique when it comes to brand exposure, garnering backlinks, boosting domain authority, and gaining popularity as an industry leader.
Exposure for the Brand
Being a guest contributor on high-authority sites or publications can bring in major exposure for your brand. By sharing your knowledge or insights in these valuable sites, you're already positioning your website in the same category as them. Just make sure that you have an amazing landing page for your guest post.
You want to maintain the user experience and not lose the user that you worked so hard to lead to your site. Prepare a stunning landing page or revamp your website if you think it needs an upgrade, there are website design services you can work with to help you accomplish the task faster if you're not too savvy with web design and development. The important thing is to make sure that any user who lands on your website, stays on your website, and converts.
Backlinks
Backlinks are crucial if you want your website to rank high on the search engine results pages. Guest blogs are a way to link to sites together, this not only creates an opportunity to share an audience but it increases your site's value. Especially if you get popular and high ranking websites to link to yours.
Increased Domain Authority
Domain Authority is a scoring system developed by Moz that enables you to know how likely a website is going rank on search engine result pages (SERPS). The score ranges from zero to 100, and the higher the score, the higher its chances are to rank on the SERPS.
The key here is to collaborate with reputable sites. Links are curated by search engines too, having spammy sites link back to yours won't do you any good.
Boosts Reputation as an Industry Leader
Industry leaders are trailblazers who have already established that they're ahead of the competition. Thought leaders are figures that people look up to for advice as they are adept at walking the talk. They are capable of providing quality products or services to their clients. Guest blogging is a great way to establish this persona, especially if the collaboration is with reputable publications or highly regarded websites.
Does Guest Blogging Work?
For guest blogging to take effect, you have to continuously work on the activity and do more than just submitting one or two guest posts, and it also doesn't end with the submission itself. You can interact with the audience through comments or properly reaching out to them if needed.
Another factor you have to be mindful of when doing guest posts is SEO. Guest posting is different from writing for your own website. Never stuff keywords in the content, especially in Title Tags, Meta descriptions, and Headings. Use keywords or longtail keywords that users naturally use as this will save you from getting penalized by Google.
As for images, content with image alt tags are favored by search engines, so it's advisable to include them if possible.
Always do your research and make sure that you're partnering with an authoritative site before collaborating. To ensure that your guest blogging initiative is going to take full effect, you have to produce content that provides value to the reader, or else, no matter how optimized the content is, it won't engage the audience.
Do The Work and Get Amazing Results
Guest blogging is a powerful asset, not just for SEO and content marketing but for your overall digital marketing campaign as well. It gives you the benefit of acquiring new and relevant audience, boosts your credibility, positions your brand alongside reputable brands, grain backlinks, drive traffic to your website, and more.
If you're not too familiar with the technical aspect of the strategy you can always partner with a reputable digital marketing agency that offers both SEO services and content marketing services. This will ensure that you're getting the right plan for your business.