Partner with the Lead Nurturing Agency that Helps Your Brand Grow
Leverage the digital marketing strategies that cater to your ideal buyers.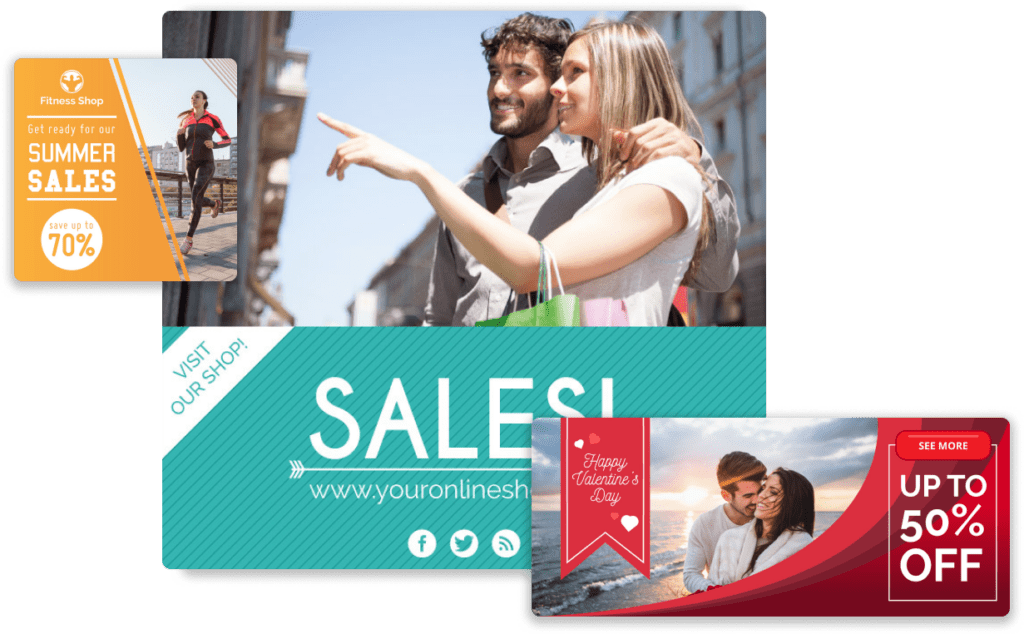 Lead Nurturing Services for Businesses in the Philippines
We understand that every lead is valuable, offering the potential to become a loyal customer. With over two decades of experience and proven methodologies, we can help you nurture and guide your leads through engaging, compelling, and relatable experiences, creating satisfying brand-customer relationships.
Our lead nurturing services provide a strategic advantage to businesses seeking to establish meaningful connections with their potential buyers.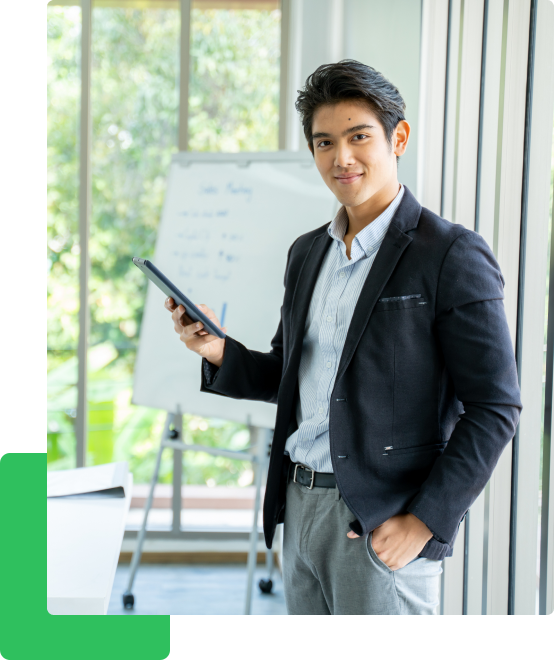 Looking After Your Potential Buyers at Every Stage
In today's competitive marketplace, building strong and lasting relationships with your potential buyers is crucial for the success of your brand. This is where our lead nurturing services can help.
Lead nurturing is the process of cultivating and guiding potential buyers through their customer journey, from initial interest to conversion and beyond. It involves delivering personalized, engaging, and relevant content at each stage, delivering unique experiences to these leads with care, and building trust and credibility along the way.
As your partner in crafting a strategy that improves the quality of your leads, we can help your business develop a lead nurturing campaign that addresses your ideal buyers' motivations, ensuring they receive the attention and care they deserve throughout their customer journey.
Here's how:
Comprehensive Lead Segmentation

Engagement Campaigns and Content Creation

Email Automation and Personalization

Lead Scoring and Qualification
Multi-channel Communication

A/B Testing and Optimization

Performance Analytics and Reporting

Ongoing Campaign Monitoring and Adjustments
LEAD NURTURING SERVICES
Lead Nurturing Campaigns to Improve Sales
Is your business struggling to hit sales targets and experiencing failed conversions?
Lead nurturing can be the game-changer you need, as it helps your business:
Maximize Conversion Opportunities
Deliver relevant, compelling, and engaging content that addresses your potential customers' pain points and meets their needs throughout the buying journey, increasing the chances of conversion.
Boost Sales Revenue
By providing your sales team with well-nurtured and qualified leads, you can streamline their efforts, focus on promising opportunities, and close deals more effectively.
Optimize Marketing ROI
Target the right audience with personalized messaging, ensuring your marketing resources and budget are efficiently utilized, resulting in higher ROI.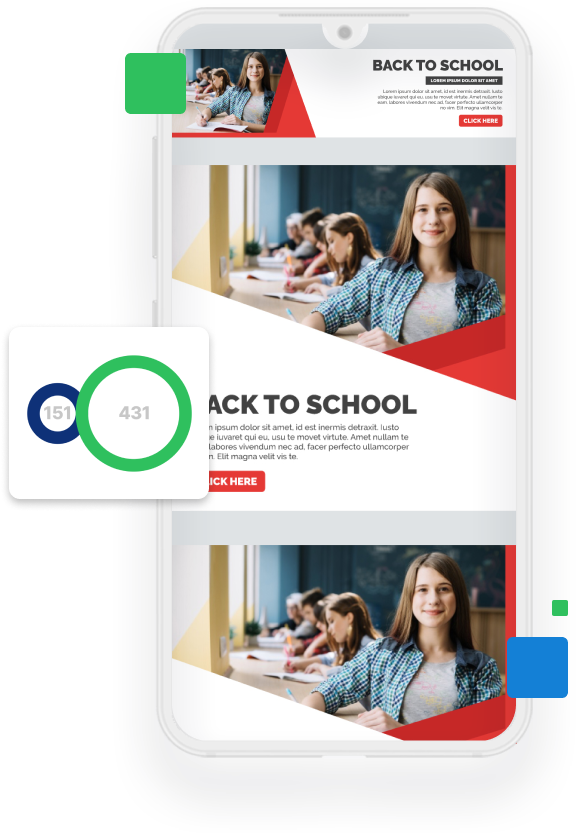 LEAD NURTURING SERVICES
Lead Nurturing Campaigns for Brand Loyalty
Build lasting customer relationships, retain existing customers, and generate interest from new audiences with our lead nurturing services.
By effectively reaching out to your customers through a nurturing campaign's targeted content, personalized messaging, and unique customer experiences, we can help your brand:
Enhance Customer Relationships
Regular engagement and valuable content help build trust, credibility, and authentic relationships, leading to deepening customer loyalty.
Increase Customer Retention
By consistently nurturing your customer base, you can increase customer satisfaction, encourage repeat business, and drive long-term revenue growth.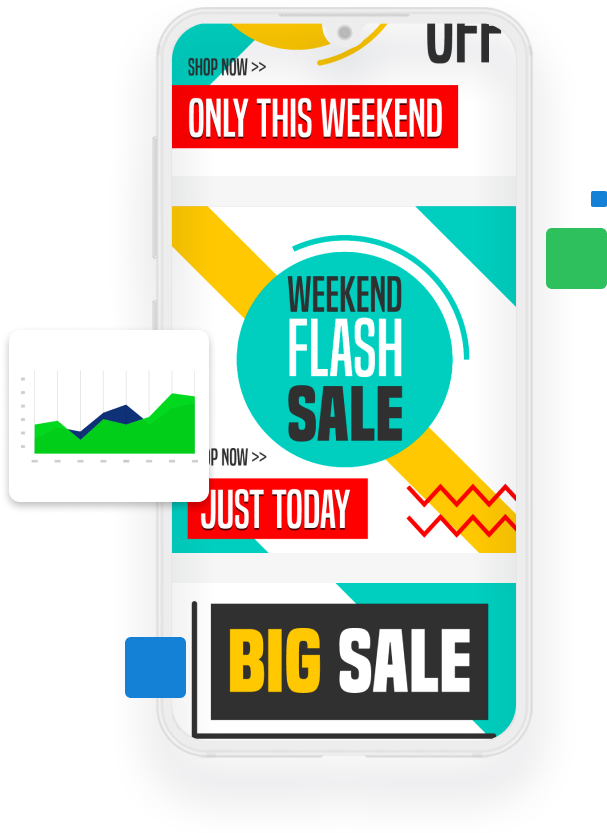 LEAD NURTURING SERVICES
Lead Nurturing Campaigns to Drive Website Traffic
Increasing the number of unique visitors to your e-Commerce website is a common challenge, but not one that we back down from.
Having a high volume of leads, but a low conversion rate means that somewhere in the buyer's journey, something might be preventing your potential customer from going through with their decision to buy.
If that's the case, then lead nurturing might be the solution.
We can help your business:
Improve Brand Awareness
Through personalized interactions and regular communication, lead nurturing increases brand visibility and ensures your business stays top-of-mind for potential customers.
Understand Buyer Behavior
Analyze lead interactions and engagement metrics to gain valuable insights into your target audience's preferences, pain points, and purchasing behavior, enabling you to refine your marketing strategies.
Stay Ahead of Competitors
Implementing an effective lead nurturing strategy that involves competitor research enables your brand to drive more visits to your online store by providing better purchasing experiences to your target audience.
Don't let missed opportunities, failed conversions, or low website traffic stop you from engaging your potential customers.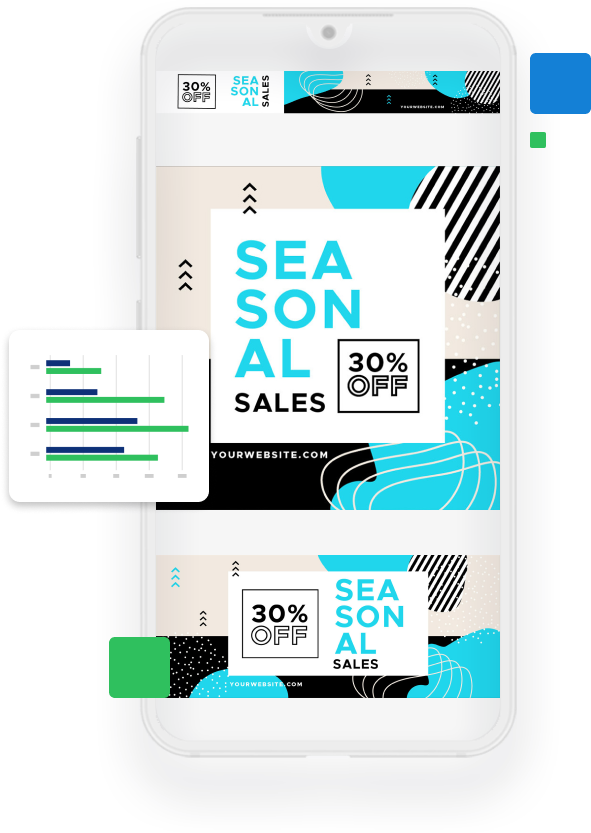 Understanding What is the Omnichannel Retail Experience in the Digital Age
Truelogic DX Webinar Series
Join Bernard, Truelogic Managing Partner, as we explore how Penshoppe embraced omnichannel technology and practices to thrive in the digital era. Discover why the brand believes that omnichannel is not just a buzzword but the future of retail, merging the online and offline worlds to cater to Millennials and Gen Z-ers.
Tune-in to the webinar today!
Measure the Right Nurturing Campaign Metrics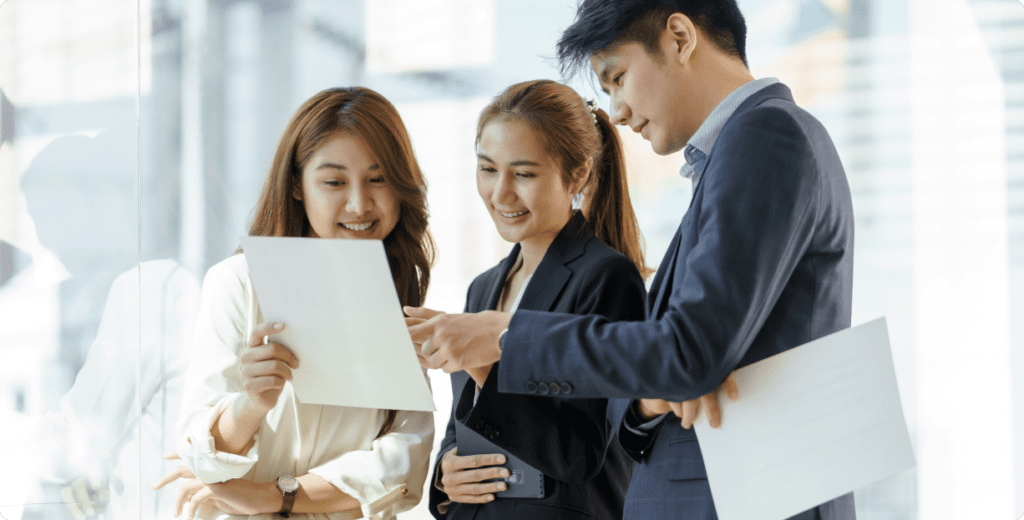 Leverage the Benefits of Lead Nurturing Campaign Management
It's a known fact that Filipino consumers spend a significant amount of time online, especially in social media spaces – which only makes it even more crucial for businesses in the Philippines to maximize lead nurturing services to build their brand presence.
Here's how our lead nurturing campaigns can help your brand:
Tap into the Growing Digital Market

Personalized Customer Experiences

Stay Engaged with Mobile-First Consumers

Drive Brand Loyalty and Advocacy

Gain a Competitive Edge
Maximize your online presence, connect with your target buyers, and increase the conversion rate of your high-quality leads through comprehensive lead nurturing services.
Get better ROI from organic marketing
Frequently Asked Questions
Lead nurturing is the process of building relationships with potential customers at every stage of their buyer's journey. It involves engaging and nurturing leads through personalized and targeted communication to guide them towards making a purchase decision.
A lead nurturing campaign typically involves creating and delivering relevant and valuable content to leads through various channels such as email, social media, and website.
It includes activities such as, but are not limited to:
Segmenting leads

Developing personalized messaging

Tracking lead interactions

Analyzing campaign performance to optimize results
The cost of lead nurturing services in the Philippines varies depending on factors such as the scope of the campaign, the complexity of the target audience, and the level of customization required.
Feel free to contact us today for an accurate quotation for your needs.
A lead nurturing agency specializes in developing and executing effective lead nurturing strategies.
The agency can be ran by a professional team that works closely with businesses to understand their target audience, create engaging content, set up automated workflows, and monitor campaign performance. They will likely ensure that leads receive timely and relevant information, ultimately driving conversions and maximizing the return on investment.
Some examples of lead nurturing strategies include:
Sending personalized email campaigns based on lead behavior

Providing educational content that addresses pain points

Offering exclusive promotions, membership subscriptions, or discounts

Conducting webinars, live online events, or workshops

Using remarketing ads to stay top-of-mind with leads
These strategies aim to build trust, establish credibility, and help guide leads towards making a purchase decision.
Digital Marketing Case Studies
Blogs and Articles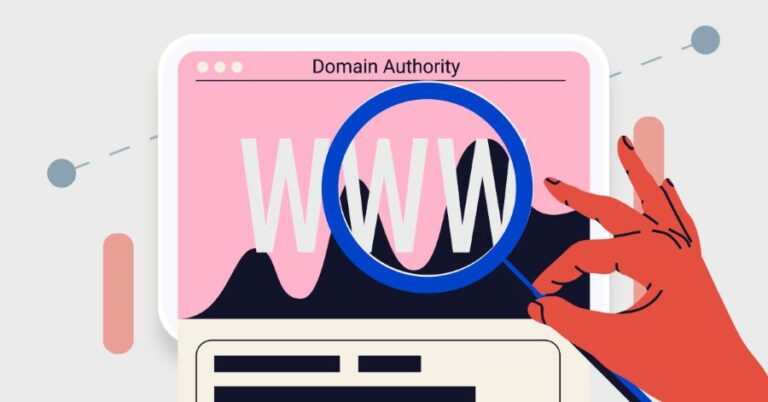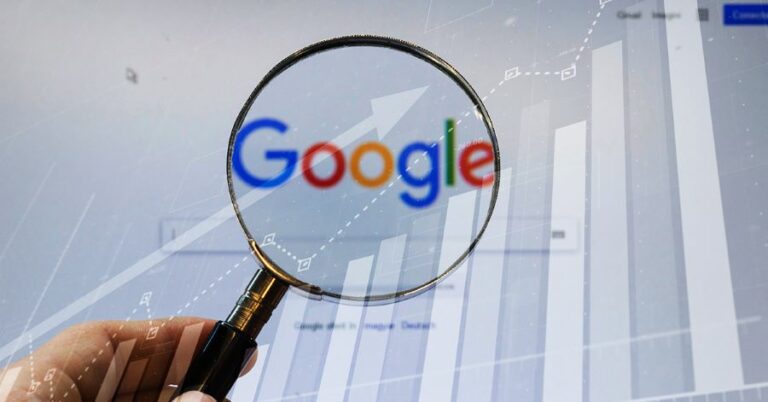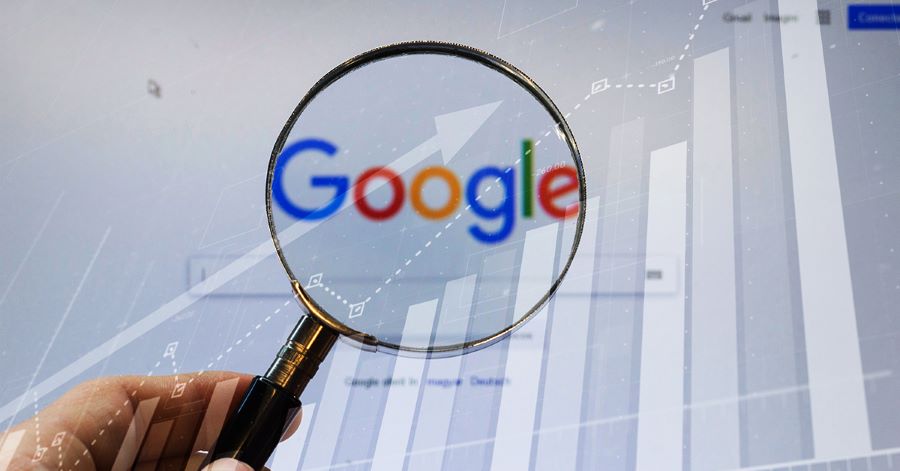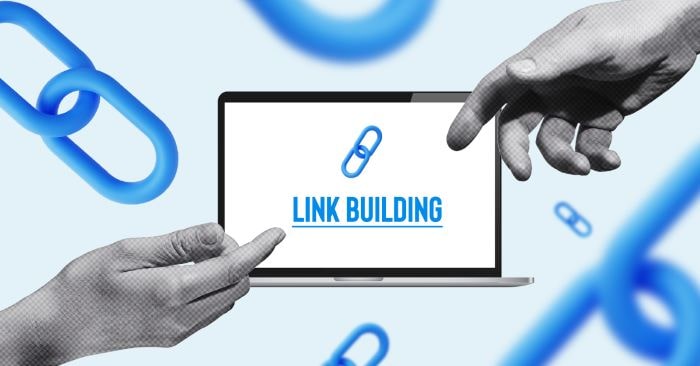 Your business growth is proof of our expertise.
If you have a project in mind, contact us to discover your online opportunities today.