First Impressions Last: Why Your Homepage Matters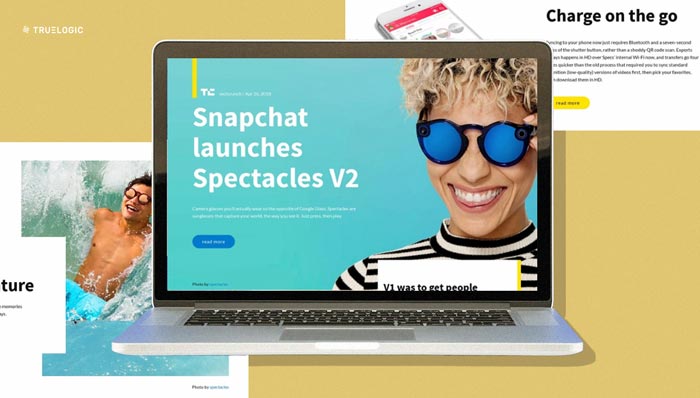 Over the last decade, e-commerce – the transaction of goods and services online – has gained so much traction. The COVID-19 pandemic pushed e-commerce into prominence, where businesses have realized the importance of having a digital presence.
It began with the retail industry, with businesses connecting with customers directly; followed by the service sector, which includes banking, insurance, travel, hospitality, media or entertainment, jobs, career sites, and even ride-sharing. The business-to-business industry as well has been altered by the rise of e-commerce.
Specific sectors have penetrated online spaces as well. Money-saving and fund transfer apps such as Gcash and Paymaya have changed the landscape of fintech, enabling financial inclusion for those without easy access to banks.
Healthtech has also made great strides: telemedicine is the preferred option for those who do not want to take risks visiting the hospital, while automated Internet-reliant systems have helped doctors make better diagnoses. We even used websites to book COVID-19 vaccinations.
What this means
The rise of technology-based solutions has made unified commerce necessary. This is the creation of a single brand experience whether offline or online with the goal of improving customer experience. Most businesses have websites to reach new customers, nurture their relationships with existing customers, and layout their products or services on the table.
The thing is, having a website alone isn't enough. Businesses use analytics tools to study consumer behavior on their website through which they learn how to enhance their marketing.
The importance of having an effective homepage
Before anything else though, you must get your customers to visit your website. Your homepage is how a consumer-first meets your business. There are several factors that play into how your homepage attracts and keeps a customer engaged:
Logo – One of the first things that a customer must see is your company logo and a tagline if any. This should give the customer an immediate idea of the type of business you have.
Copy – Written content is a key component of a good homepage. Ensure that the verbiage and the writing style of your website should contribute to your business' identity. The copy should easily flow. Take care not to use jargon that laypersons may not understand.
Aesthetic quality – Pay special attention to color (use company colors). Ensure that other colors on the page do not clash so that the page is easy on the eyes. Employ the concept of "less is more" to avoid a cluttered-looking page.
Social media connections – Provide links to your social media accounts, such as Facebook, Instagram, Twitter, or LinkedIn. Give your customers the option to share your site's content and boost your search rankings.
Some elements every homepage should have
Images and videos
People are visual creatures. The chances of keeping potential customers engaged will increase if your homepage includes images or videos that showcase what your products or services offered. If you have enlisted the services of an influencer, be sure to include that video or a link leading to it on your homepage.
Call-to-action
Your homepage is responsible for converting traffic into possible leads. Therefore, your page should have at least two calls to action that lead website visitors to connect with your business or make purchases.
Make sure that the process is quick and easy to follow.
Testimonials
Posting reviews of your products will encourage first-time visitors to consider purchases from you, especially if the feedback is good. Customers that have used your products can even highlight key aspects of their experience, encouraging potential buyers to try it out themselves.
Success indicators
Existing customers are not the only way to bolster your credibility and quality. To make a good first impression, be sure to add any awards or recognitions your business has earned.
Resources
In most cases, first-time visitors won't be ready to buy. Include a link leading to the Frequently Asked Questions (FAQ) page where your visitors might find helpful information. Add links to resource centers where they can learn more about your product or service, i.e. your blogs, videos, webinars, or podcast libraries.
The Bottom Line
As technology-based solutions are clearly essential for businesses, the homepage is critical to their success and sustainability. To build that competitive edge, you must ensure a pleasing, intuitive, and seamless online experience for your audiences, which begins with optimizing your homepage.
Digital marketing agencies can help cement your online presence to create trust among your customer base and ultimately lead them to avail of your services. Web development, coupled with UI/UX for a mature business or website re-development, becomes more effective with learning and experience that your service providers can pass on to your business.
The homepage is the front door to your business and should encourage a customer to enter and explore your website. Keep in mind that your homepage should be able to convey your brand and your message well.