8 Ways to Improve Your SEO Rankings in 2022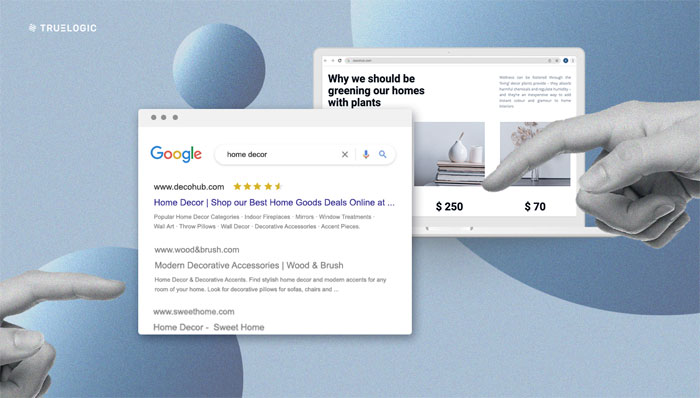 Billions of online searches for products and services are made on a daily. So how do you make sure that your business lands on the top of the search results, rather than get buried in the pile?
It's no longer an option for businesses to integrate or not include SEO techniques as SEO is a hard must, a non-negotiable prerequisite to winning the modern-day commerce game.
As the world moves closer to a fully digitized future where more and more customers will turn to the Internet, how confident are you about your business's ability to adapt to this?
To help your business successfully build its SEO muscle, below are some of the easiest ways to get started in incorporating SEO techniques into your digital marketing strategy.
Best SEO Techniques
Take note of which SEO techniques your business can benefit from the most or use this simple checklist we developed.
Understand keywords
When it comes to writing content that has strong SEO properties, it's not only a matter of writing well—it's a matter of including primary and secondary keywords, and its variations in the right places. Keywords are relevant words and phrases that your customers are most likely to use when searching for your products and services online.
For instance, if you sell mobile phones and target university students, your content might include keywords such as "the best cell phones for college students," "budget mobile phones for students," "affordable phones for college students," "phone recommendations for college students," and so forth. One way to discover which keywords are the best to use is by doing a search yourself. See the kinds of results that pop up on Google with certain keyword combinations.
To check out keywords, you can manually type them into the search bar and see the automatic prompts, or you can try different sites (like Google Trends) which help collate the keywords for most popular searches.
Lastly, include keywords in your title, meta description, and all throughout your article. There are SEO rules that determine how many times keywords should appear depending on the length of your content.
Harness the power of images
Easy to do, often forgotten.
Rename the images on your online platforms accordingly by using keywords as well. Don't just upload images with generic file names such as "mobile phone 1," "iPhone 3," "Samsung Note ABC." Integrate your primary keywords in file names because this contributes to helping your content be found faster by the right people, and it will lead them to your webpage, too.
Don't undermine the power of Google image search; it is just as big of a gateway to discovering your content as text results are.
Maximize internal links
Internal links are an effective way to self-promote within your own platform. Say, you have a website or a blog that contains information about all your products and services as well as all the opportunities to purchase them. You can't expect customers to voluntarily search for these individual products and services themselves—you must spoon-feed their convenience.
Building on our example about phones for college students, think that in one product page featuring a phone model, you can also recommend the right accessories, chargers, phone cases, and external battery packs that pair well with it. This list of recommendations includes internal links to pages of these recommended items on your website. The goal of internal links is to encourage customers to spend more time exploring your content and, of course, to get them to make all the purchases they need with you and no one else.
Explore backlinks, too
It might feel counterintuitive for potential ranking competitors to link your website in their content, however, this is a metric that Google uses to improve SEO rankings.
The intention behind backlinking is to build credibility. The more trustworthy external websites link to your content, the higher the chances that Google's algorithm will push your content towards the top of search results. It's almost as if you're getting an endorsement from the Internet's big players, and Google rewards you for this. The more powerful your backlinking is, the more visible you become in search results.
Create relevant and timely content
However, understand that SEO keywords and linking strategies are 100% dependent on good content. You might have mastered these strategies, but they will have been executed in vain if your content is subpar.
Good content, in the language of SEO, is constantly updated (in terms of including new information, links, or photos), shareable, straightforward, and contains all the relevant details. In other words, make your content bookmark-worthy, the webpage that customers will keep returning to every time they need to refer to a specific product or service.
Optimize your website or webpage
No customer wants to wait more than a few seconds when tapping on a website link. You set yourself up for failure if your website is any, several, or all of the following:
slow to load
difficult to navigate
full of error links or empty pages
forever "under construction"
outdated design or functionality
not mobile-friendly
The point of searching for products and services online is the experience of seeing results instantly. Customers on the Internet do not want to wait, and if they learn to associate feelings of impatience and frustration every time they engage with your major online platforms, you're in trouble.
It may require a sizable investment to overhaul a website to make it more SEO-oriented, but the payoffs are huge. A website that is aesthetically pleasing, made for both desktop and mobile use, provides a seamless interface, and with fast loading times is the recipe you want to be cooking with.
In fact, you might be outdone by competitors in terms of products and services themselves, but if your website proves to be the better user experience, it's very much possible to win over customers with this asset.
Invest in local SEO and connect it to your Google Business Profile
Local SEO is all about becoming visible in local searches. This is especially important if your business has a physical shop; anyone who finds you on Google search results will immediately get all the business details they need, including your address, contact numbers, operating hours, branches, directions, and so on.
Try searching for a well-known store with a physical location in your area and see if this information appears at the top of search results in a compact but comprehensive snapshot.
You can improve your local SEO by setting up a Google Business Profile. Here, you input all your business' relevant details, allow customers to leave reviews (which you should respond to, regardless of if they are positive or negative), and possibly include FAQs plus a means to contact you directly for customer queries not covered by your basic information.
The more interactive your online presence is with customers, the more you can improve your SEO ranking.
Track webpage performance
Invest in software that analyzes website performance or feel free to use Google Analytics to show you real-time data and customer behavior. By having information like this ready anywhere, any time, you can adjust your keywords or change photos, discover if your website is functioning the way it should and if your content is "selling."
Website analytics are especially handy if there are events or scenarios that are big opportunities for increased sales. For instance, it's reasonable to expect that right before a new school year begins, students or their parents will be searching for new gadgets to use in school. Around this time, you'll want to know if your website has the right SEO strategies in place to get noticed. If your keywords aren't getting you the visibility you need, your website starts to get buggy, or your internal links aren't working, you can make the necessary adjustments.
Say no to SEO hacks
Black Hat SEO may work for several weeks or even months but be forewarned. If you're found out, you will be penalized. Improving your SEO ranking without making any or significant changes to your website is just too good to be true.
Don't fall for it.
As a final note: Without a doubt, SEO has gained immeasurable importance to businesses since its conception in the '90s. What was simply a way for search engines like Yahoo, Google, or Bing to organize the world's first websites is now an indispensable tool for businesses to eclipse thousands of competitors—both physically and digitally.
Invest in the best SEO techniques to help your business grow and keep refreshing your content and keywords to maximize your SEO investment.