The Latest in Digital: 2022 Global and SEA Reports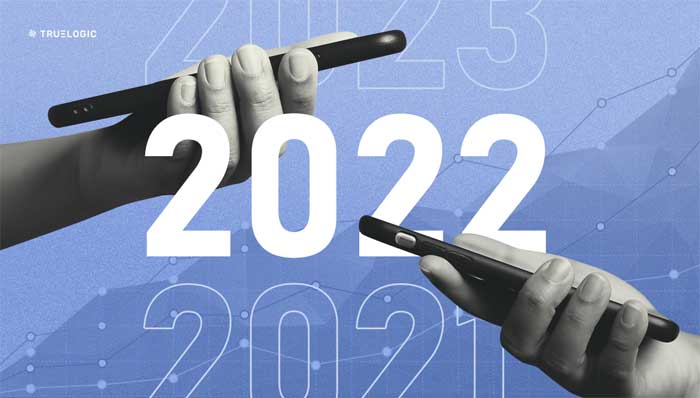 Take a moment and think about yourself from 10 years ago. You probably wouldn't recognize yourself, not in looks, preferences, or even values and priorities. If a decade can bring much change to a person, think about what it can do to technology—something that moves and shifts lightyears faster than any human being.
It's a point of reflection pursued heavily by Simon Kemp, CEO, and founder of strategic marketing and consultancy firm Kepois, whose recently published decade-long research informs those working with the Internet and other tech services about the future of digital.
The Growth of Global Internet Use
His article tells us that with the growth of the global population, Internet usage has boomed as well. In 2011, the world was populated by about 6.8 billion people. Come to the end 0f 2021, that number increased to an estimate of 7.9 billion.
In the past, only 30% of the global population actively used the Internet and it was a non-essential service. These days, six out of 10 people (or, close to one million new Internet users a day) from across the globe are online for a variety of purposes, making it hard to believe that there was a point in history when living offline for one's whole life was possible.
Dissecting these numbers further, we learn that more than half of the world's entire human population resides in Asia, which supports findings that individuals from the region are also the heaviest Internet users. In particular, working Asian adults were found to spend an estimate of six hours and 19 minutes daily online—just 39 minutes shorter than the global average. Another way to look at this is that these individuals are using the Internet 12 times more than they were 10 years ago, thus representing a prime target audience that online advertisers and businesses can't afford to ignore.
Digital Demographics: Southeast Asian Users
When it comes to who is using the Internet the most these days, another research conducted by Kemp that focused on Southeast Asian youth suggests that young adults still wear the crown. This cohort not only includes millennials but Gen Z-ers in their teens and mid-20s, too.
In a week, it was estimated that these individuals spend more than 10 hours online every day. You can guess where you'll find them online—they're on social media, of course. Numbers show that they spend about a quarter of their waking lives on social media platforms and that on average, they're active on seven or eight social media platforms. Facebook (and Facebook Messenger), Instagram, Twitter, and YouTube continue to lead the race with TikTok, WhatsApp, and Telegram following. Additionally, it was found that women use social media much more than their male counterparts.
"The key takeaway here is to make sure you don't rely too heavily on media headlines to inform your social media strategy," Kemp notes, advising brands that in-depth research into specific market segments is still the best way to go when determining how to make the most of digital marketing initiatives.
He gives a few pointers for brands hoping to make the most of this new knowledge:
Zoning in on brands with a Southeast Asian audience such as Filipino consumers, it's best to focus marketing efforts on young people. Those aged 16-24 are a priority.
Customers from this age group are digital natives. They have very high expectations of how easy it is to navigate brands' online platforms, find the information they need, and make a purchase. Invest in improving the overall user experience to fulfill this need of theirs.
Brands don't need to be visible everywhere despite this age group using several social media platforms at the same time. Instead, brands should identify which platform they perform the best on and concentrate on amping up their presence there.
It's important to match content to where these young people are at in their lives, at present. It's the best way to rouse emotional responses in them that help them identify with what you're selling and get them to choose you over competitors that may not have made the same personal impact on them.
Overall, Facebook remains to be the Internet user's favorite social media platform. In just one month, Facebook gets 2.9 billion visitors as opposed to one billion visitors reported by competitors. However, brands can certainly explore other platforms. After all, Southeast Asia is home to 55% of the planet's social media users so there are several unique entry points brands can consider.
To emphasize this opportunity, Kemp writes, Southeast Asia is "currently home to about 8.5% of the world's total population and just under 10% of its Internet users, but it's already home to 12.7% of the world's social media users."
How to Capture the Filipino Market
These are things to keep in mind when catering to Southeast Asian customers as a whole but can guide brands looking at Filipino consumers in particular.
In the early 2000s, the Philippines earned the title of being the world's SMS capital. Ten years into the future, the country's population unsurprisingly became the world's number one social media users—with 70 million active social media users, or "85% of the eligible population," to be exact, according to Kemp.
In terms of how much they use social media, Filipinos spend about 11 hours a day online, contributing to the 65 days in the year they spend using their preferred social media platform. This bodes well for brands with an online presence as it was found that a whopping 90 million distinct social media users can be targeted by those that advertise on several platforms. Use these numbers to think about how much social media is part and parcel of regular Internet use for Filipinos. In 2011, only 28% of Filipinos had used social media, but at the end of 2021, that percentage jumped to 95%. Without a doubt, the time for brands to strengthen their online presence is now.
Yet despite these impressive developments, a digital divide still remains. Perhaps the gap has only widened as more privileged Internet users have used technology to better their lives, whereas those that have never had access to online services now trail further and further behind. More so, now that the Internet is an inseparable part of modern living, new issues need to be addressed. Kemp, as well as Hootsuite's Global Overview Report of digital trends for 2022, highlight some of the most pressing ones:
Internet speed remains to be a problem not only for leisurely online browsing, but for areas of business, education, healthcare, and information dissemination as well. According to the Speedtest Global Index that recorded global Internet speeds as of January 2022, the country with the best mobile Mbps is the UAE which enjoys 135.63 Mbps versus Yemen which stands at just 0.53 Mbps. When it comes to broadband speeds, Monaco is at the top spot with 192.86 Mpbs and Afghanistan at the last spot with 1.62 Mpbs. The Philippines stands at 17.95 and 49.52 Mpbs, respectively.
The GSMA has identified a particularly vulnerable population: Older women in rural communities are less likely to explore the Internet and use it as a tool to improve their lives—or are even aware of what the Internet is in its entirety. Though this research was limited to women in India, it's a springboard for Filipino market researchers and brands to discover who in the country may also need the most digital assistance.
Internet users today have gotten used to a worldwide web dominated by a few giants in tech. In the next decade, and in a process that has already begun, brands are paving the way for a much less decentralized online experience—one where Internet users have more freedom and flexibility to search for information, shop, and satisfy their other needs without being limited to only a handful of spaces. This addresses contentions about Internet monopoly and makes the digital world more pro-user.
Finally, brands with an online presence can no longer make customer service an option. It is a non-negotiable and a core competitive advantage to be able to transcend virtual interactions with customers and make them feel cared for and not just faceless points of purchase. For long-term customer relationships to be built—the kind that results in brand loyalty and multiple purchases—customer service is a must.
To make the future of Internet experience better for everybody, brands have to go on double duty: Create quality products and services and know where and to whom they can be sold, but also help make sure that the access to them is fair. They're not only on the Internet to make a sale, but to help as many people in the world enjoy the wonderful things the digital world can bring.