8 Proven Strategies for Increasing Online Lead Generation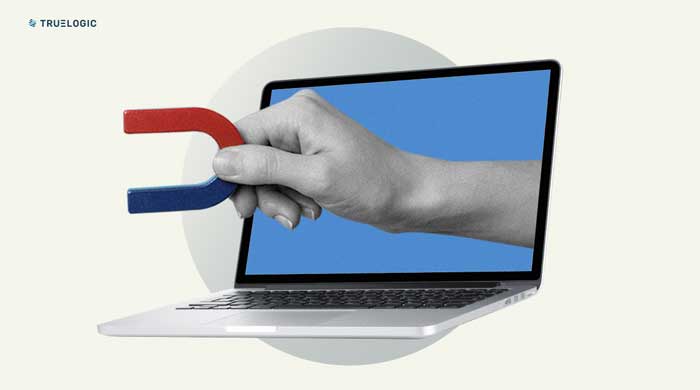 Good lead generation is at the heart of successful marketing campaigns. With most brands shifting their business to cater to online shoppers, the challenge is to revolutionize the way they pique customer interest and convert this into sales, with emphasis on repeat buying versus single purchases.
What was once a straightforward process is now made more complex by the ease in which customers can compare your products and services with competitors and research reviews, as well as directly engage with your brand and gauge your credibility via the quality of your online assets. Though traditional lead generation continues to serve brands across industries, online lead generation now takes the lead and is a must-have in your digital-led marketing mix.
Building online lead generation has several benefits: it's a highly cost-effective marketing method, you can leverage on more direct and personalized marketing, deepen relationships with customers to encourage repeat purchases and cultivate loyalty, and, of course, it widens your market and increases revenue.
To reap these benefits, brands can consider the following tips to improve online lead generation.
Provide free resources of value
Offering customers informative resources other than your products and services fulfils one very important goal: it creates the impression that you are an expert in your industry. This is an effective trust-building strategy anchored on credibility and reputation.
More so, by providing customers with resources that help them make smarter buying decisions, you are essentially communicating that you are not only there to sell to them; you have a genuine desire to equip them with the knowledge to discern whether your products and services are superior and what features they should be looking for. With this added touch of care, customers will learn to prefer your brand over others that are in the game simply to boost sales. Purchasing from you will then feel like a wholly voluntary decision based on being well-informed and choosing a brand that is transparent and not forceful.
Create an information loop
The process of creating an information loop starts with having creative, informative, and engaging content that is easily accessible and digestible. Consider ramping up content like short videos, catchy posts, and infographics on social media as well as on your website. They can contain things like tutorials, tips to maximize product features, or concrete real-life uses of your products and services that they can try out themselves.
An information loop should be a goal because of how it keeps customers coming back. If they find that they constantly pick up fresh and useful information by checking out your web pages, you strongly encourage them to become regular visitors. Customers are kept entertained and curious while trust and brand awareness are strengthened, increasing the chances that their interest is converted into real sales.
Incorporate downloadable resources
Downloadable resources are opportunities for customers to get the bigger picture of your brand so they can better dissect your value propositions.
These kinds of resources also tell customers that much is to be discovered about your products and services. Customers like seeing that the things they spend money on have more than what meets the eye; these resources can educate them of intangible features that add value to more straightforward details. Customers that believe that they're investing in a brand that provides them with the whole package is a competitive advantage.
Maximize targeted emailing
In relation to giving customers downloadable resources, brands can improve their personalized marketing efforts. When customers view or download specific content that requires them to share their email addresses, you can better segment your audience and tailor what kind of material to send to them.
The results here are not bigger and wider marketing efforts, but smarter and more targeted advertising—in other words, quality over quantity. Brands significantly decrease the potential of sending irrelevant content to customers. Remember that customers that continue to receive emails containing information they have no interest in are unappealing and oftentimes, downright annoying and enough to repel them. By knowing which customers like what, an already convenient tool like email can be maximized, a move that tells buyers that you have exactly what it is they're looking for. All they must do is add to cart and click buy.
Build a blog
Having a blog that complements a website of products and services for sale is not only informative. It also increases SEO rankings that in turn improve your visibility in both organic and paid search engine results pages.
A blog is the perfect way to use all the keywords and phrases you need to boost your online presence. It's also where you can collate the other lead generation content mentioned earlier. Here, you can embed your downloadable resources, videos, graphics, and social media posts and create that information loop described above. A good blog can be customers' one-stop shop for finding you, getting to know you, and deciding that you're the brand they wish to invest in.
Position positive social proof strategically
What good are positive customer reviews if they're not seen by the right people?
Social proof is something you should be showing off. After all, brands that earned customers' good graces have all the reason to use positive reviews as a major selling point—so, advertise them in places where customers can quickly see them. While it's true that customers now know how to search for reviews before making a purchase, don't depend on them to do their own digging; meet them halfway by making it easy for them to find these reviews and use them to promote your brand.
Put them on your website's homepage or other frequently visited sections, highlight them in your Google Business Profile, and keep them on top of your social media platforms (as highlights on your Instagram or as pinned posts on Facebook, for instance).
Make contacting you easy
Good lead generation can also begin the first-time customers try to talk to you, ask questions, or make requests. This often happens at the beginning of the buying life cycle, so make sure to start off on the right foot.
You can do this by making contacting you a simple and reliable process. Don't underestimate the value of features such as a working landline, several mobile numbers than be called or texted, an official email address where messages are attended to within the day, a contact form that allows customers to type their queries in detail, an up-to-date website with a live chat option, and social media pages that are well-managed by knowledgeable and courteous staff.
Customers can feel that they are not cared about if you fail to communicate with them properly or fail to meet their standards.
Ramp up your "About Us" page
Brands often focus on what they think customers look for when they visit their websites: the pages that detail products and services.
However, they fail to consider the impact of a memorable introduction. It's a lost opportunity to establish that you're better than your competitors without a solid "About Us" page. Here, you add a touch of expertise and transparency to what you're selling. Customers don't only want to buy the best stuff in the market; they want to support a brand that knows what it's doing and is able to convince them of this.
As a final tip, online lead generation strategies can be strengthened by integrating it with other tried and tested digital marketing techniques. SEO and PPC are basic tools but when used together, enhances the effect of lead generation initiatives. Such is the world of 21st century business. It's no longer enough to produce the highest quality products and services; your brand's online presence is also something you need to be selling alongside this.